When I started "freelancing," I had a lot of expectations as to what my life would be like setting my own schedule, picking my own projects, etc.  My life would be ultra-flexible and I would be spending my time doing something I loved, coding.  I wouldn't have anyone to answer to but myself, and that would be the ideal work environment.
It turned out that while there are many benefits to freelancing, for me, the flexibility and lack of direct accountability were not so high on the list.
Working from home, I could pace for hours before starting a project.  Most of my days and nights consisted of over-planning, procrastinating, and then a 10-12 hour block of anxious, frenzied coding, and I was exhausted.  My work life had lost its boundaries.
I would pick up projects that required me to work on-site from time to time.  While working in an office, there was an expectation that I would spend my paid hours coding, so I would dive right in.  I would take things in smaller chunks.  The solutions to small problems would seem to roll right out of my fingers.  I wasted far less time by writing, adjusting, redirecting, tightening, than I would trying to pull everything together in my head and then drop it into code as one solid system.  So that seemed to be a solution.  Stop over-planning and getting excited, and just sit down and code.
A little social pressure helped reduce my coding anxiety, helped me be more efficient, and helped me to do something that I really loved to do, write nice code.  Coworking, working in a social setting, provided just enough social pressure.  So my expectations of coworking were simple: Social pressure would keep me efficient.
While coworking has done wonders to keep me efficient and reduce my coding anxiety, I'm starting to realize that "social pressure" is really one of the very smallest benefits of working in a more "social" environment.  I'm starting to realize that my work exists within an ecosystem of other projects, built by other people like me, and networking is an essential part of the freelancer's life.
It's becoming increasingly important as more people are becoming freelancers.
The best projects I've worked on, I've found word of mouth.  I'm getting more interested in sharing my ideas, in blogging, in building my projects open-source and contributing to other open-source projects.  I'm starting to think of my work as less of a "job" and more as a part of an ecosystem that will sustain me as I contribute to it.
I'm also starting to realize that "making money", while it's a necessary and much appreciated part of "what I do", it's no longer the end goal.  It's just one of the outcomes of how I spend my time.  Taking a step back, I could say that capitalism is a useful tool for getting parts of the economy and people in general moving and productive, but it's not always the best tool.  If you look at the thriving open source community, some of it is funded and paid, a lot of it is built and shared without the money changing hands directly.
Maybe these ideas will spread to other areas of the economy.
Maybe they have in ways I don't know about.  This web of inter-connectedness can support our endeavors to ends that used to require rigid hierarchical managed workplaces.  If we can get rid of some of this bulky scaffolding and work together more organically, that would be great.
**Matt was the very first founding member of Cohere. He has since married, had two kids and is currently working remotely while traveling the United States with them in an Airstream.
When it comes to coworking, you never know where or how inspiration will hit–unless you've activated your community using Cotivation.
"Cotivation is a five-week program for members of a coworking community. Participants meet on a weekly basis to set goals and revisit previous commitments, so every participant has a chance to make progress with the help of fellow coworkers. Weekly meetings ensure everyone has a sense of accountability as well as ongoing guidance from helpful peers. Challenges are routinely identified, tackled, then re-examined, so participants can feel a sense of not just progress in their work but in their development as better professionals and more well-rounded people."
Cohere has had 6 cycles of Cotivation over the past 2 years. We decided to take a hiatus from it last summer due to travel and member Gina REALLY wanted Cotivation to keep going so she implemented it with her family!
Gina and I sat down over matchy-matchy mandarin salads at The Rainbow and I quizzed her about why she would take a "work" tool to her family.
Why did you join Cohere's Cotivation group? I needed a kick in the @ss. I have these year long projects with huge deadlines and I have to keep moving forward on them no matter what. I wanted to have accountability to other people.
Why did you take Cotivation home? We were ending a family book club cycle and I suggested Cotivation as a way to work on our goals. We've been doing it for almost a year together. We do a weekly google hangout.
What benefits has your family seen as a result? HUGE RESULTS. My mom had retired and fell into a rut. Cotivation inspired her to re-certify as a teacher and begin subbing again. She also started exercising. My dad started exercising for the FIRST time in his life. He uses a Total Gym. ***at this point the conversation devolved into me telling Gina all about Chuck Norris Facts***
Gina loves that her parents are getting healthier and she loves that she's now flossing on a regular basis. She also got to know her sister-in-law better which has been awesome.
What's the best thing about Cotivation at Cohere? I love the safety of it, the non-judgmental aspect and how self motivating I found it to be. I had no fear in setting goals and giving progress updates because I don't actually work for or with anyone in Cotivation. Just look how happy Gina is with her excellent gum health!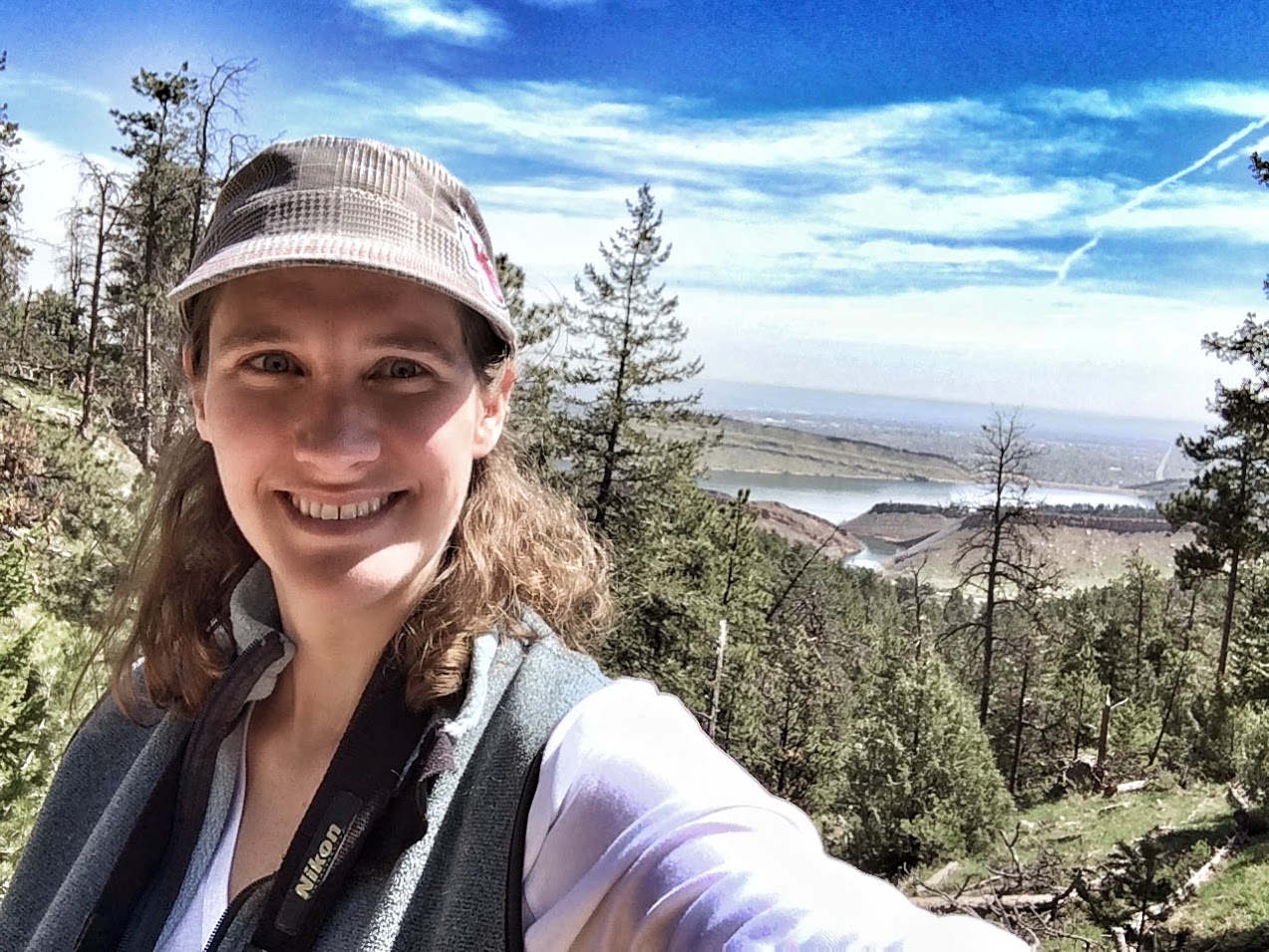 If you want to bring Cotivation to your coworking space, reach out to Tony and Susan! If you want to join Cohere and our next round of Cotivation, schedule a tour.
It's nice to be a freelancing coworker in a coworking space.  We can avoid workplace politics, cubes, a set work schedule and any number of HR forms.  One thing I miss about working a 9-5 job is accruing vacation.  Now, I never thought that I had enough vacation but at least I could look at my paycheck and see those sweet vacation hours pile up.
As we find our schedules packed with more family than clients, it's the perfect time to set vacation goals for the year. The joy of freelancing means we don't have to pick the same 2 weeks each year and can take frequent short trips to renew ourselves.
So the question becomes, "Why aren't we accruing vacation?"  If anything, we're working more hours than most 9-5ers and taking less time off because we've lost our work/life balance somewhere along the way.  I say, let's start accruing vacation and USING it.  Pick how many weeks of vacation you feel you need per year and do the math.
2 weeks off = 1.54 hours of vacation accrued per 40 hours worked
4 weeks off = 3.07 hours of vacation accrued per 40 hours worked
6 weeks off = 4.61 hours of vacation accrued per 40 hours worked
You can do the same for sick leave as well depending on how much you tend to need.
Are you a freelancer who rewards yourself with vacations?  Where do you like to go and what do you do on your vacations?
Hey guess what?! Cohere is moving some of our member and prospective member functions over to Loosecubes. Our friends started this company that helps connect coworkers and spaces all around the world. They've issued a coworking challenge and we're up to the task. Earn points and get sweet prizes for participating. Read more below…
>>>>>>>>>>>>>>>>>>>>>>>>>>>>>>>>>>>>
This summer, we're making work fun again. Join us in kicking off the first ever Summer Coworking Challenge. From June 6th until July 4th, we're spreading the word about coworking to the ends of the earth and allowing anyone to give it a try for free via Loosecubes.
Throughout this month-long initiative, every 'cube may be instantly booked by members of our community at no charge. We're also offering a series of awesome prizes to those hosts and members who cowork (or host coworkers), connect with other Loosecubers, and refer friends & spread the word.
Head on over to the official Summer Coworking Challenge page where you can see who else is gettin' in on the action, familiarize yourself with the rules of the game and stay updated on who's leading the pack. Every Monday we'll post a video that features a clue or riddle than can earn you extra loot, too. So tune in!
Get involved: Tweet about it (#loosesummer), Instagram your 'cubes (and 'cubemates), and share your experience on Facebook – we want to see it all! The more you spread the word, the more work happiness you'll deliver to potential coworkers everywhere.
There are some who still view coworking as a a quirky niche instead of the future of work. That might be hard for those of us who love coworking to believe, but important for us to remember as we try to grow our communities.
While it's true that coworking isn't for everyone, and certainly doesn't work for every industry (we still need grocery stores and plumbers), coworking can serve as both a model and a hub for creating better communities at large.
Most people can imagine what shared office space looks like. It's harder to understand the larger economic benefits of participating in such a space until you experience it first hand.
If you're on the fence about joining a coworking space, here are some big picture positive impacts to think about.
Coworking Keeps Stellar Talent In Town
Coworking spaces are "office buildings" for those who had the talent (and balls) to create their own job in a crappy economy. Without coworking, many in mid-sized urban areas like Fort Collins would have to commute or move their families to bigger cities with more opportunities. Coworking helps them stay in town, preserving their money, talent, and enthusiasm for use in the local economy.
Coworking Supports Small Business
Don't let the mega-corps fool you: they are not job creators. They employ people only because it's necessary for the creation and dissemination of their products and services, not because they want to revitalize a town. Small to mid-sized businesses are the lifeblood of a local economy. They live and work and shop locally, and give a crap about the personal lives of their employees.
Shocking fact: 95% of coworking desks are occupied by a small business. (Ok I made that stat up, but you get the picture — most). It might be a freelance writer who just formed her LLC or couple of buddies who decided to create their own design company. Either way, these businesses are driving down unemployment rates at a time when multi-billion dollar companies are still laying people off. Joining a coworking space means these tiny businesses will have a safe place to grow and learn from more experienced members. When's the last time you saw Wal-Mart swapping trade secrets with the new family-owned retailer?
Coworking Creates A Network For Collaborative Consumption
The quest for bigger, better, faster has crippled our economy. People are tired of keeping up with the Jones' and just want to keep their families fed. Collaborative consumption means reusing, growing, renting, bartering and making instead of buying. But the sharing economy demands a network of friendly, trustworthy people to make it work. Like the people who work right next to you in a coworking space.
Yes, coworking allows you to share your professional expertise and network with other successful freelancers. But you could do that at a once a month meetup. What makes coworking unique is the sharing that takes place on a personal level–be it a potluck meal or vegetable seeds or a ride to a conference in Denver.
When a community is connected and open to sharing, people save money, learn new skills, and reduce their impact on the environment. New ideas emerge, problems are solved in creative ways, and the community at large reaps all the rewards of a happy independent workforce.
What other "trickle-down" benefits have you seen in the coworking community? Share your experience in a comment!
And if you've got friends who are still unsure that coworking is worth the monthly investment, share your experience (and this article) with them as well!
 Image Credit: Flickr – mdanys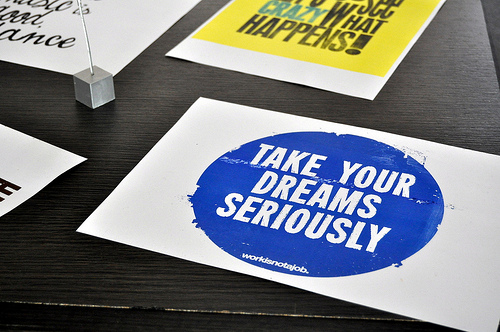 The first time a freelancer hears about coworking, their initial response is something to the effect of, "that sounds great but I just can't afford it right now."
There's no denying that the economy sucks right now, and as independent professionals, we live without the illusion of security that our jobs will always be there. At the same time, we can't be fired. And when life makes it necessary to increase income, it's far easier for a freelancer to find a new client than for a traditional employee to get a raise.
But I digress.
The truth is, if you're a mobile worker with a dream, you can't afford to NOT be coworking. Consider this: the lightest level of membership at Cohere is $38/month. That's 10 lattes. And I doubt the coffee shop is doing much for your professional image. Here are 3 more reasons you need to be coworking.
1. Pain-free Networking
Let's be real: networking events are the worst. People standing stiffly against the wall, juggling a tiny plate of appetizers and a stack of business cards. Name tags. Elevator pitches. It's not pretty, and most people get nothing from it.
Coworking allows you to network without the pain and humiliation. Your fellow coworking members are some of the most talented, successful professionals in town. And you get to sit next to them every day! Instead of 5 minutes of small talk, you'll have real, meaningful conversations with people who can and will refer you work.
2. An Elevated Reputation
Joining a coworking space might seem like a big jump for your career. Maybe you're just starting out, and profits are still tight. That's fine, we've all been there. Even though you may starting a business out of your garage, that's not the best place to meet potential clients. Coworking provides the professional image you can't yet afford. A conference room with presentation equipment, quiet areas to take important phone calls, work space for brain storming sessions, etc. You'll also get a business mailing address and someone to sign for your packages while you're at lunch. For no extra charge! (P.O. boxes alone can cost more than $20 a month).
3. A Tribe 
Are you looking to grow your business? Want to avoid those first-time freelancer mistakes? Need constructive feedback on a project from someone other than your mother? These are the intangibles provided by your coworking tribe. For about a dollar a day, you'll have access to some of the brightest minds in the business. People who have been there and lived to tell the tale. Professionals who can give you advice, sympathize with your failures, and rejoice in your victories. Coworkers share their knowledge freely, knowing that strong small businesses are the backbone of our larger community. We participate to help each other become better.
Where else are you gonna get that for $38?
Want to give coworking a try? Claim your obligation-free day pass to Cohere Community right now!
Image Credit: Flickr – mdanys/Hub Vilnius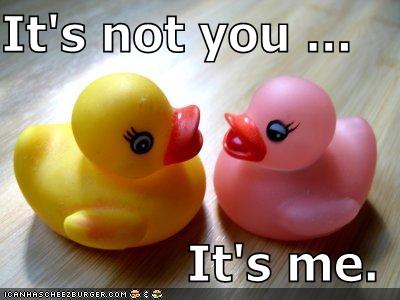 by Cohere Member-at-large Beth Buczynski
Coworking and I are going through a rough patch.
I thought I could just move away to another town, and everything would still be alright. I would visit a couple of times a month, and still come around for special occasions. We'd talk on the interwebs, and everything would be ok even though we wouldn't see each other every day.
It's not the same.
Coworking, I miss the way you used to motivate me to brush my teeth before noon and put on pants that weren't of the pajama variety. When we were together, I got up early, took regular showers, and left the house excited for what our day together would hold. Now I sleep until the very last acceptable minute, wander across my living room, and sit in an office chair for almost 8 hours without talking to anyone but the cat.
I miss the way you would help me find new work, and point out opportunities for fun collaboration with our mutual friends. I'm still doing ok at work, and have even found a few new gigs since I've moved, but it's not the same without people with whom to share my excitement.
Most of all, I hate thinking about all the good times you're having with everyone when I'm not around. Parties, workshops, Snooze pancakes–I can only imagine all the great freelancers and business owners you're meeting without me. I miss belonging to that kick ass community of motivated entrepreneurs. By the next time I come back, you'll have so many new friends and they won't have any idea who I am at all.
Don't forget about me, ok Coworking? I know it might be a while until we can get back together, and I hope you'll wait for me. I'm sorry that I had to spend a few months without you to truly appreciate all the ways you made my life better. I hope whoever you're spending time with now knows how lucky they are to have you. I promise that if we get a second chance to make things work, I'll tell you I love you every day.
Yours from afar,
Beth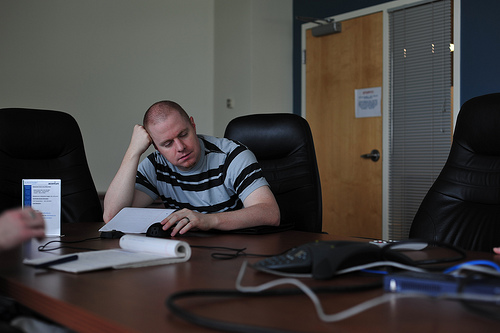 The coworking community talks a lot about the value of coworking, and what makes it such a life-changing style of work. Each coworking space has unique characteristics that set it apart from others and define its community.
But there are some universal attributes that apply to coworking in any setting, whether it's a massive space in New York City or a tiny community in rural Virginia.
The importance of community engagement and participation is one of these universal truths. Basically, the more you put in to your coworking experience, the more you're going to get out of it. Period.
If someone shows up for the open desk and the free coffee, and leaves as soon as their work's done, they're not giving much to the community. Chances are their coworking experience will be shallow and forgettable. And when it comes time to renew their membership, these "desk fillers" probably won't see a reason to return.
But when members make a conscious effort to be a resource and encouragement to other members, they often find that the community returns the favor ten-fold. Don't believe me? Here's what Cohere members had to say about "getting what you give."
"The give/get thing is the essence of coworking. Without the exchange of energy, information and camaraderie you just have a bunch of people together in a room."

"I absolutely believe that [you get what you give]. However, I feel like I was given so much before I was able to give back. I still feel like I have received more than I've given, and it's that self-lessness from the community that encourages me to pay it forward in every way I possibly can."

"What you get out of coworking is one part how you perceive your involvement in the community, and one part how the community perceives you. If you see the community simply as a place to network and toss your business card around, you may or may not get good connections — it depends on what the community expects. If members expect to be networking most of the time, you will be welcomed with your card, otherwise, you won't be. Each coworking facility has its own rhythm, its own beat. And if you don't move by it, you won't get anything out of it, no matter how much you give."

"I think if you come in to a collaborative workspace, put your head down and work away, than people won't talk to you and you won't be tapping into the "collaborative" part of what coworking offers.  However, if someone just wants a workspace in an environment with a bunch of cool people, but doesn't really want to interact, that's okay. It's not bad, it's just that they won't get quite as much out of the experience as someone else might."

"The main reason I joined [a coworking space] was for the community and quality memebers. It's nice to have a different space to work outside of my home office, of course, but it's my connections with the amazing, generous, open-minded community members at Cohere I value most as a solopreneur. I offer advice, assistance and resources to other members as well, without feeling obligated. It's all very natural."
In case you're thinking that all of this collaboration and connection takes hours of effort, most of the members who responded to our little survey stated that all they had to "give" was a positive attitude, a friendly personality, honest feedback, an expert opinion, or news of a work opportunity.
Coworking folks tend to be an upbeat bunch, so for many of you, becoming more than a seat filler simply means being yourself!
Got an opinion about "getting what you give" in a coworking community? Share it in a comment! 
Also watch out for the next installment of this series!
Image Credit: Flickr – nateOne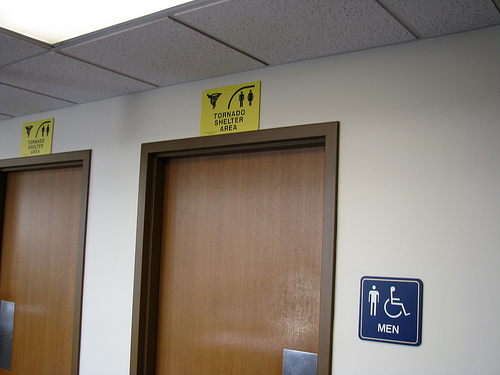 I've been thinking about what environmental and personality factors make coworking attractive for some and utterly horrifying for others. A text from a homeless friend early this morning helps illustrate what I've been thinking AND that these concepts span across all situations making coworking less of an office trend and more of a way of life.
Text message I got: "I felt weird about going in to Wal-Mart this morning to brush my teeth. When I got to the men's room, I found a small Chinese man already in there taking a bath in the sink. So I'm like screw it, I'm ALL IN too.  I met a total stranger and now we might become roommates!"
What does this story have to do with coworking? It might be hard to tell at first glance but hang with me a bit longer.
Fulfillment of a need: my friend and his budding roommate needed to take baths and brush their teeth. They went to the same place to do it. In coworking, members need a place to get stuff done and they all come to a shared coworking space.
A container for those actions: when you're homeless, getting a shower is just a matter of finding a public restroom that works. Coworkers need wifi, desks, chairs and a sprinkling of other people. Coworking spaces are the container.
Something in common: it was easy for my friend to join in the restroom hygiene routine because someone else was already doing it. It normalized the behavior! Coworkers attach to a coworking community faster when they find things in common with one another like the same client problems or the inability to get off social media when procrastinating!
A sense of adventure and openness: taking a sink bath isn't anyone's first preference but because both my friend and the man were OPEN to what might happen they will probably end up mutually solving their housing problem by sharing resources (rent). Coworkers who merely want a desk are unlikely to enjoy the experience of coworking. Coworkers who remain adventurous and open to what *might* happen themselves collaborating and having richer experiences within the community.
If you need a place to go, want people to have something in common with and have even a little adventure/openness in you please don't put off trying us out! We won't be bathing in the sink but we might be coloring pictures of unicorns. Are you willing to make coworking your way of life?
Join us for our Fall Potluck on Friday 10/14 from 6p-8p.
Image credit: mathplourde
**enjoy this post by member Beth Buczynski from our archives**
Then…
Before I became a freelancer, I used to fantasize about what it would be like to be the master of my own professional domain. No unreasonable boss limiting my creativity, never being forced to support something I didn't believe in, and no need to leave the house to work- ever.
When I finally made the leap to full time freelancing, I realized that while working right across the hall from my bed was oh-so-convenient, it didn't always encourage me to be productive (or professional).
The Pain…
So I set out in search of alternative work environments, and like so many freelancers, soon found myself adrift in the coffee shop circuit in Old Town Fort Collins. Constantly searching for a dependable wireless connection, I bounced from one coffee shop to the next, feeling lost and frustrated, and hoping that my purchase of a bagel and bottomless coffee would be enough to buy me some uninterrupted time when I could finally get some work done.
Between tiny tables, screaming children, and constantly smelling like I'd used my own clothes to clean out the espresso machine, I managed to squeeze out just enough work to get by, but noticed myself becoming desperate for stimulating conversation throughout the day…and an internet connection that wouldn't unexplainably kick me off right when I hit 'submit' on a really important assignment.
The week I was forced to leave three different coffee shops after unsuccessful attempts to coax my computer and their router to be friends, I knew I had hit rock bottom, and decided it was time to find a better solution to my office-less-ness. That something turned out to be coworking.
Now…
After a little more than a month at Cohere (update: Beth has been a member for over a year now), I'm happy to report that the urges to hurl my laptop out the window have completely subsided now that I have access to a rock solid internet connection, ample electrical outlets, and an amazing selection of desk space that allows me to spread out and get comfortable before a day of work.
When I get up in the morning, I know that instead of fighting soccer moms, business lunches, and college kids for room to work, I have a specific place to come every day where the only other people within earshot are those also interested in being productive (and occasionally ignoring work altogether to laugh, debate the proper punctuation of a bulleted list, and devour a cupcake).
The members that make up Cohere have become a source of inspiration, motivation, innovation, and levity in my life, not only making me a better writer, but also a better, more connected member of the community at large.
If you're tired of dragging your laptop from one tattered coffee shop couch to another, I encourage you to give coworking a try. You might come for the internet and the cushy chair, but you'll stay for the conversation, collaboration, and support.