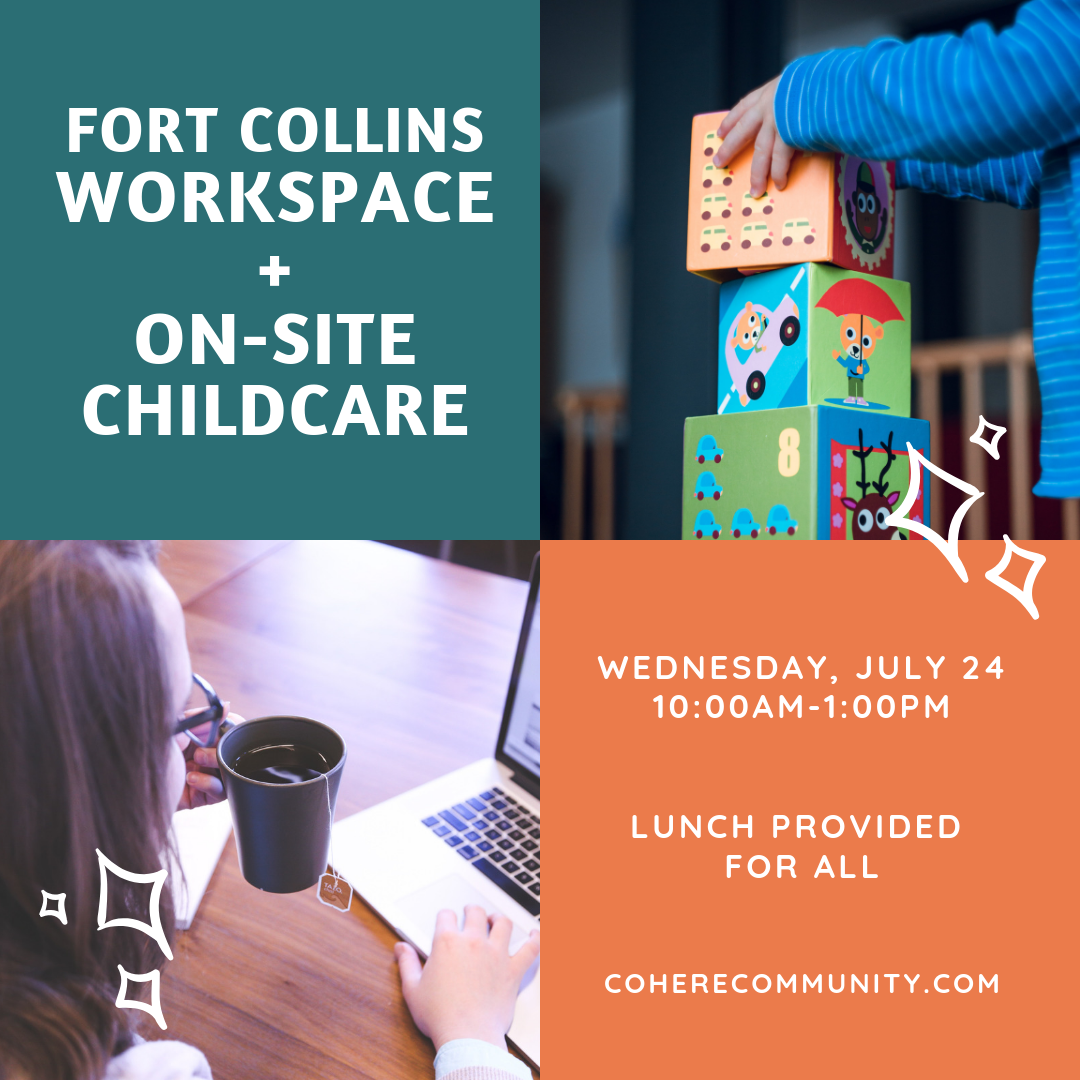 Join us for a special coworking + kids event at Cohere in Old Town Fort Collins.
Wednesday, July 24 10a-1p.
Parents will enjoy a productive work space, grown-up conversation, unlimited coffee and a catered lunch. Kids will enjoy building their own lunchables and playing with our expert on-site nannies (in a completely separate section of our building) where you won't be able to hear their excited squeals.
Kids age 1 and up.
Pricing for the entire 3 hour work/childcare package + lunch:
1 child= $45
2 children=$50
3 children=$55
4 children=$60
*parent must remain on-site during this event*
Members of Cohere: you have already received an email with instructions.
Non-members: sign up for this plan and then we'll email you the details on how to reserve your spots and pay for your kids.