About Cohere
Fort Collins' Premier Coworking Space
Cohere is a friendship based shared office space and coworking community where creatively technical people come to work and collaborate in Old Town Fort Collins, Colorado. What is coworking? Coworking is a global phenomenon that is changing the way that people work. It is the social gathering of a group of people, who are still working independently, but who share values and who are interested in the synergy that can happen from working with talented people in the same space.
We believe that coworking happens anytime more than one motivated person gathers to work with the intent to create shared value for the benefit of the community.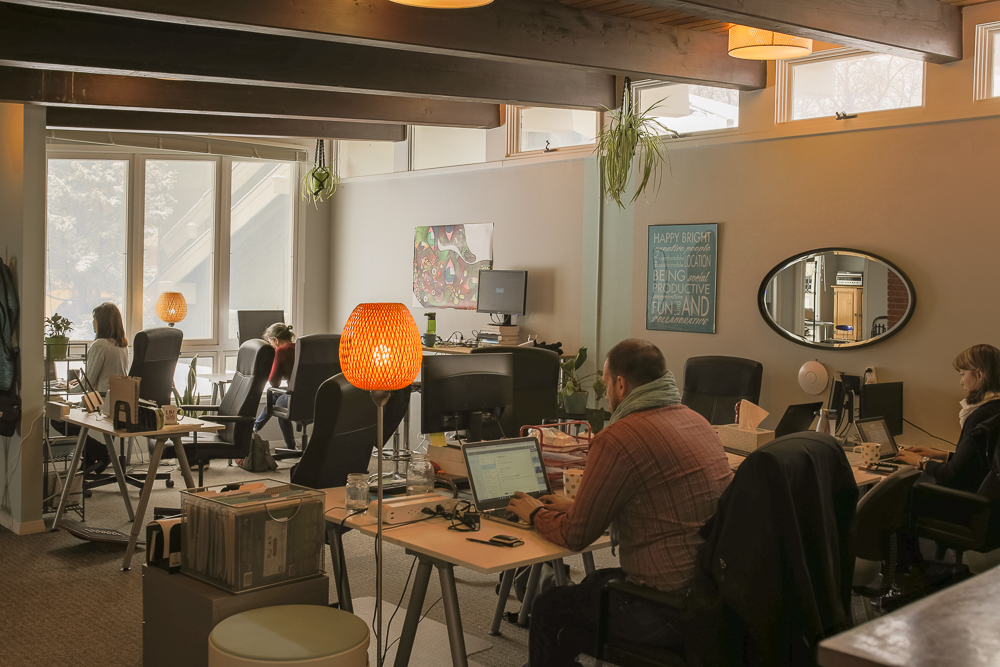 Coming for a visit?
Here's how to find us: From the front, walk along the south side of the building until you see a glass door with 2 steps leading up to it. The main coworking area is located on the top floor, the conference room is located in the basement. We are open to visitors
by appointment only
.
Coworking Consulting
Angel Kwiatkowski helps coworking catalysts learn how to build a community from dream to grand opening at DIYCoworking.com.
For resources, blog posts, and more information about consulting: