I don't know if you've been paying attention, but coworking has been getting some serious attention from the mainstream media lately.
New York Times, Inc. Magazine, Huffington Post, The Chicago Tribune, and many more have profiled, explored, and sung the praises of shared work spaces over the past few months. While this level of visibility is wonderful for the global coworking community, it's a little lopsided.
Browse through these editorials and you're likely to see the same, big, urban, successful spaces mentioned over and over. Not that we're complaining, these headliners are forging the way, showing the potential of coworking spaces as incubators and successful business models.
But what about the opening acts? The out of the way spaces that exist in un-metro communities where no one would ever guess there were motivated solopreneurs or high tech startups desperate for a place to call their own. It's the praises of these oft-overlooked hubs of collaboration and creativity that we want to sing.
So, without further ado, here are some smallish coworking spaces in places you never may have guessed. But should you find yourself off the beaten track and looking for some wifi and conversation, they'll be waiting.
Alpha Loft – Portsmouth, New Hampshire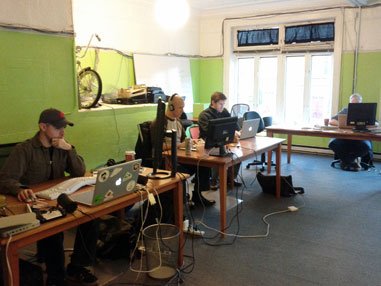 Overlooking the ridiculously quaint Market Square, Alpha Loft is a coworking space focused on serving high tech startups and creative entrepreneurs.
Why we picked them: Facebook pictures showed craft beer, bikes on shelves, and Star Wars robot decals on the walls. Clearly kindred spirits.
ThincSavannah – Savannah, Georgia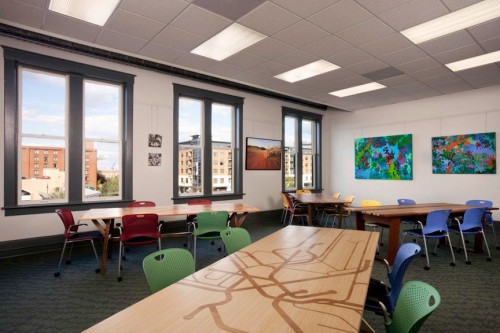 ThincSavannah is this gorgeous Southern city's first coworking place, overlooking the newly renovated Ellis Square. Opened in 2010, the space serves freelancers, mobile workers and entrepreneurs, and offers both flex-space and dedicated offices.
Why we picked them: We assume they have awesome accents. Bright art on the walls and really cool tables we'd like to examine more closely. Also, they were integral in breathing new life into a downtown building that had been vacant for two years.
ZenBungalow – Hopkington, Massachusetts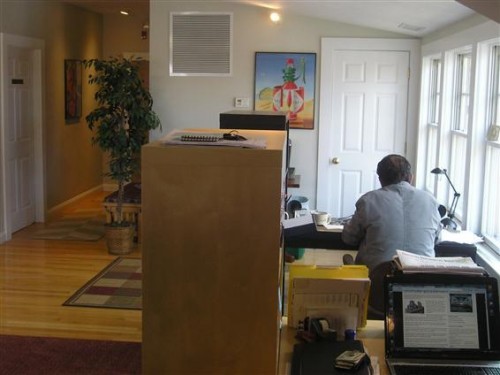 The ZENBungalow is tucked away in Hopkington, MA, a sleepy down of around 14,000. The founder of this space is passionate about supporting local businesses and cultivating the connections they need to survive.
Why we picked them: They have a zen water garden, and at night the space comes alive with workshops, yoga classes and cultural events.
The Shop – Helena, Montana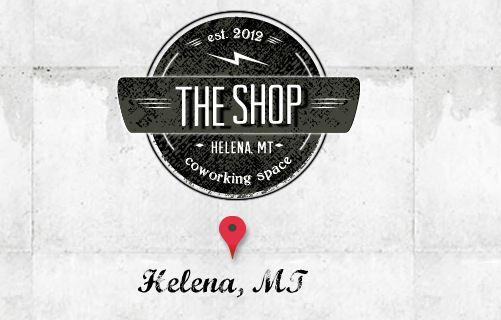 The Shop is a coworking space in downtown Helena, Montana. It's a communal workspace geared towards freelancers, consultants, and independent workers that just opened in March of this year. There aren't a lot of people with the balls to live in Helena, so we're stoked that there was someone brave enough to open a coworking space.
Why we picked them: They kind of live in Colorado's attic, so we're showing some mountain love. Also, there was a picture of some sort of a concert happening there, and we've kind of got a thing for bands.
The Docking Station – Green Bay, Wisconsin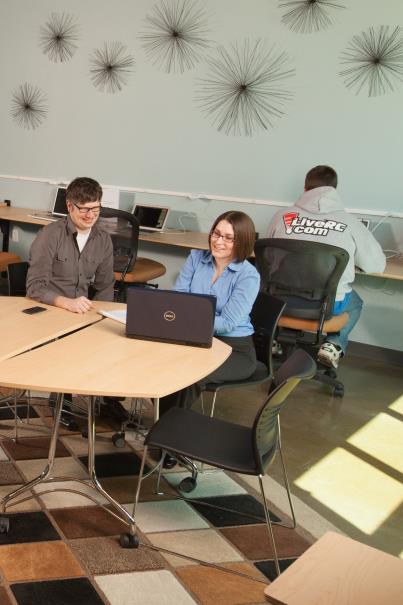 The Docking Station is Green Bay's first coworking office space for entrepreneurs, knowledge workers and collaborative types looking for a great place to work in a great city.
Why we picked them: Great name. Super active blog. Thingies that look like our logo on the wall.