I needed a new whiteboard for our revitalized ConferEssence room. A whiteboard that was more decoration than utility but still did its job when required. All whiteboards in the whole universe are literally the worst looking things ever or cost many hundreds of dollars.
Most of the time I'm happy to click three times on Amazon Prime and have what I need delivered to Cohere's coworking doorstep. Other times, I get SUPER frustrated at how corporate everything looks and then do something dumb like believe I can DIY it for 1/8 the price in a week. This project spanned 4? weeks or more. I don't know. After the 4th trip to different hardware stores AFTER I researched all the clear board paints like IdeaPaint, ReMARKable and DrawIt I really had to lean in to get this board done.
Special shoutout to my friend Meagan L. who turned me on to Writeyboard's clear dry erase STICKERS. I could dispense with the panic of trying to paint a surface with clear gloppy paint or I could trick a member of Cohere into helping me apply a sticker. Always choose trickery. Always.
Supply list:
4'x8′ 3/8″ birch veneer plywood cut down by Home Depot staff to 4'x6′
Borrowed Ford Explorer from mother-in-law to transport wood
A quart of the wrong kind of primer
A quart of Zinsser brand peel stop clear primer
A package of the wrong kind of sanding blocks
Power sander and 220 grit sand paper
Blue tape
A willing member to help you
Reclaimed barn wood (it was ridiculously expensive)
A miter saw you barely remember how to use
Nails, screws, drywall anchors, metal frame hanging sets, tape measure, pen, you mom to help you do everything
Eufy LED copper light string
Total Cost: $200 once I return everything I didn't need
All told, it turned out awesome and I REALLY love it. This project is best completed over a weekend rather than piece-mealing it bit by bit like I did.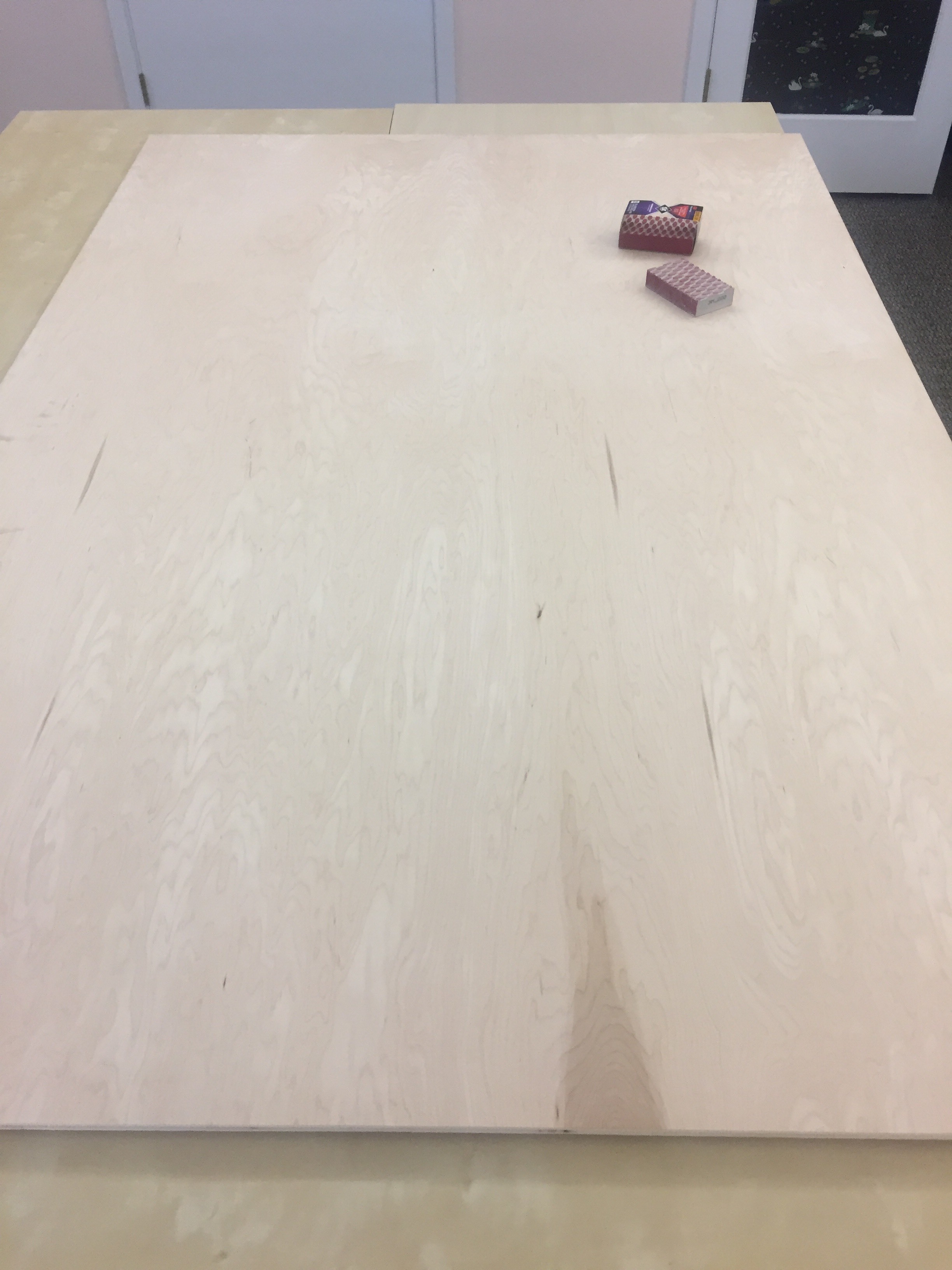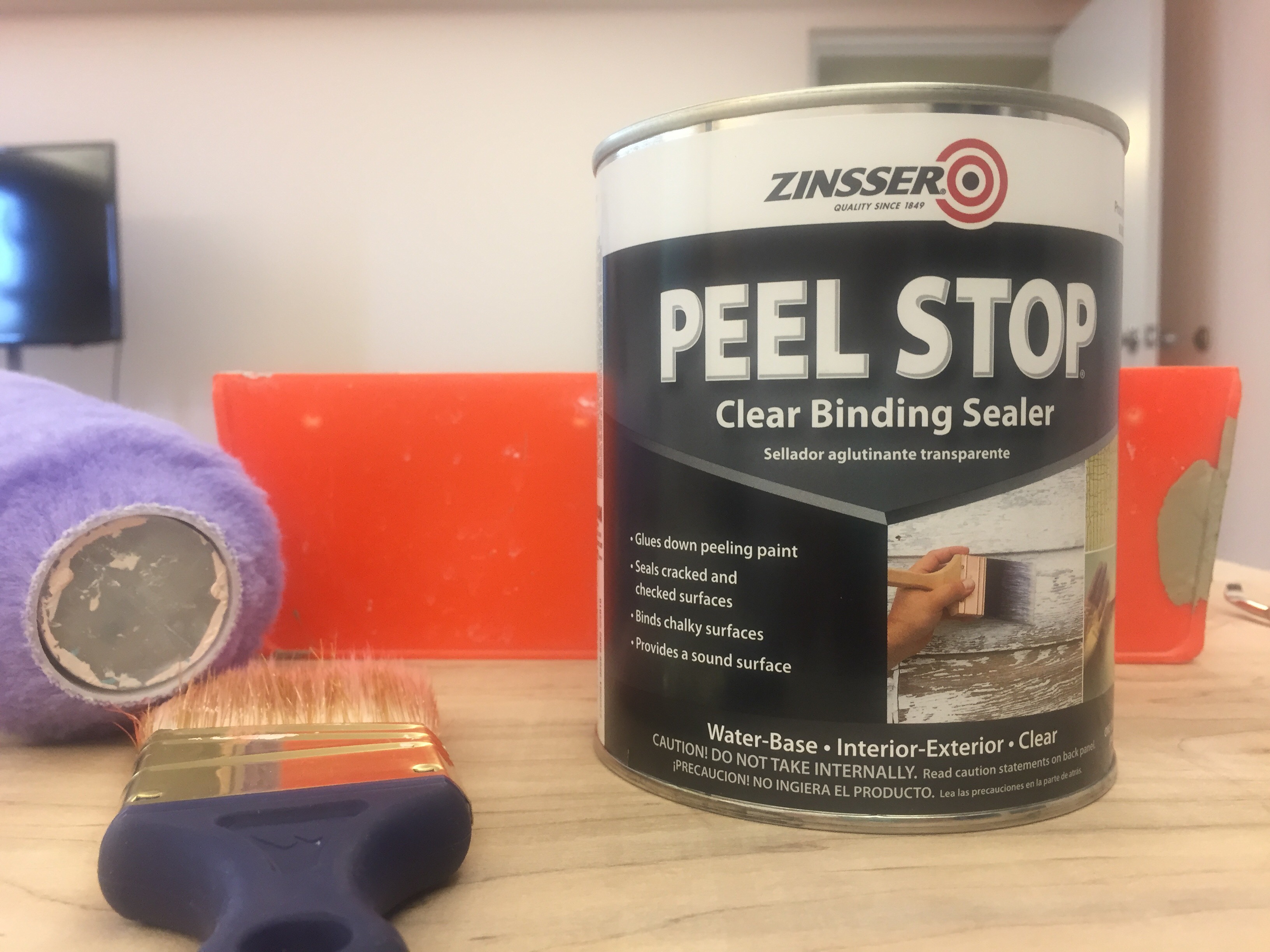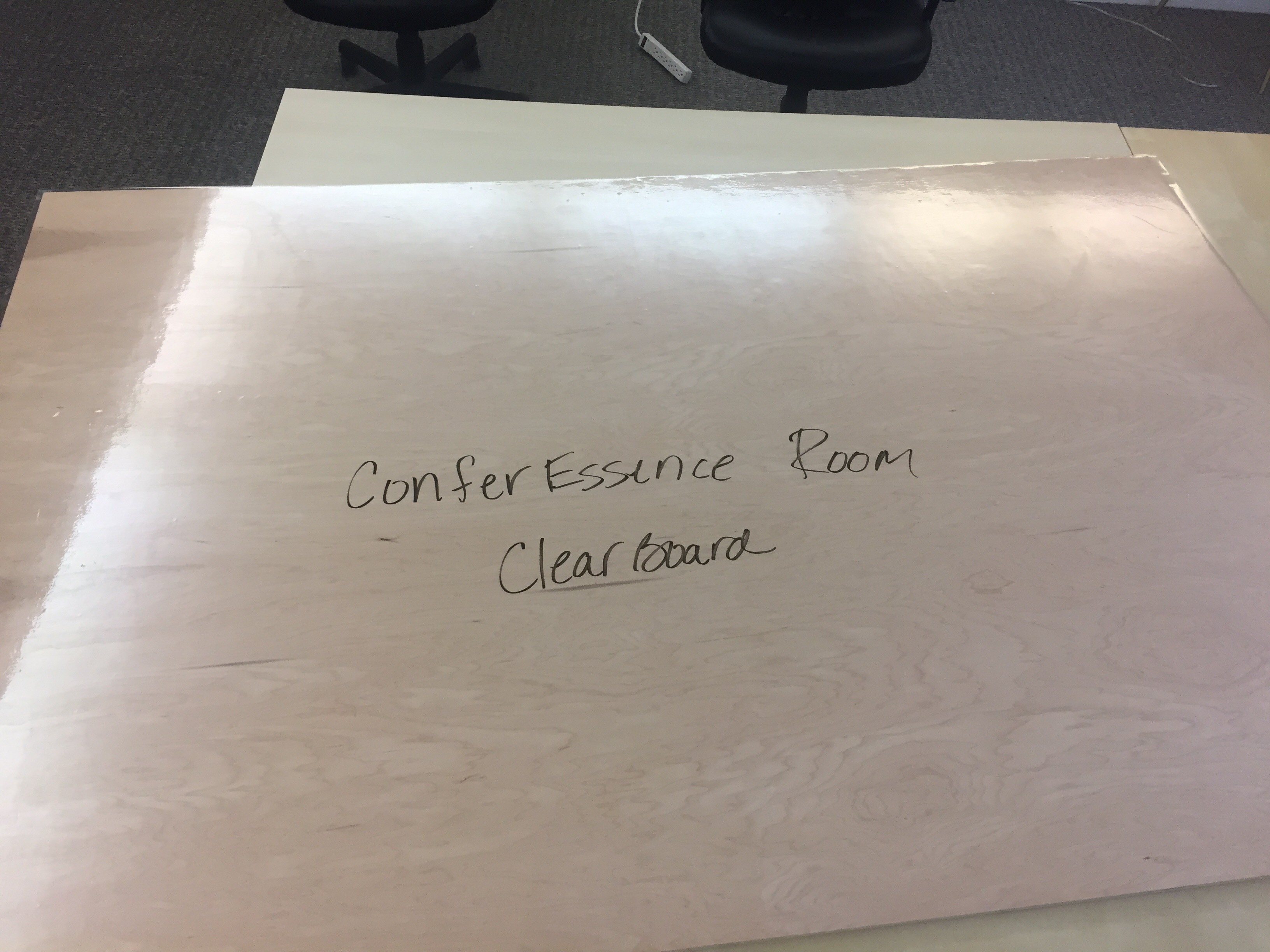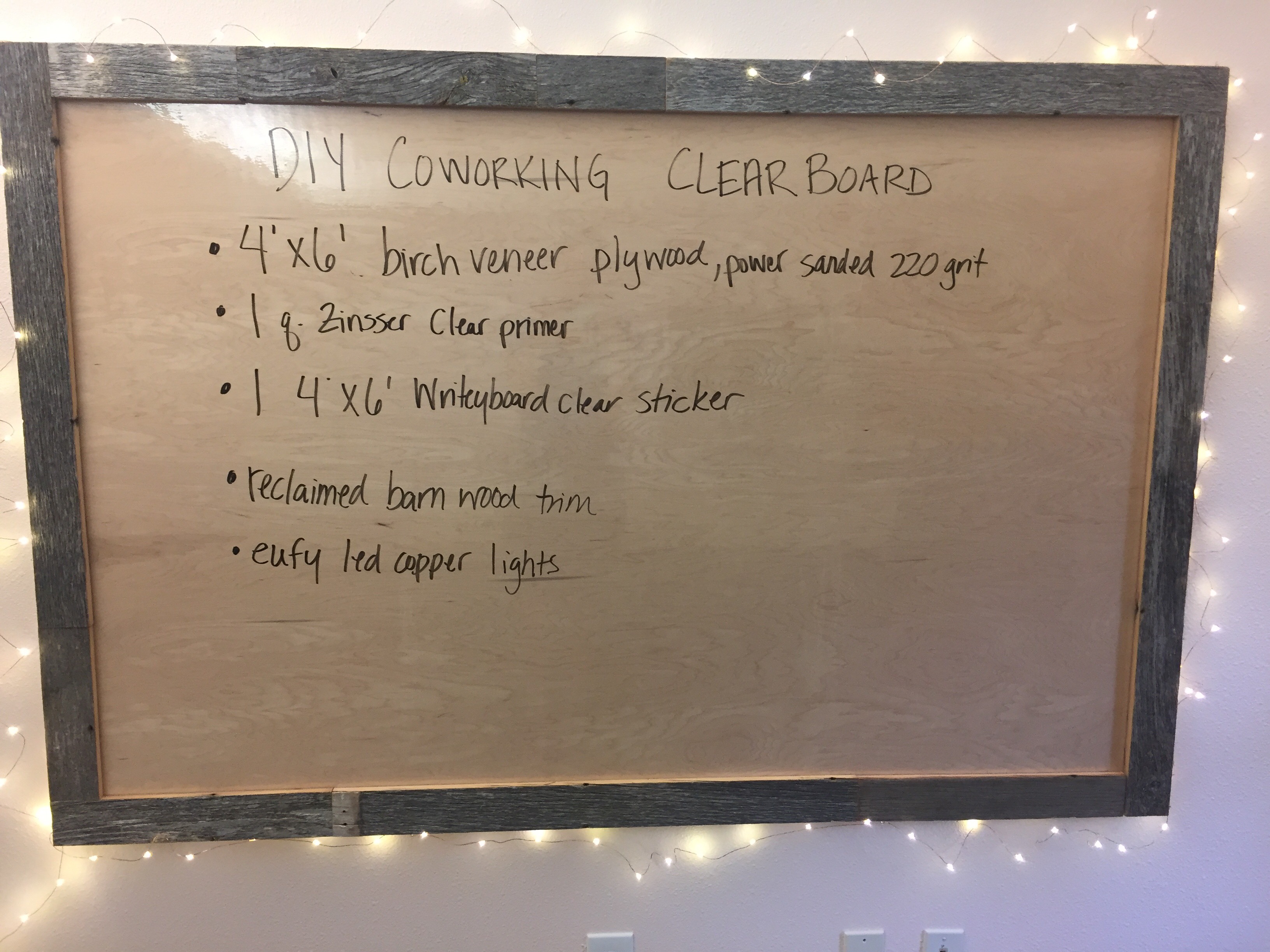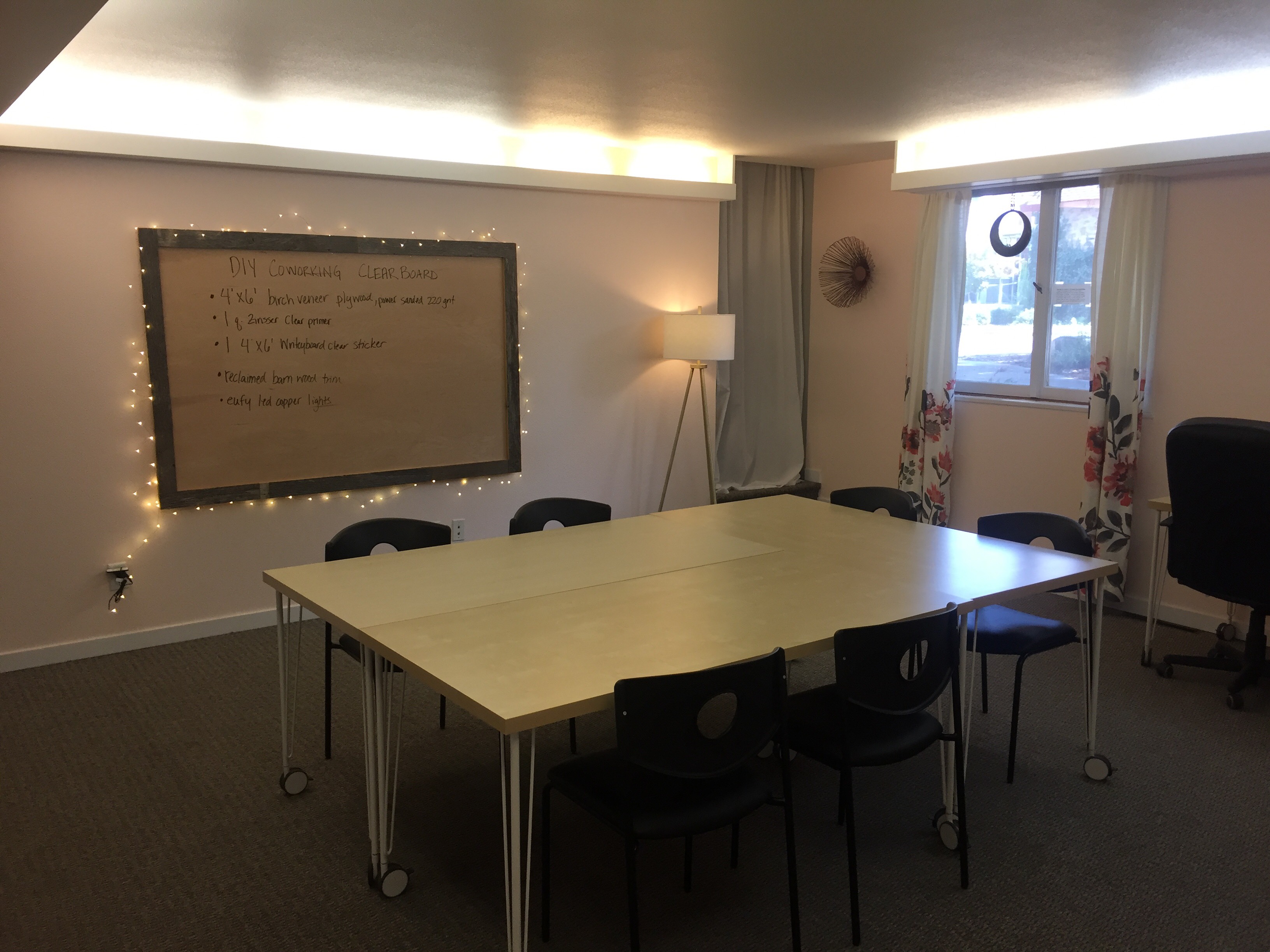 Want help deciding which DIY Coworking projects are worth it? Join my Ultimate Coworking Launch Sequence Cohort Group!