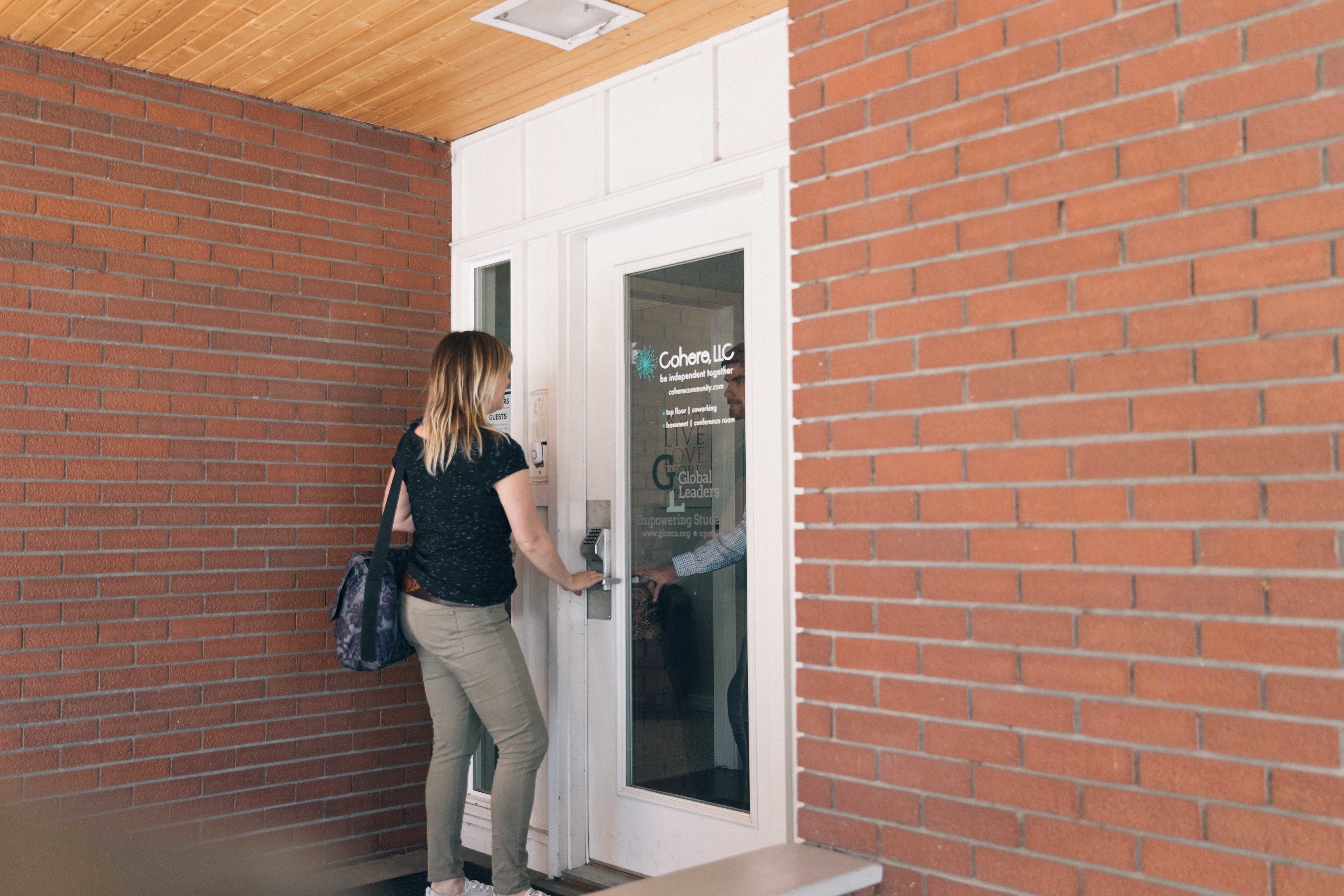 Although coworking spaces are still a fairly new phenomenon, their popularity has grown by leaps and bounds over the last decade and a half. Thousands of coworking spaces are now in operation in the United States, and not all of them are clustered in large metropolises. There are several wonderful coworking options for remote workers in northern Colorado to choose from both within Fort Collins itself and in nearby Loveland.
Each of these coworking spaces has the same basic premise, a safe and secure place for remote workers to be productive and support one another— but each of them has their own distinct culture as well. Your working style is unique to you, and finding the right environment to nurture that workstyle can help your career to flourish. But how do you choose the best space for your individual needs?
Here are a few things to take into consideration when choosing which coworking space you want to make your home away from home.
     Working environment
Preferences for working environments can differ vastly from person to person. Remote workers who have noisy or busy households may be looking for a less chaotic space in which to concentrate and may prefer a space that offers quiet corners for working or private offices, while those who have been working in a quieter environment may prefer the activity and energy of a more open space. Some people thrive in climate-controlled indoor spaces with modern lighting, while others wilt without enough natural light and a few live plants.
     Location
Although a short commute can be a consideration, location doesn't necessarily have to refer to how close the office is to your home either. Location could relate instead to the distance from your child's school, another job, or even just your favorite restaurant.
     People and Community
Some individuals may be looking for a diverse community made up of members from a wide variety of fields, while others may be more comfortable engaging with a group of members from similar fields. You can often get a feel for this aspect by reading the events calendar and taking a peek at their social media platforms.
     Hours
Not all coworking spaces are available at all times. Remote workers that have contacts in other countries or who prefer to work late at night or early in the morning will want to be sure they fully understand access policies before signing up.
     Pricing Policies
There are a number of different ways that coworking spaces can structure their pricing systems. There are often several tiers available with price points based on aspects such as the number of days in the space, whether your workspace is at a fixed location or is chosen on a first-come, first-served basis, and extra benefits such as dedicated conference room time or mailbox services.
     Amenities
Sometimes it is the little amenities that make the difference, so take note of the details. Is it important to you that there are coffee and snacks available? Is there a nearby parking space available for your car or a secure bike rack for your bicycle? Are members eligible for discounts from local businesses or reduced-price classes and conferences?
With these considerations in mind, start your search on the internet. Visit the websites to get a good idea of the culture of the individual spaces and narrow down your selections before booking a tour.
As an example, Desk Chair Workspace in Loveland and Office Evolution off of Harmony have websites that display business spaces which model traditional office spaces, the Articulate's flaunts their creative vibe, Cohere's website reveals an inviting, informal space with flexible working options, and the websites for Digital Workshop Center and InnoP Global clearly place an emphasis on education, learning, and growth.
The main webpage and the about page generally provide a picture of that specific space's values and environment.
Read the events calendar to get a feel for both the social environment and additional educational experiences that are available.
Utilize your favorite mapping program to determine how far the building is from your home and the other places that you tend to frequent each day. Check and see if there are restaurants, shops, and other businesses nearby that will enhance your experience or make it easier to do your job.
While internet searches can be extremely helpful in narrowing down your choices when selecting a coworking space, nothing can beat practical experience. Once you have determined a few spaces are likely to be good fits your particular situation, book a tour. Most coworking spaces even offer a trial day to test out if their space is a suitable fit for your particular style.
If you are looking for a supportive, productive, and engaging coworking space, book a tour with us at Cohere. We'd love to show you around!