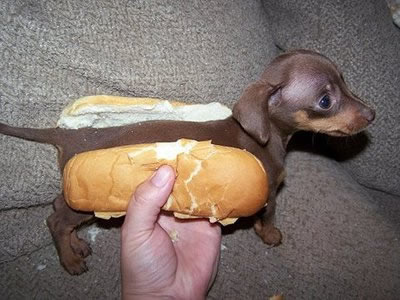 By Angel
Read all the Cohere Bandwidth updates here.
My day to day life in modern housewifery is often painfully boring and filled with tedious hours over a high chair or reading the same 4 books over and over again so when we brainstormed the idea of the "Tune Truck/Breaking Band" portable RV/sound studio I got really excited as a solution for shared rehearsal space in Fort Collins. Too excited it turns out. After a brief marination period, Ian sent Julie and I the following email:
So after our meeting last Friday, I felt inspired and excited about the idea of the Tune Truck.  A few hours later I began feeling like this, in itself, is almost a completely separate business idea and am wondering the following:
How much is it going to cost to do this properly? (Alot)

How are we going to receive a return on this investment and what parameters are we measuring? Probably not $$, perhaps awareness. Is it worth it?

Who is going to operate it and how much will that cost? (Both for a driver and an audio engineer)

What musicians are going to actually feel comfortable enough to use it?  I know many musicians prepare for weeks or months before they record, and the likelihood of finding enough people on the street to record on the spot seems fairly slim.  Not to mention, the recording process for many of us is a somewhat private (and revealing) endeavor.

Other costs to consider: Insurance, gas, a computer, mics, cables, sound baffling, a power supply that does not create noise, security, instruments, monitors(speakers) or headphones etc…
So I'll elaborate on what I meant about a separate business idea. If we were to retrofit an RV and turn it into a recording studio, then drive it to peoples houses and charge them to record in it – that would seem like a potentially "sound" investment.  Just my humble opinion, but if we were to raise money for something, perhaps that money should go toward the actual space for the following reasons:
We know we can charge people

All of our research is based off of that idea (not on musician acceptance to on-the-spot-recording/collaboration)

We could probably use all of the money we can get.  Although, I doubt we can ask for a grant from the city to start a business… I am sure you two know all about this.
OK, sorry for the lengthy email but I wanted to express my concerns in order to be transparent. If I am being a wiener about this, please tell me to shut up and I'll move forward.  I feel that having a "collaborative space" within our rehearsal space building would potentially be both easier and much cheaper but also comes with some concerns.  I know this is my fault because I lit the fuze on this collaborative recording idea, so sorry for the wishywashiness.
To which we replied to him, "thank GAWD we have you and no, you are not a weiner." It's nice to know we have a more linear thinker AND a musician on our team who can bring Julie and I back from the clouds–where we often find ourselves due to our tendency to "ideate all over people" and ya know, "store documents and stuff up there."
During a mini-coworking reunion last night Julie and I met to get the idea pendulum swinging back the other direction and member Kevin suggested we keep the location of Cohere Bandwidth a secret in order to gain maximum security. We thought this was clever so we are keeping that as a feasible idea for when we finally DO get a location–which we don't have yet–which has been very confusing for people. We DON'T have a location for Cohere Bandwidth yet. Stay tuned, though we might not tell you where it's located.