By Angel
Read all the Cohere Bandwidth updates about future shared rehearsal space in Fort Collins for musicians.
The last time I intentionally attended a live music concert was in the 3rd grade. Yeah, you read that right. I bet you're wondering who it was? Randy Travis. Basically my heart throb since I'm a small town rural farm-ish girl. I got a pink-tshirt with his face  on it and wore it until it disintegrated off of my skinny little body. My utter addiction to him makes me wonder why I haven't attended more concerts. It WAS the event of the decade for me at 9 years old. What changed?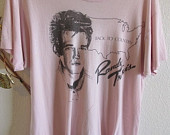 It could be priorities or lack of opportunity. There wasn't much in the way of an all ages venues in my home town. Also, I'm a frugal person and live music just wasn't on my radar or budget especially in college. That coupled with a version of a sensory integration problem, (self-diagnosed) loud music and crowds just didn't appeal to me.
Naturally, I would want to start a shared rehearsal space for musicians, right?! All of our field research has been really illuminating. I successfully survived 2 band practices without hearing protection and didn't want to bash my ears in from the pain of it. However, I knew that attending a real concert would create some anxiety. Crowds with limited personal space? Yikes. Loud music? No thanks. Drunk people hitting on me? Unlikely, but still.  Out after 6pm? What's that?! Over 50 lady and her boyfriend grinding on her hired and underage 3-way partner? Yeah, that happened.
Thank goodness I have Julie in my life. She's a live music pro and served as my guide to my first Fort Collins live music experience.
Here's what you should know if you're a live music virgin like me. My first concert was a $6 admission at Hodi's Half Note to see Wire Faces and Post Paradise followed by A. Tom Collins <—-I didn't last long enough to see the last one. Um, in case you missed it, SIX DOLLARS for 3 bands. I can't believe I didn't realize I could see shows for $2 a piece!
Try to take Julie with you but know that she goes to be "an introvert in a crowd." So don't pepper her with questions or interrupt her zen music listening experience. This recharges her batteries. It's incredible to see (without her noticing that you're looking at her.)
Go out for snacks in Old Town before the concert. We got all of the food on the menu at Jax Fish House. Awesome.
It is HOT AS FUCK in Hodi's. Glad I wore shorts and a tshirt. Hodi, if you're reading this, get an air conditioner. Seriously.
Stash your id, credit card, phone, cash and chap stick in your pants pockets or take a purse with a cross-shoulder strap.
Ear plugs! I used some of the foam earplugs you can buy at Target and they worked awesome. I think you can actually hear the vocals better if you block out a tiny bit of the drums and bass.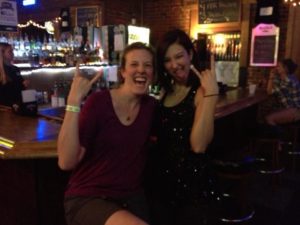 Conversation preceding the above photo:
Julie: We need proof that this happened. Amy (Post Paradise Cellist), pose with Angel!
Amy: Do "rocker hands."
Angel: What are rocker hands? Oh. Whoops. I think I just threw a gang sign.
It was really, really fun to see Wire Faces and Post Paradise perform since we had just seen them rehearse recently. It is especially fun to watch people you know perform.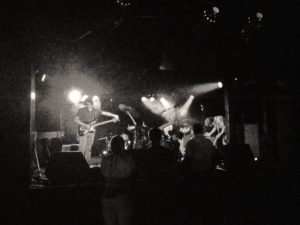 Wire Faces warming up.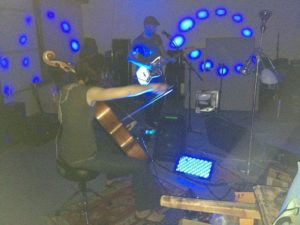 Isn't this photo rad? It's a quickie snapshot I did with my phone at the Post Paradise rehearsal. It looks like an alien touched the screen with her magic blue fingertips.
After Wire Faces and Post Paradise finished playing, we hung around at the bar to see everyone. I asked Ian (Wire Faces Guitar Player) how the bands got paid and this is roughly his explanation, "All the ticket sales will be given to the headliner (a. Tom Collins) and then they will probably pay the other bands but we don't know how much. We'll probably get like 75 bucks but we won't know until they pay us."
Me.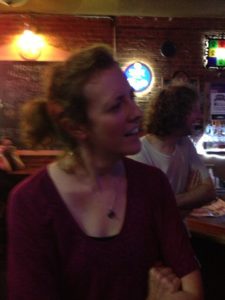 Shane (Wire Faces Drummer) seemed fine.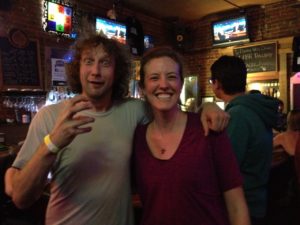 Here's to my continued participation in Fort Collins' night life!! What are some must-see shows I need to put on my list?
Read all the Cohere Bandwidth updates about future shared rehearsal space in Fort Collins for musicians.