Shared practice space for local musicians to celebrate grand opening on June 27 in Old Town
Fort Collins, Colo., June 9, 2015 — After two and a half years of planning, preparation and construction, Cohere Bandwidth announced today that it will open its doors on Saturday, June 27 for musicians looking for rehearsal space. Two fully backlined practice rooms featuring high-quality gear, secure access and state-of-the-art sound mitigation are available for bands to book online at coherebandwidth.com starting today. Located at 317 Jefferson St. in downtown Fort Collins, Cohere Bandwidth is housed in the same building as The Downtown Artery's new music venue, also scheduled to open June 27.
"While the entire process has been lengthy, the result is completely worth it," said Cohere Bandwidth owner Angel Kwiatkowski. "The location couldn't be more perfect. We've been able to construct this safe, comfortable, convenient workspace for musicians in the heart of Old Town Fort Collins, and it's housed within the artistic ecosystem and creative community that's blossoming at The Downtown Artery. The entire building is filled with people helping, inspiring and collaborating with one another, and the possibilities inherent in that are endless."
Cohere Bandwidth offers plug-and-play hourly practice space for local and touring musicians, and was designed after extensive research and input gathered from several Colorado bands. Hourly rehearsal rates are set at $20, but a limited number of monthly memberships are also available at $145 for 8 hours of rehearsal time. Members of Cohere Bandwidth are also eligible for discounts and freebies from local merchants, including food, beer, gear, professional creative services, clothing, and more. Members also get advance priority access to booking, so they can choose and reserve regular rehearsal times in the Cohere Bandwidth schedule.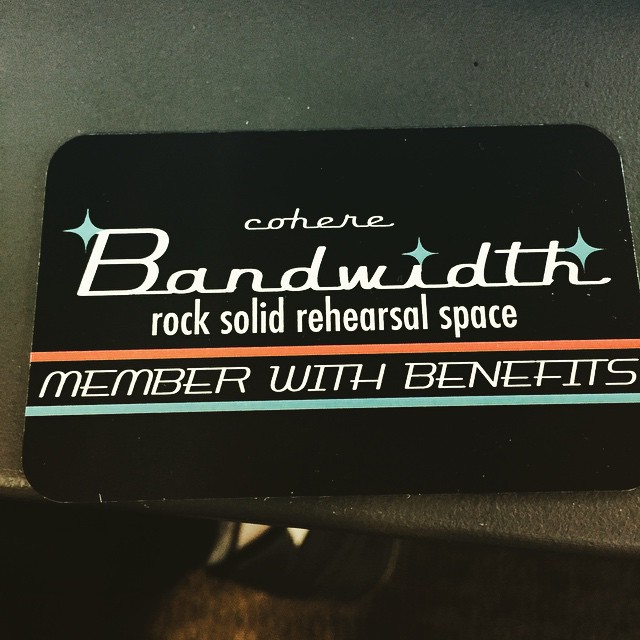 Kwiatkowski, who owns and operates Cohere Community (shared office space for independent creative professionals and remote workers), was motivated to create shared rehearsal space for musicians after hearing the story of local bands Fierce Bad Rabbit and Wire Faces having their practice space robbed.
"I was pretty horrified at the story, not just of the robbery, but of the conditions musicians typically work in," she said. "The more I learned about what bands need in a practice space, the more parallels I saw between the coworking community and the music community. Why should our artists be forced to work in substandard conditions? They're business owners, too, and deserve a workplace designed to suit their needs."
To make sure the space continues to be inspired and guided by the musicians it serves, Kwiatkowski hired drummer Shane Zweygardt of Wire Faces as Cohere Bandwidth's General Manager.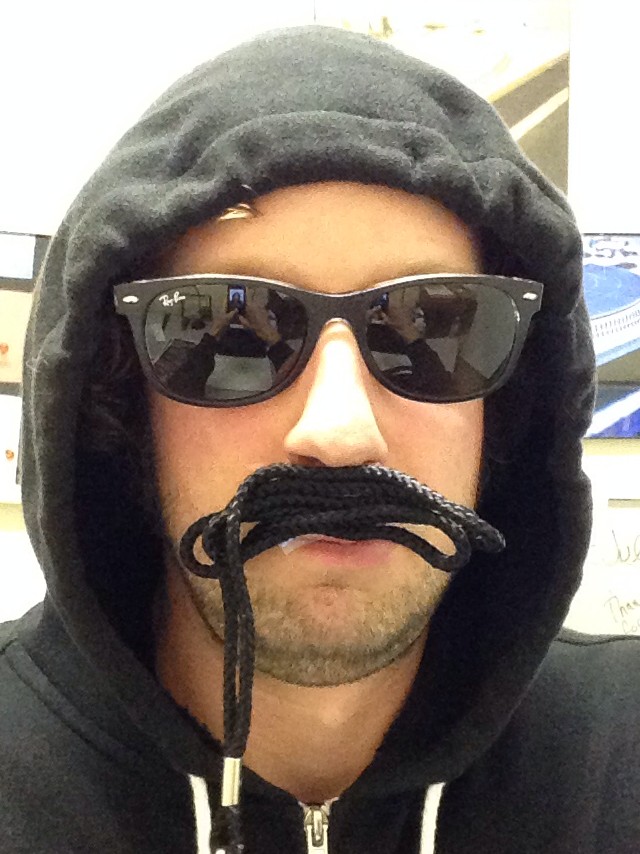 "It feels good to know that one of the musicians that was the catalyst for this whole project is now helping to run the rehearsal space," Kwiatkowski said. "Shane is one of the most respected artists in the community and his input has been invaluable as we build the space." Zweygardt was formerly a long-time employee of Colorado Drum and Percussion, the now-defunct local music store that was once in the building Cohere Bandwidth occupies.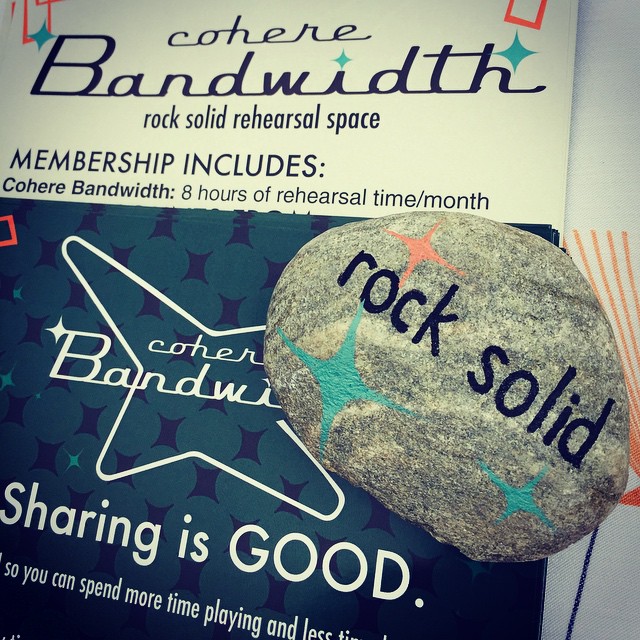 Cohere Bandwidth will host a private party for friends and family on Friday, June 26, but has purposely scheduled the public opening of the practice spaces to coincide with the Downtown Artery's venue grand opening, to demonstrate the synergy and camaraderie between the two businesses. "They're the best neighbors we could ask for and we can't wait to celebrate with them," Kwiatkowski said.
Cohere Bandwidth offers 24/7 access via unique door key codes. Online booking for June 27 and dates beyond is available immediately. Bands can register online at coherebandwidth.com and purchase hourly rehearsal time or monthly membership as needed.
The Downtown Artery venue grand opening on June 27 features Denver bands Itchy-O, Super Bummer and Panther Martin, along with Fort Collins favorites Stella Luce.
###
Cohere Bandwidth and Cohere Community
MEDIA CONTACT: Angel Kwiatkowski
(970) 219-4061
317 Jefferson St., Fort Collins, CO 80524
For more information about The Downtown Artery, please contact:
William Knudsen, Director of Marketing and Development
william@downtownartery.com – (970) 682-2668
252 Linden St., Fort Collins, CO 80524