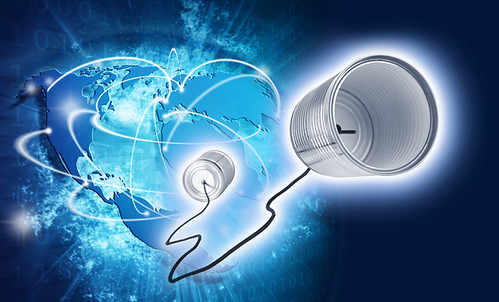 When Buffer.com compiled the information from their 2020 State of Remote work survey in February, 20% of remote workers said that they struggled with communication and collaboration more frequently than any other area. We all have our own schedules, lives, and preferred methods of communication, and they don't always work smoothly together, causing frustration and resentment.
Fortunately, resources to support remote workers in Fort Collins and beyond are plentiful and varied. Join us as we explore a few of the many resources available to make communication and collaboration easier for remote workers residing along the Front Range.
Uncover Local Resources
Fort Collins is a great city to live and work in, not just because of its historical architecture, exquisite natural beauty, and plethora of great craft beers, but also because of its outstanding sense of community. No matter what type of work you do or what kind of stumbling block you've run into, there's someone ready to point you in the right direction.
SBDC

– Although the Larimer Small Business Development Center is pitched more towards entrepreneurs, they have several workshops and other resources that can be helpful for other remote workers as well.
Meetups– Local meetups are a great way to meet like-minded individuals, both for personal and business growth. Meetups hosted in Fort Collins include several groups dedicated to elevating business owners such as She Goes High and 1 Million Cups NoCO.
Learn more about becoming a member of the Cohere Community!

Sign up for a 

virtual or in-person tour

 of Cohere Coworking today in Old Town Fort Collins!
Leverage Technology
It may seem daunting to foster trust and a sense of community across hundreds or thousands of miles, especially with many still isolating at home. Fortunately, entrepreneurs, freelancers, and other remote employees do not have to give up human connections in the workplace, not even in a pandemic.
By leveraging the right mix of technological tools, teams scattered across different states, countries, and time zones can maintain a sense of collaboration and community involvement. Here are a few technological advances that can help to foster communication and collaboration even at a great distance.
Video Conferencing
There's no shortage of video conferencing platforms available, allowing scattered teams to connect and collaborate face-to-face, though they may be many miles apart. A few of the more popular options include:
Google Meet

– Google Meet is a more robust and business savvy version of the free Hangouts app and integrates easily with other G Suite software, including Google Drive and the Google calendar. Free users can host meetings for up to 100 participants for 60 minutes or less and have access to real-time captioning—but a paid account is required to attend via phone or to record meetings.

Skype

– Skype, at nearly two decades old, is one of the older video platforms available, though it was acquired by Microsoft in 2011. This platform offers video calling for up to 100 people at no cost with a four-hour limit, has the ability to make phone calls, and has a robust messaging system, but it can be prone to freezing or disconnecting.

Zoom

– While Zoom may appear to be an overnight success, they have actually been in business since 2011. You can video chat one-on-one for as long as you want or video chat with groups of up to 100 for a maximum of 40 minutes without any charge, though there is a charge to host larger or more extended group meetings.
Messaging Platforms
Meeting face-to-face is a great way to collaborate, but it isn't right for every situation. Large projects may require more complex collaboration over an extended period, some team members may not have access to reliable wi-fi, or there may be barriers to teammates meeting at the same time. These situations may call for a messaging system such as:
Microsoft Teams

– Microsoft's collaborative software was developed specifically with business messaging and collaborative work in mind and it seamlessly integrates with dozens of other tools, including Slack. While the focus of Microsoft Teams is on its messaging capabilities, video calls and meetings are also supported on this platform.

Notion

– Billed as an all-in-one workspace, Notion not only allows participants to send messages to one another, it also includes areas to store projects, tasks, and documents. It allows several team members to collaborate asynchronously and is particularly well-suited to large, complicated, or ongoing projects.

Slack

– While this platform has become popular as a community platform, it was originally developed to facilitate professional and organizational communication. It is arranged with both large public channels and smaller private channels for subgroups within the organization and integrates with over 150 other apps.
Communicate with Yourself
Take some time for self-reflection. Clearly understanding your motivations, boundaries, strengths, and weaknesses will give you more confidence and a clearer idea about how to further your goals, and make it easier to communicate clearly with others.
Consider creating a user guide for yourself. This is a document outlining how you work. Your user's manual should include information that helps to clarify expectations both for yourself and for others. Information in your user guide could include.
Scheduling, work, and personal boundaries and how they will be maintained.
Preferred communication methods
Feedback expectations
Interaction styles
Timing and communication expectations
Strengths
Weaknesses
Professional development plans
While some individuals may choose to keep the user guide to themselves once written, others may find it helpful to share the information with those that they work closely with.
Although working remotely comes with its own unique set of challenges, the benefits—a flexible schedule, the ability to work where ever we are, and the chance to spend more time with our families—outweigh the difficulties for the vast majority of remote workers.
The next Remote-First Fort Collins post explores methods of thwarting the loneliness that affects 20% of remote workers.
About the Author: Cohere member Penny Leigh Sebring is an experienced freelance writer, neophyte speculative fiction author, and a gatherer of information and imaginary friends.
Featured image, "Blue vivid image of globe and space tin can" by Patrick Bombaert is licensed under CC BY-SA 2.0