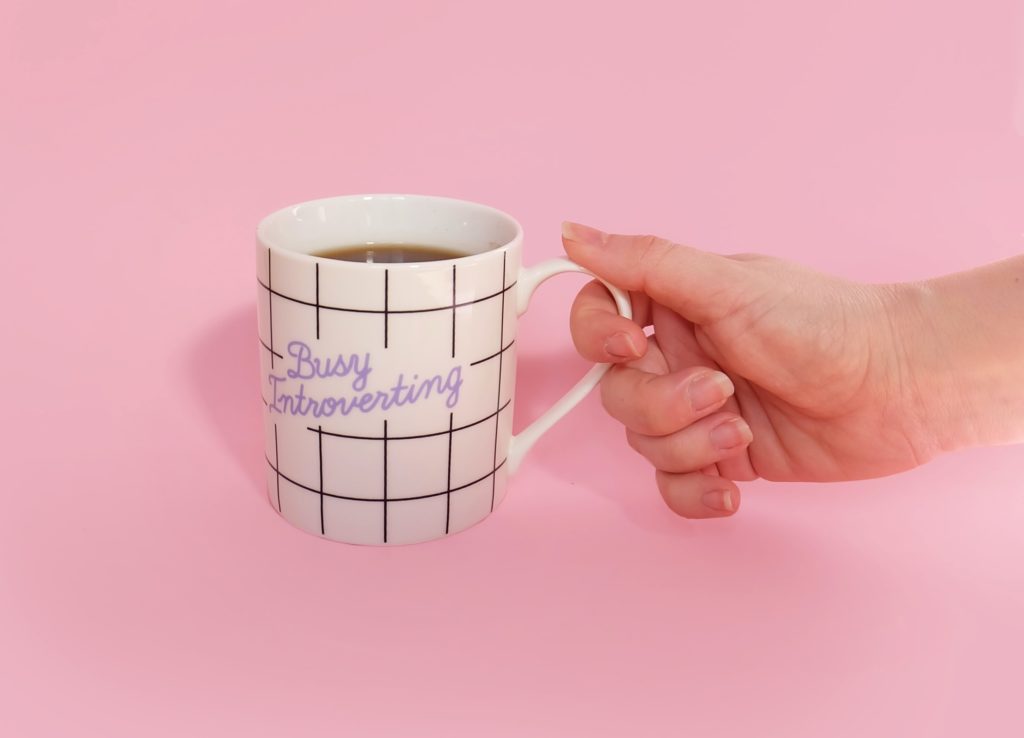 Introversion and extraversion were first introduced by Carl Jung in Psychological Times in 1921. Dr. Jung described extraverted individuals as more energized by the external world than by their internal thoughts, while those who were introverted were more energized by their internal world of thoughts and feelings.
Extraverts tend to thrive in social situations and are said to be outgoing, open, and enthusiastic while introverts can become overstimulated by social interactions and are said to be quieter, more reflective, and less impulsive.
Some might assume that the social and collaborative nature of coworking would make it the realm of the extravert. While this may be true in some coworking communities, the culture and structure at community-based coworking spaces like Cohere Coworking make them a haven for introverts as well. In this blog post, we explore 5 ways that Cohere Coworking is perfect for introverts.
1. An active virtual community
While the vast majority of our members choose in-person memberships, our virtual memberships are also popular. Virtual memberships come with all the community and collaboration perks of the in-person membership, giving Cohereians a way to stay connected while on the road or from the comfort of their own homes.
Being able to dip my toes in via Slack with my virtual membership was HUGE for me. I hate going into a place without any prep. -Cohere Member Tracey Kazimir-Cree
While many members who chose virtual memberships physically can't get into the office, due to situations like medical conditions, impassable roads, or distance, others are testing the social waters before converting to an in-person membership. Being able to spend time in our Slack forums lets introverted new members get a feel for the community they will be interacting with before meeting them in person, allowing for a smoother transition.
2. Flexibility to come and go as needed
Cohere members can come and go from the coworking space as they see fit. This means that if you roll in at noon and plan to be there for four hours, but you get overwhelmed or otherwise tired within two, you aren't obliged to stay. You are welcome to choose how long you want to stay at Cohere and how much you want to interact. There is no need for excuses or explanations. We will be delighted with your company for exactly as long as you want to be here.
3. An abundance of introverts
Many introverts have balked at the idea of joining a coworking space because they didn't want to be the only introvert in the room. At Cohere, that is not a problem. A large percentage of our members are more introverted and Cohere member Chrysta Bairre heads a group devoted to women's leadership in business, She Goes High—developed for introverts, by introverts.
You will not be alone in your introversion as a Coherian.
4. Planned social events.
Cohere plans a significant number of social events, all of which are 100% optional. These events vary quite a bit, including fairly passive social events like our Show & Share discussions, intense deep dives into yourself and your goals via cotivation, and fun, casual events like group lunches and happy hours. With a few exceptions, events at Cohere tend to be smaller affairs, making one-on-one and small group conversation more probable.
Another Cotivation session is starting soon! Sign up for the June or July Cotivation here!
5. Varied workspaces
No matter what mood you are in, we have a space where you can work comfortably. If you are feeling somewhat social or simply want other folks nearby while you work, you can utilize one of the larger main rooms, if you are feeling the urge to work all by your lonesome, you can book one of the conference rooms, and if you feeling somewhere in between those two, the cubby spots in the hallway are a great option.
When you need space (physical, visual, cognitive, whatever) to yourself, there's plenty of it. You can sit in one of the introvert niches or just grab a desk facing a wall or window. And the etiquette about interrupting people with headphones in, or people who are just absorbed in a task, is well-respected.- Cohere Member John Garvey 
The vibe at Cohere is open and friendly as well, which means that when you are ready to step out of your bubble, there is usually someone around to have a conversation and cup of Jackie's Java with.
Individuals with high levels of extraversion usually find it easy to strike up a conversation with strangers, while those who are more introverted are a bit more reticent on the matter. Spending time at a coworking space provides introverts with additional tools they need to meet new people and build meaningful relationships. C'mon down and meet us, we like you just the way you are!
Photo by Elena Koycheva on Unsplash