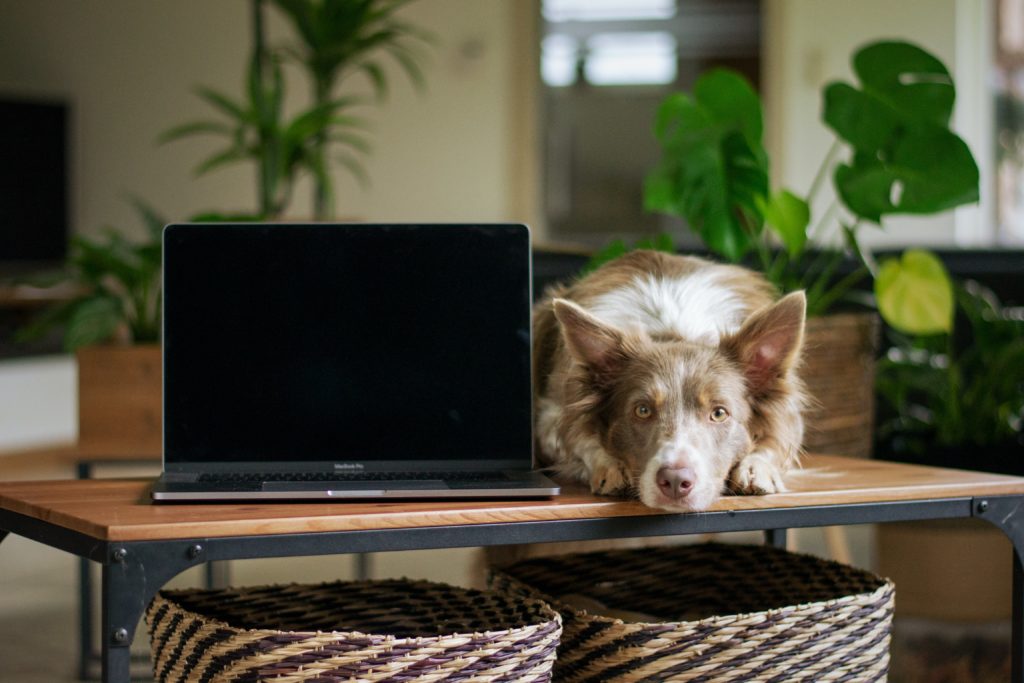 According to the 2019-2020 National Pet Owner's Survey, recently conducted by the American Pet Product Association, 67% of United States households include at least one pet. They are precious to us, and when they are unwell, we want to do everything in our power to heal them. For many, that means bringing their animal companions to the experts at CSU's James L. Voss Veterinary Teaching Hospital in Fort Collins, CO for treatment.
Looking for shared office space near the CSU veterinary teaching hospital? Work in comfort while your furry, feathery, or scaly family member is busy at the James L. Voss Veterinary Teaching Hospital. Cohere Coworking, less than 10 minutes from the veterinary hospital, has got you covered with day passes, monthly memberships, and hourly conference room rentals.
The James L. Voss Veterinary Teaching Hospital at CSU
Since its inception in 1979, people and their pets have been traveling great distances to reach the James L. Voss Veterinary Teaching Hospital. The hospital not only helps to train new veterinarians, but they are also on the cutting edge of veterinary medicine.
The hospital is often at the center of research for the veterinary sciences. More than 50 new clinical trials were active in 2020, including one researching the possibility of using a vaccine to prevent cancer, and another studying hyperglycemia in cats. These trials not only help us to learn more about cats and dogs, but the results may eventually lead to improved treatment methods for humans as well.
The state-of-the-art cardiology suite in the center has advanced imaging capabilities that no other veterinary hospital has. This draws in patients like Pitbull mix puppy Ivar, from Oklahoma. The affectionate canine had a large hole between the lower chambers of his heart. Owners Kasey and Jeannif Robinson were referred to CSU after searching for two months for a hospital to help.
Using advanced imaging techniques and a 3D printer, the hospital was able to create an exact replica of Ivar's heart, including the hole. The hospital was then able to use that replica to test the procedure they would be using to ensure that the procedure would close the hole completely, saving Ivar's life.
What to Expect at the CSU Teaching Hospital
Erin Allen, a social worker at the Argus Institute, spoke with us about her work with the teaching hospital. In her role at Argus Institute, she supports patients and their families as they navigate their treatment plans with CSU, assisting them with all aspects of the decision-making process. Her close involvement with pet parents throughout their journey offers a unique insight into the type of experiences a pet parent can expect when visiting CSU's veterinary teaching hospital.
Erin stressed that every patient's experience is a little different. The hospital treats a wide range of animals, from small exotics to large livestock. In fact, for many exotic species, CSU is one of just a handful of clinics with the specialized equipment and knowledge needed, so they have a steady influx of exotic pets from neighboring states like Nebraska, Wyoming, and New Mexico.
The experience can also vary depending on the type of treatment. An exotic animal with a bacterial infection may not require many visits to sort the problem out, but a dog or cat being treated for cancer may necessitate many visits to the clinic. Animals that are taking part in clinical trials may also need to return multiple times to gather the information the researchers need.
One of the more common issues that can crop up is sticker shock. Treatments plans for animals can sometimes cost more than the same treatment plans for human beings due to extra equipment or supplies that are needed. Insurance plans can help mitigate these costs, but most do not pay up front, instead opting to send customers refunds once the claim is approved.
Another challenge that affects many pet parents visiting the CSU veterinary hospital has to do with time. Pet parents who come to the hospital with their pets are often unprepared for the time required to properly diagnose and treat animals as compared to people, and they often don't initially take enough time off of work to fully implement the treatments. Multiple factors can contribute to these issues.
Unlike human patients, animals typically require anesthesia to remain still enough to get useful images from MRIs or CT scans. Safely administering anesthesia requires preparation such as bloodwork and fasting. Most animals also have trouble communicating how and where they hurt, with the possible exception of a few especially bright parrots and TikTok sensation Bunny the talking dog. This makes the diagnostics even more challenging.
The Coworking Solution
Coworking offices like Cohere are a fantastic solution for pet parents looking for a way to maintain their productivity. As well as providing a great space to work in—with all the amenities—coworking offers even short-term members a sense of community.
Want to take a gander before booking your conference room or day pass? Sign up

here

for an in-person or virtual tour of our offices here in Old Town Fort Collins.
About the Author: Cohere member Penny Leigh Sebring is an experienced freelance writer, neophyte speculative fiction author, and a gatherer of information and imaginary friends.
Photo by Ayla Verschueren on Unsplash