Furnishing a coworking space like Cohere in Fort Collins can be overwhelming and costly. It doesn't have to be! I always furnish my coworking spaces with a mix of new, old and found products. This approach eliminates the threat of having a coworking space that reads like a showroom and instead gives your members lots of nooks and crannies to choose from and creates an eclectic vintage-y vibe.
So Alex Hillman doesn't panic, here is a picture with people in it since all that follow will just be things–this is a post about furniture after all.
Before anyone will sit down they want to know where the power is. These wall mountable heavy duty power strips are amazing. They are sturdy and have 8 outlets! Cohere uses one stripper per table.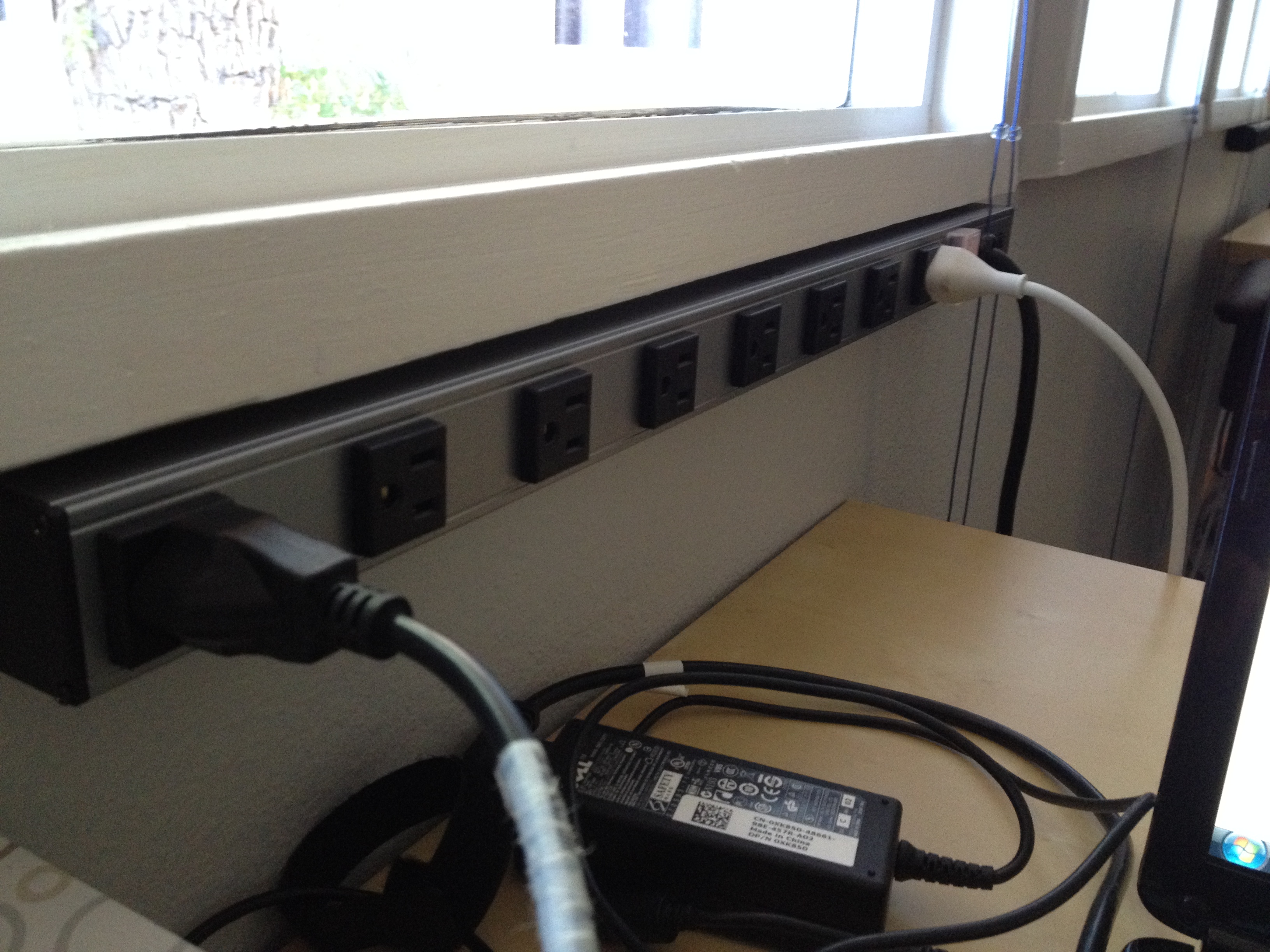 In a world where you can drop a grand on a wheely table I always opt for IKEA. Pair this top with these legs to get a table that comfortably seats 2 for $85.99. Wheels make our rooms configurable for events, yoga or plain ole coworking.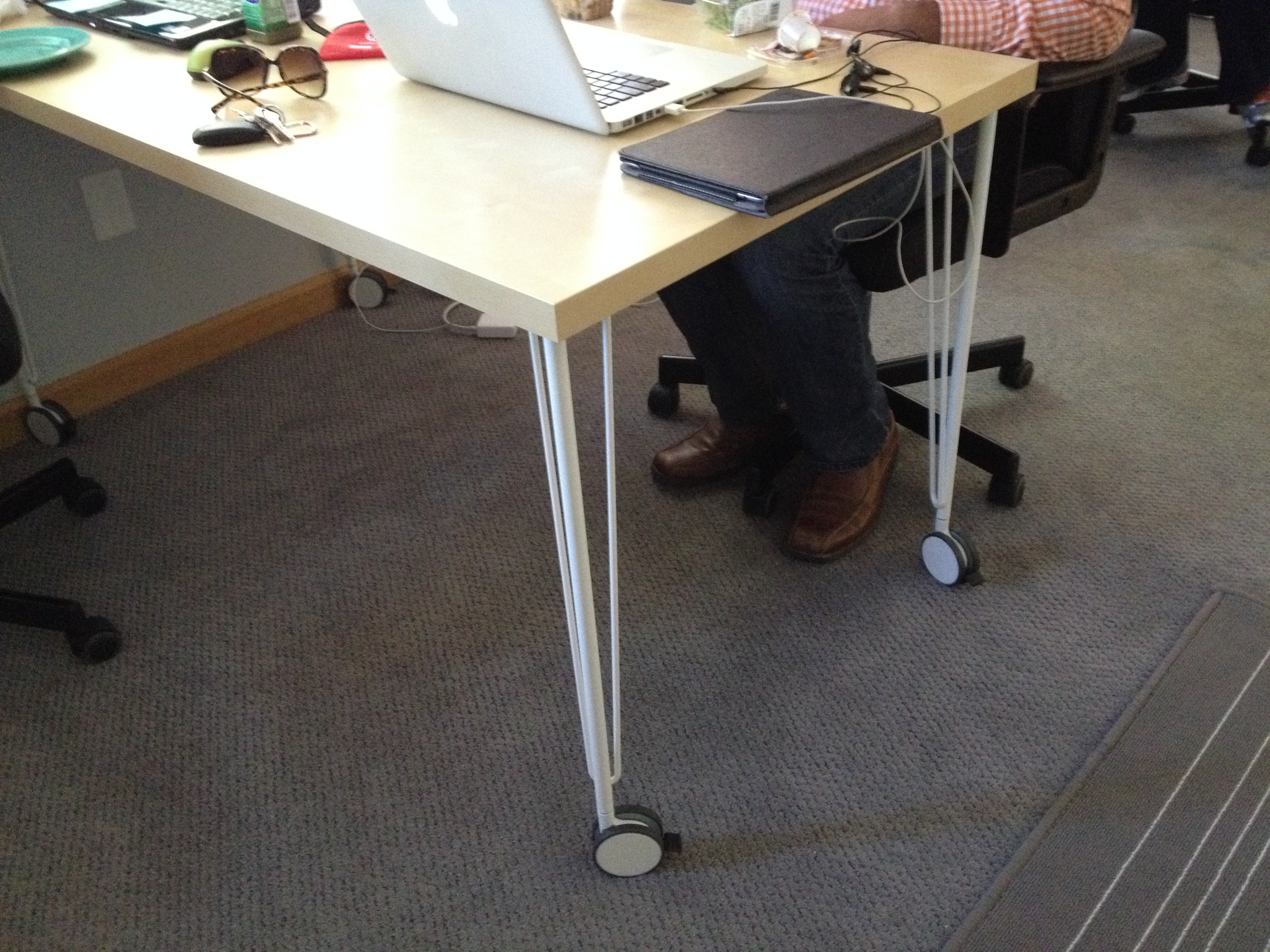 The same goes for chairs. You can spend upwards of $500 or more if you want a fancy label on your chair and ventilation holes for your ass cheeks but we get lots of compliments on this $79.99 model from IKEA. Pro-tip: as cool as the light upholstery looks, avoid it. Denim will stain those chairs.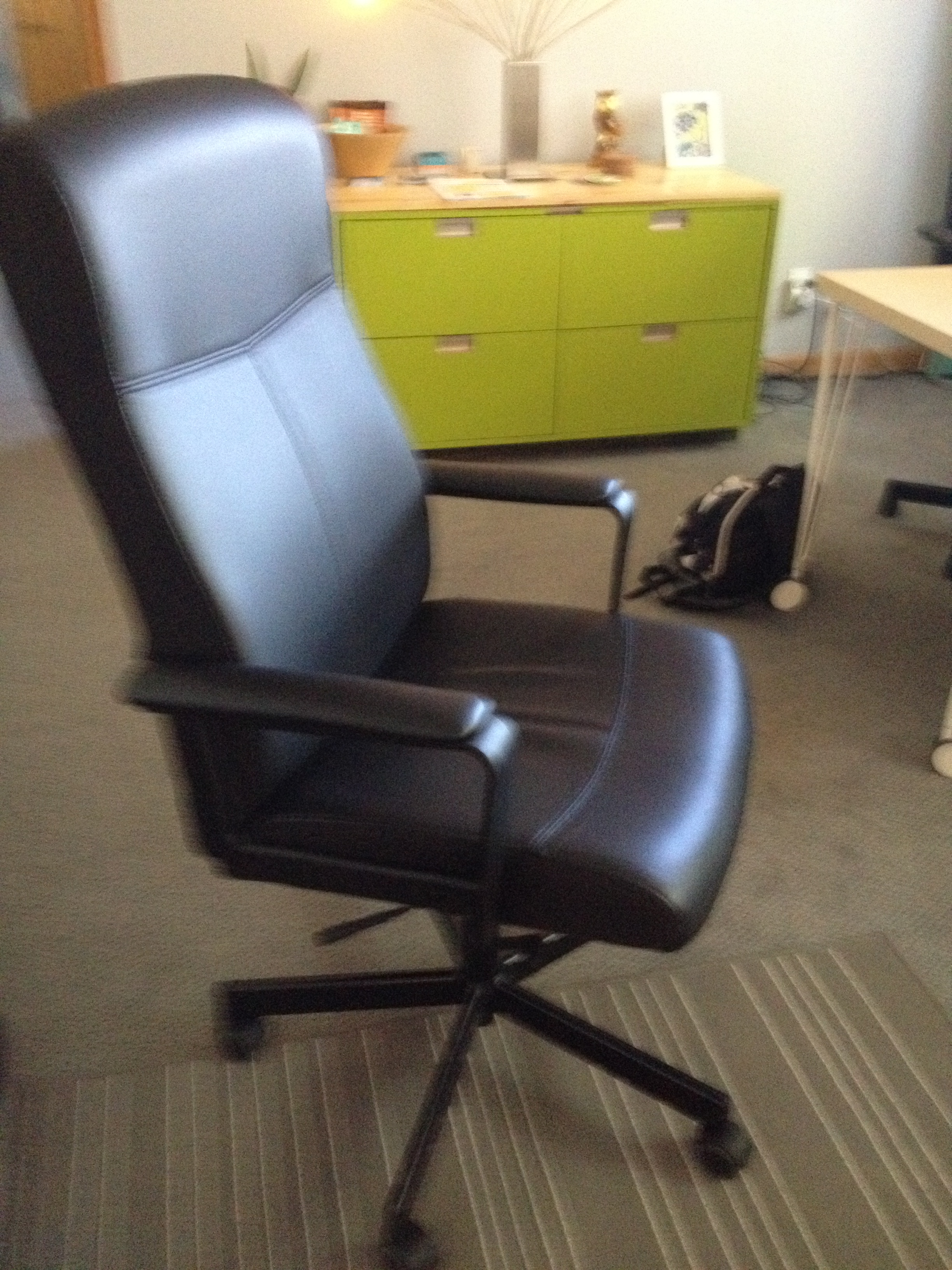 If you need larger desks with storage, these are solid though they take FOR. FUCKING. EVER to assemble.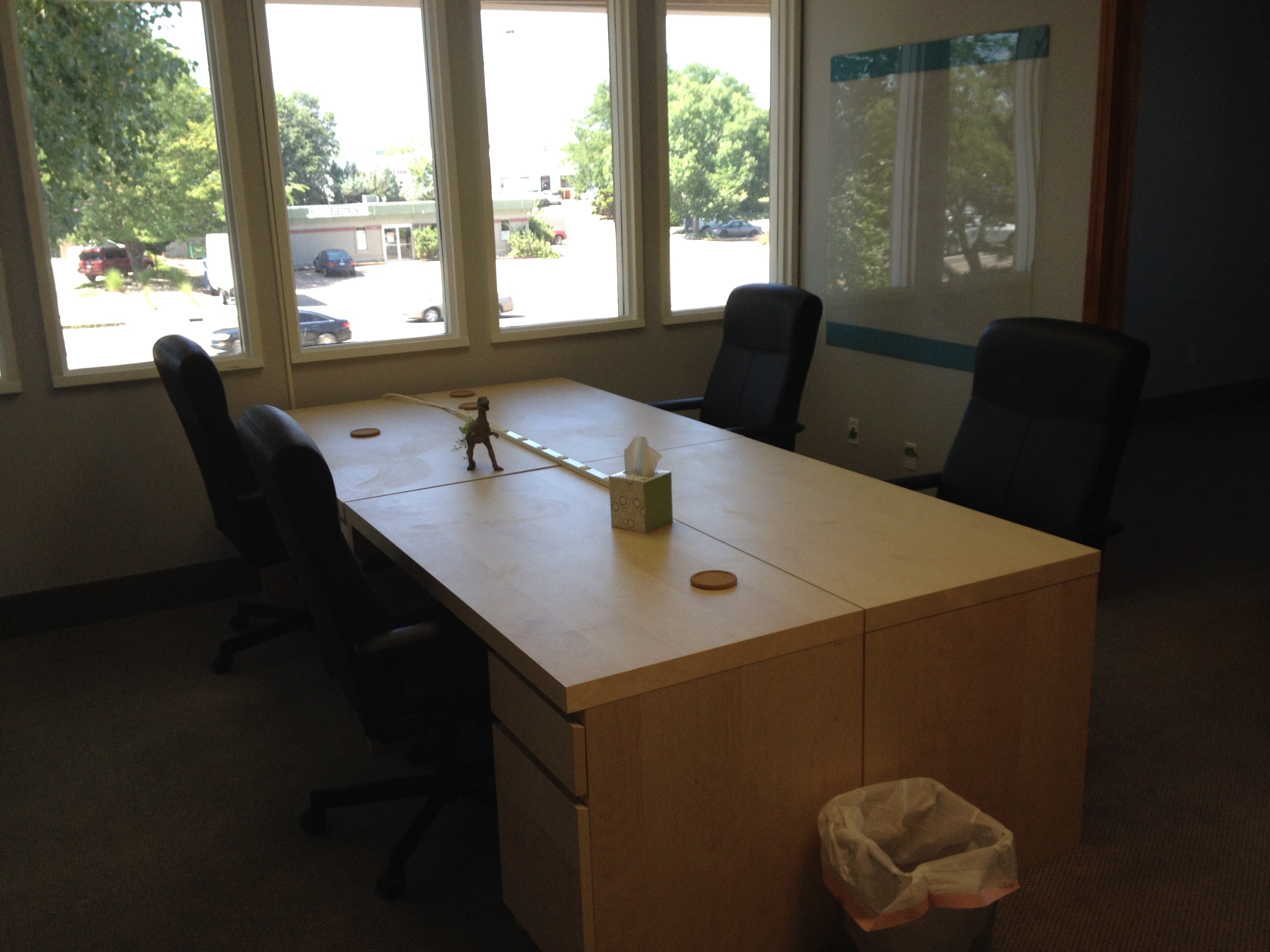 Assign your most OCD member the joy of this task. $159.99 each.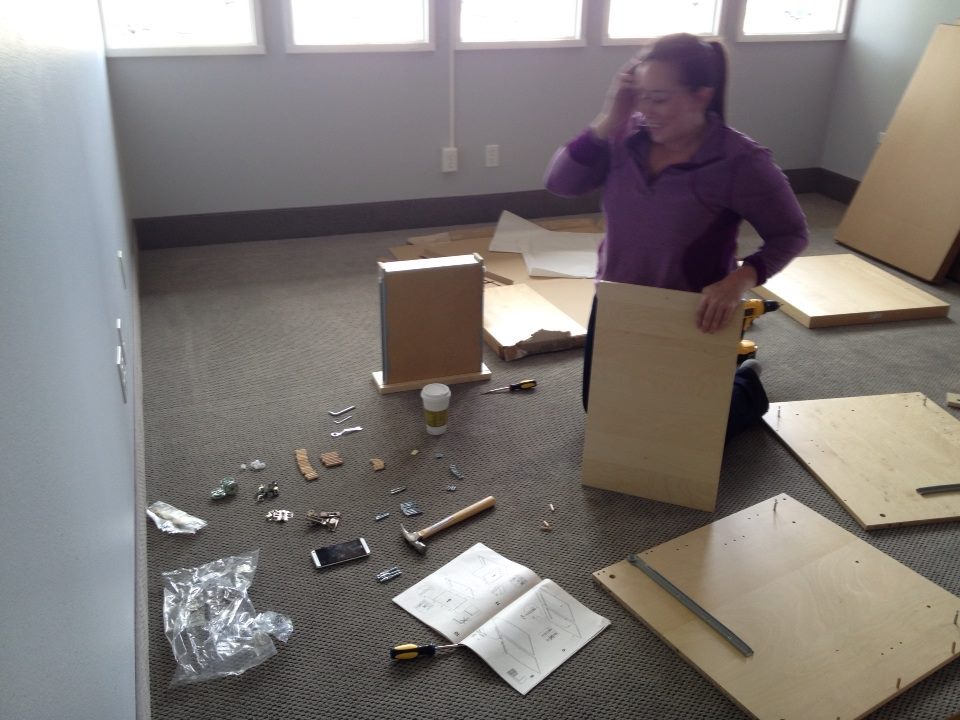 For softer seating, we enjoy a sofa at each of our locations. Cohere sports a fancier version of this, which was our most expensive purchase in 2010 at $299. Cothere has its cute little sister below which I picked up at a thrift store for $80. Yes, that's brown velour and a lobster pillow.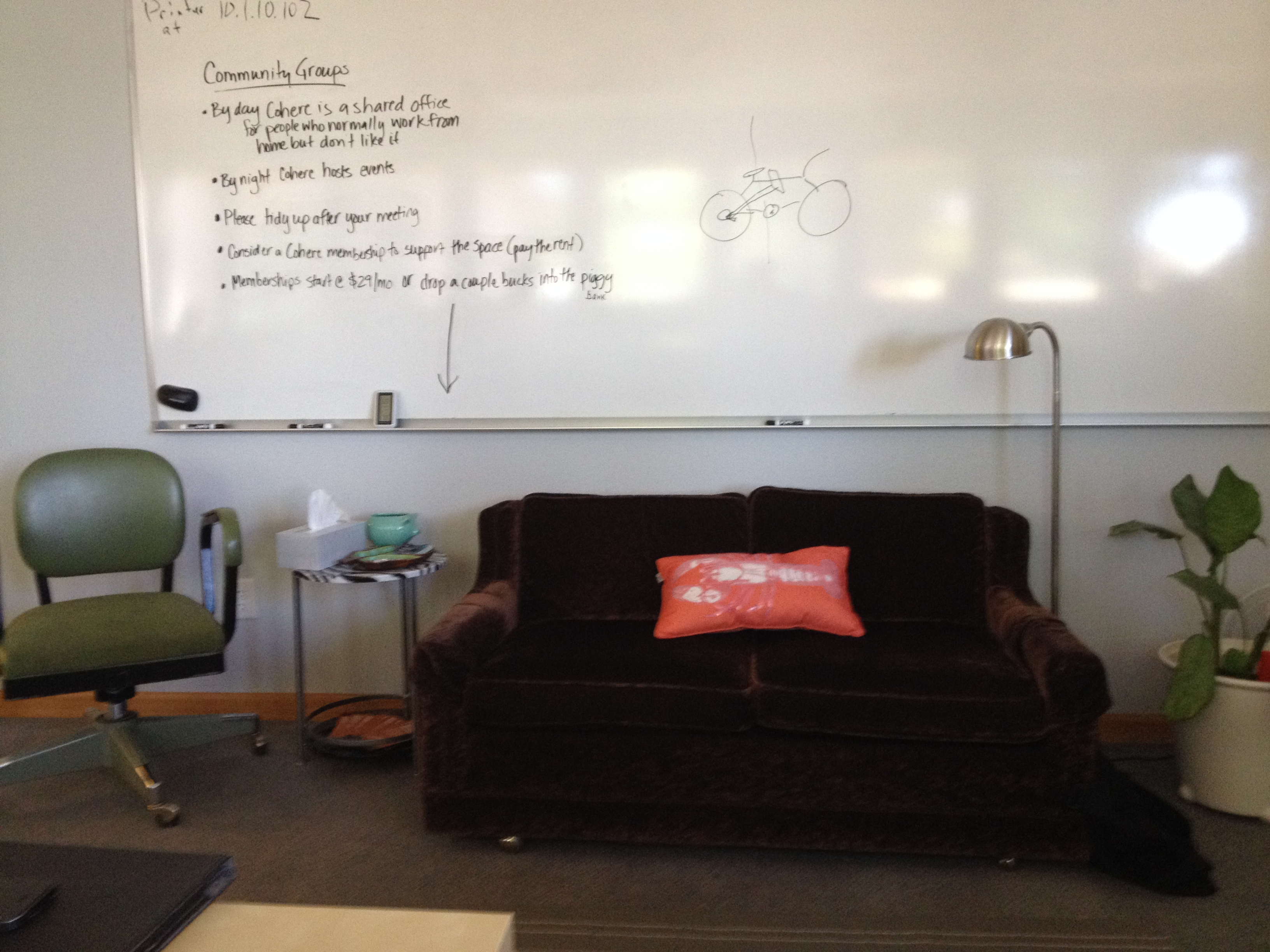 Cothere's itty conference room has this sturdy IKEA table. With the legs the whole thing costs $79.00. The chairs are craigslist finds, brand new in some guy's basement for $15 each. In the background you'll see our big Apple TV ready flat screen for presentations and impromptu dance parties. It's on wheels. Always put your tv on wheels.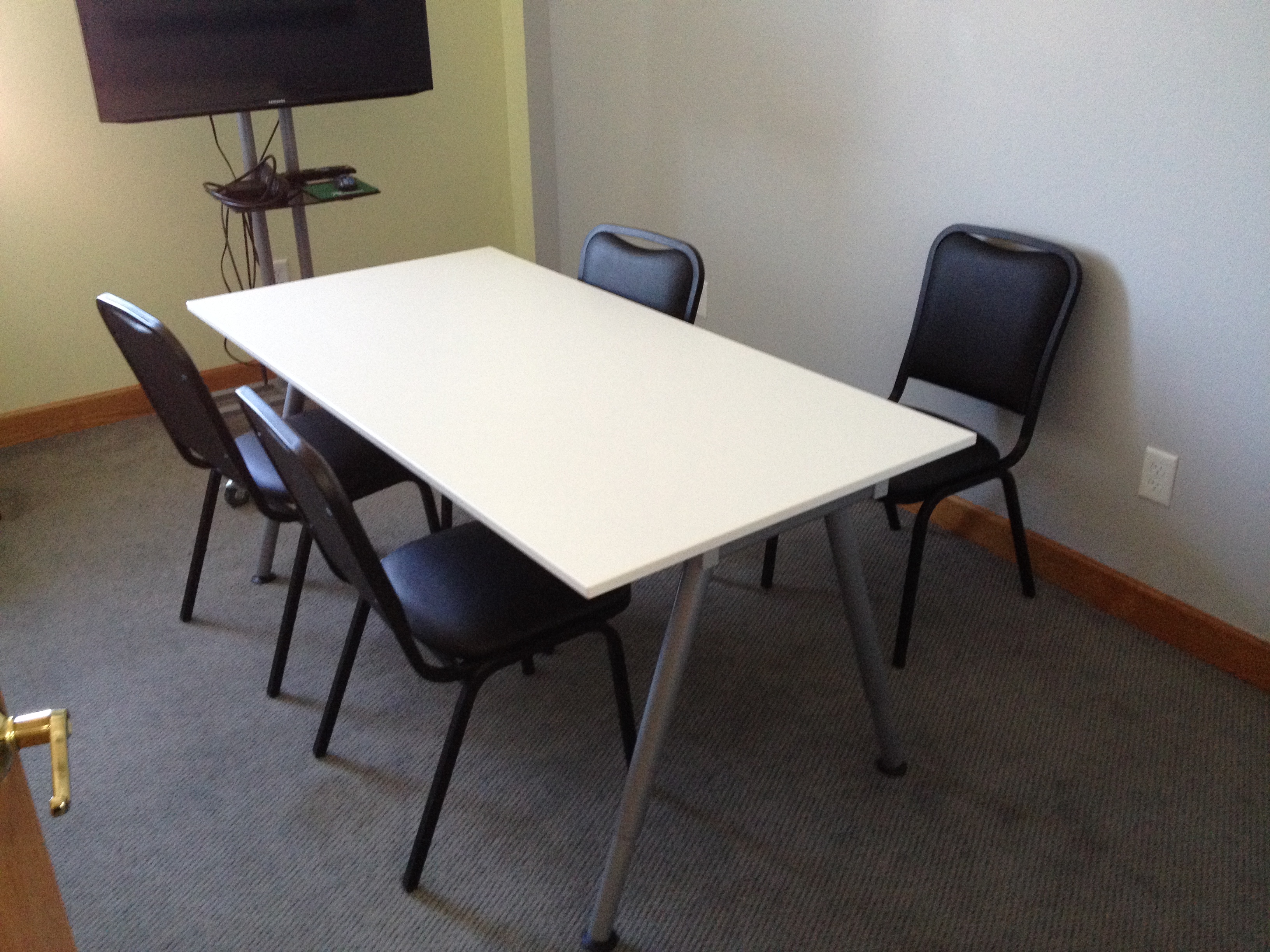 The beauty below came out of a garage sale for $25. I sanded, primed, then painted it my signature turquoise with a dark grey racing strip. Black spray paint on the legs took this table from scrappy to fabulous!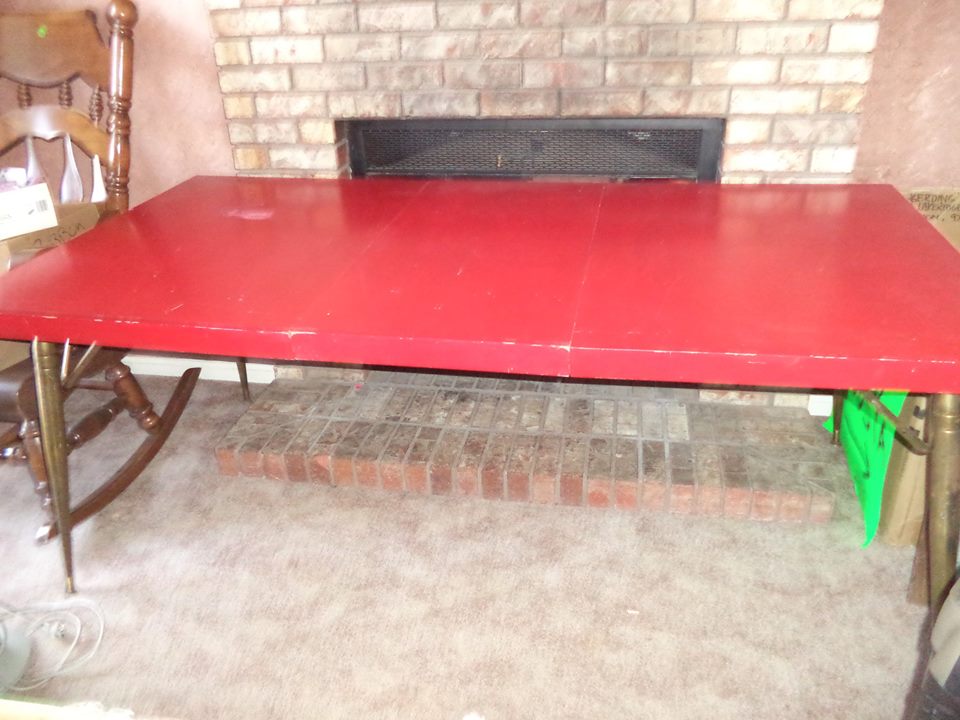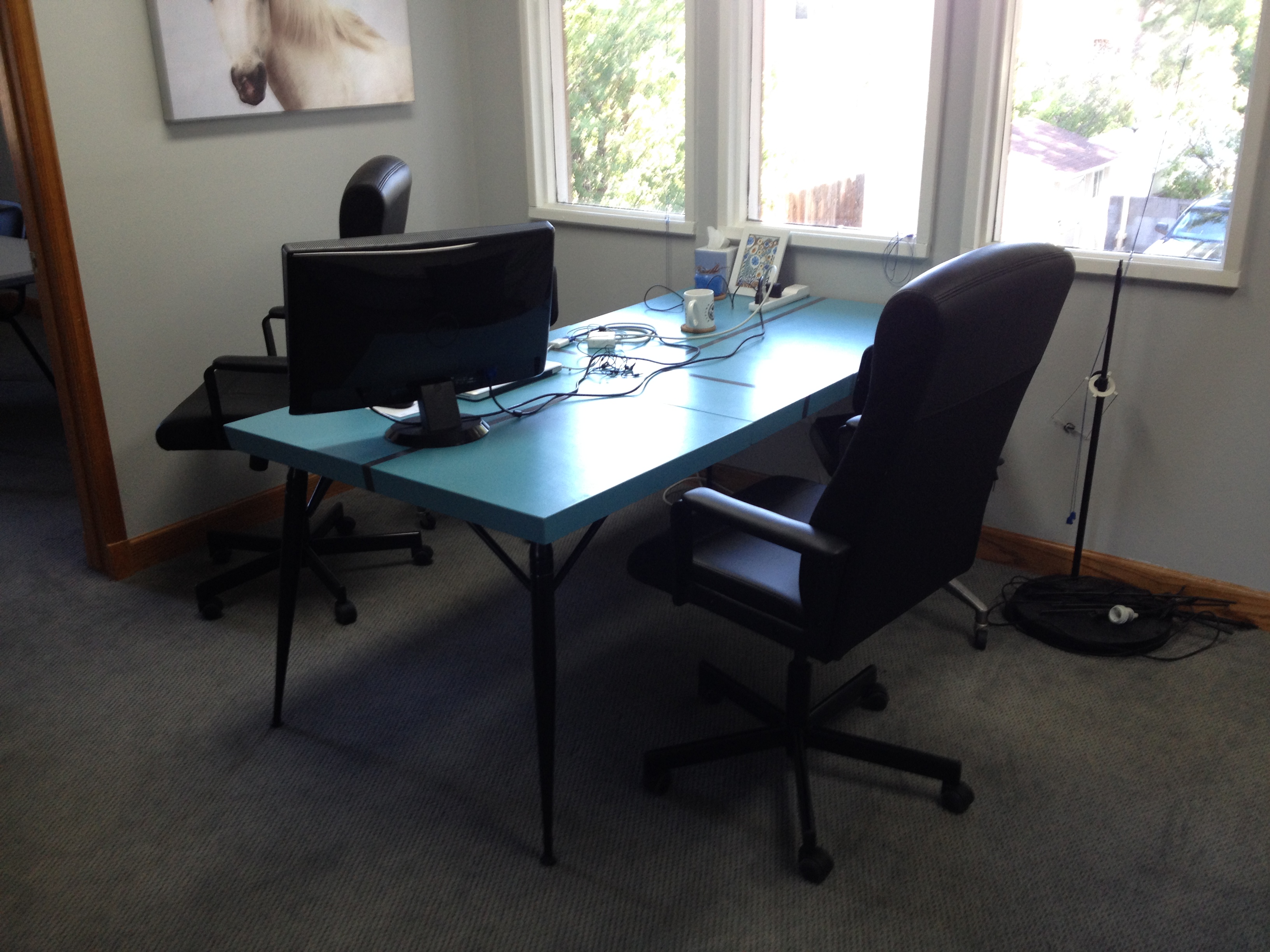 This mid-century laminate table came from an estate sale for $75. I got the chairs reupholstered and re-studded for $175. The zebra print is an IKEA bargain at $39.99 for how large it is.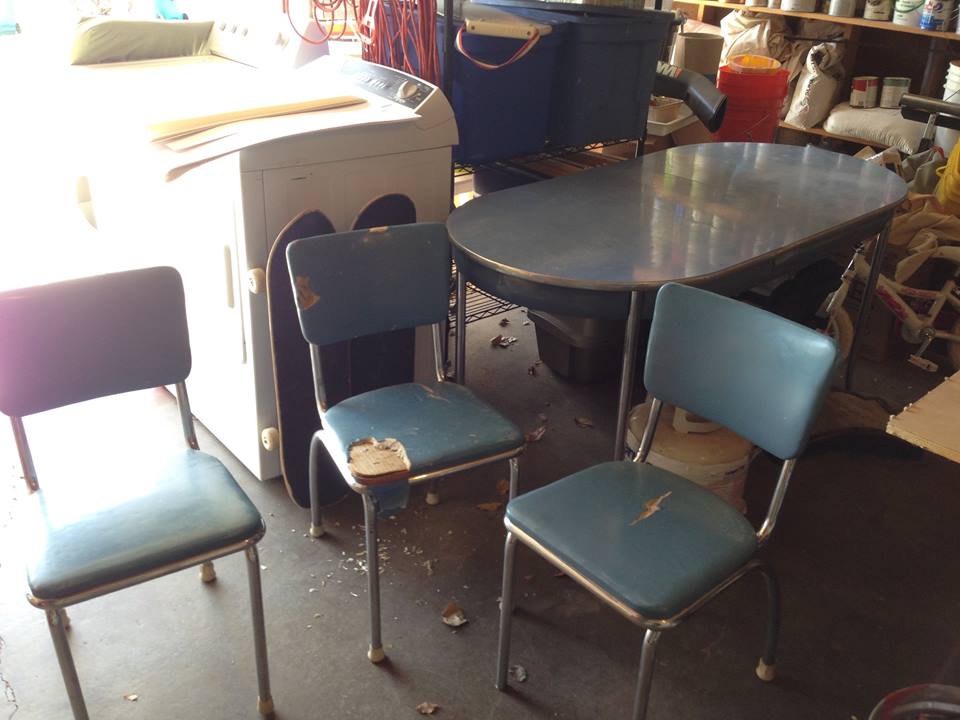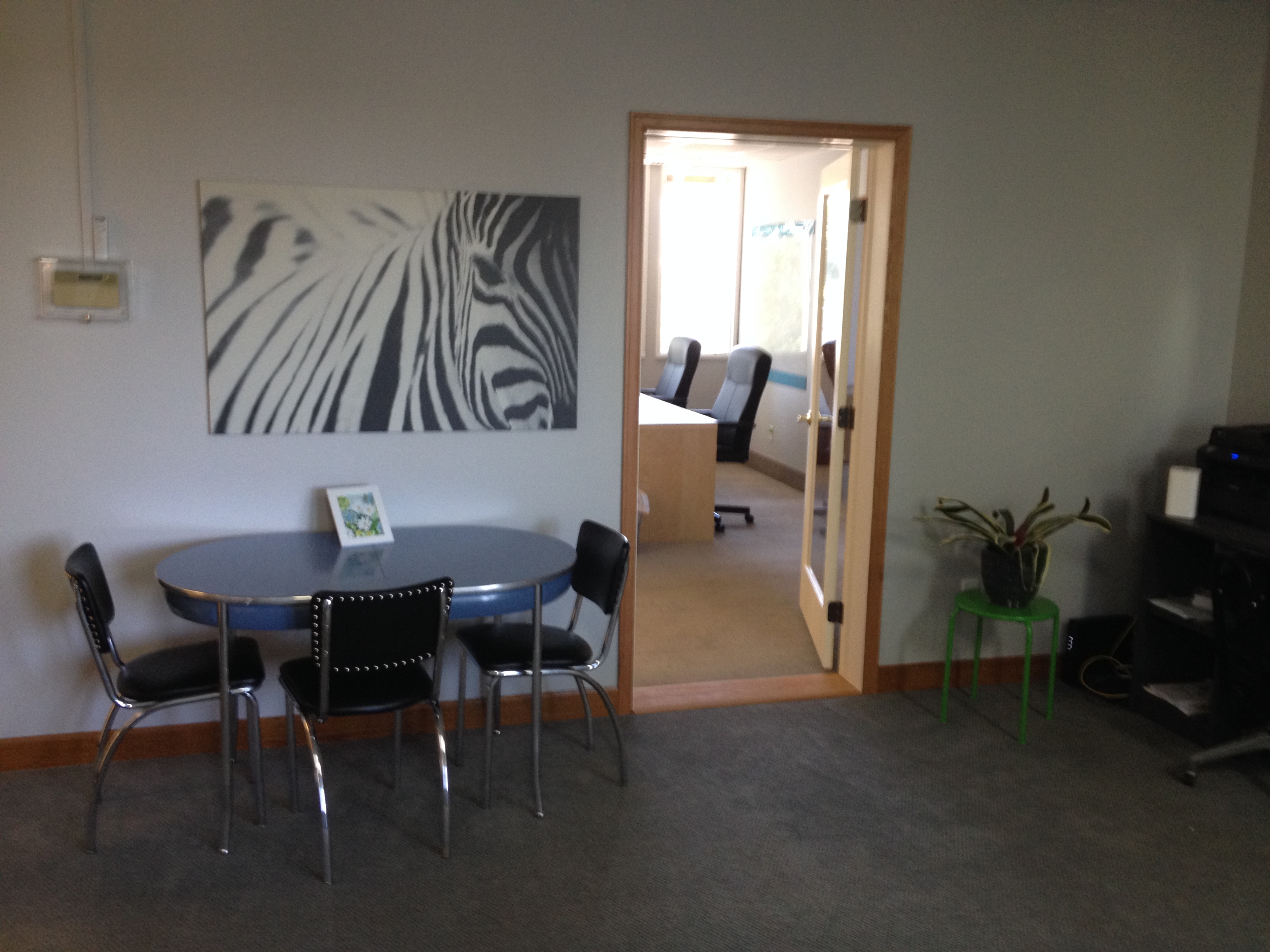 We want to see your clever coworking furniture finds. Please share your photos or links in the comments!