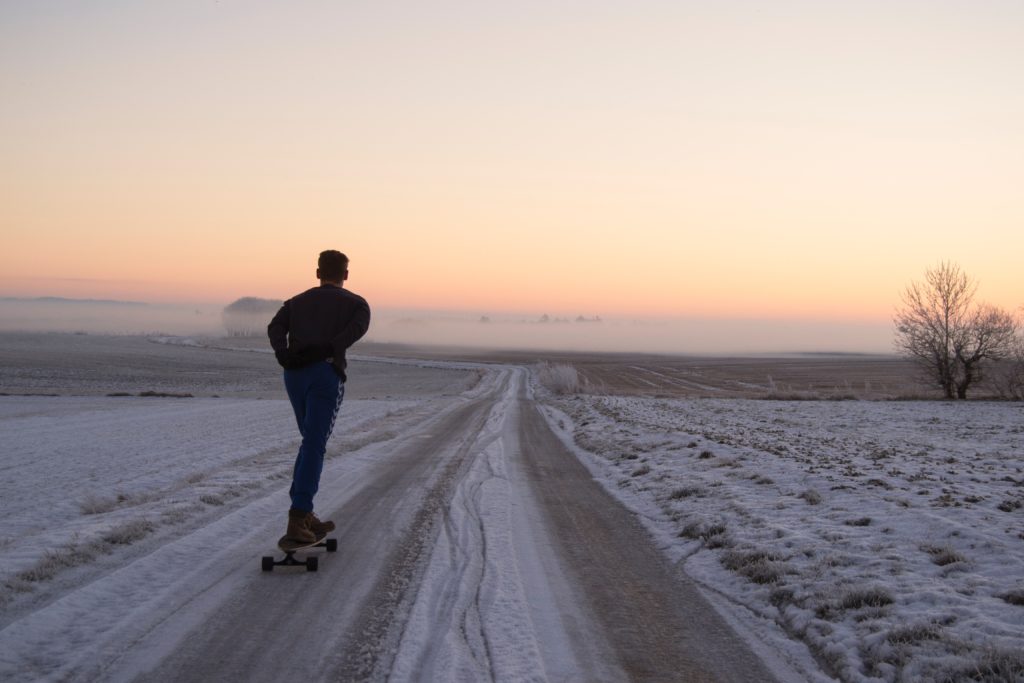 As a remote worker, it is essential that you find some time to get away from your desk and spend some time with friends, family, and fun.
Remote working and freelancing have several advantages over a traditional office environment. One of the most commonly hyped advantages of remote working is the ability of the remote worker to choose their own hours. While you might think that this would lead to fewer overall work hours, the reality is that without a clear separation of work time and leisure time it actually becomes easier to allow ourselves to be overtaken by our projects, which can lead to reduced productivity, health problems, and a great deal of extra stress.
I know it can be difficult to muster up the energy to get moving this time of year. It's cold, it's dark, and the time for holiday songs is long past. Fortunately, remote workers in Fort Collins have an abundance of options for fun and social activities to participate in throughout the year.
Yes, even in the dark of winter.
Here are a few of the free, fun activities offered in Fort Collins during the winter:
The First Friday Art Walk, which starts at 6 PM and continues until 9 PM on the first Friday of each month, is a monthly celebration of creativity and community held in Old Town Fort Collins. Both the Museum of Art Fort Collins and the Global Village Museum offer free admission during the art walk, and several other Fort Collins businesses join in the fun by offering not only great art to view but also creative activities to engage in. Depending on the week, participants may create pottery, get discounts on drinks for drawing, or see t-shirts being printed.
On the third Friday of each month, a dozen of Old Town's businesses stay open late to showcase food and flavor. Take the time to learn about tea at Happy Luckys Teahouse or Ku-Cha House of Tea, get some great grilling advice from the experts at Ace Hardware, or savor some of the sweet options from Kilwins Chocolates and Ice Cream or Nuance Chocolate. This unique culinary experience will delight foodies with the opportunity to sample new flavors and educate themselves about food.
The Poudre River Public Library district hosts a large number of classes and talks about all sorts of subjects. With talks and classes that have focuses that range from analyzing books and literature to practical skills such as bookkeeping, cooking, and genealogy. Check out a list of upcoming events here at the Poudre River Public Library.
There are plenty of free spots to strap on your skates and take a whirl around the ice. The largest outdoor rink in town is The Pond at Foothills Mall. While skating at The Pond is free, they do charge a fee for skate rentals if you don't have your own.
Right in the middle of Old Town is the Old Town Square Skating Rink, which was purchased by the city in 2016. The skating surface is synthetic, so you can skate here even on warmer winter days without fear of the ice melting out from under you.
If you prefer a more natural surface, City Park is your destination. Every winter a section of Sheldon Lake is tested for thickness and groomed for skating. While the skating here is free, participants are cautioned to keep an eye on the posted signs to ensure that the ice they are on is safe.
Most people tend to think of visiting Farmer's Markets as a warm-weather activity, after all, who wants to pick through icy carrots and frozen potatoes when it's cold out. The city of Fort Collins, however, is not about to let a little thing like winter get in the way of selling fresh vegetables!  The Winter's Farmers is held at the Opera Galleria and hosts vendors and live musicians on select Saturdays from 9 am to 1 pm.
Colorado is known for its high population of fantastic craft breweries and Fort Collins has the highest number of microbreweries in the state at twenty. Several of the breweries in town host free brewery tours where you can learn about beer making and sample new beers. New Belgium offers 90-minute tours starting at 11:30 each day, Fort Collins Brewery offers free tours from noon to 5 pm Thursdays through Sundays, and Odell Brewing Co. has several tours each day, although they do state that it is best to make reservations online the night before your tour.
There are many other things to do in Fort Collins to keep you entertained in addition to the regular events that are listed here. Meetups, like Universal Remote– a group specifically designed for remote workers and freelancers, are a great way to get to know like-minded people.
The best free tour in Old Town is a tour of Cohere Coworking! Sign up for the tour here, we would love to meet you!