Finding a Tribe
Want to be involved in something outside of the norm in your everyday life? We host many diverse groups at Cohere Coworking for that extra push to be a part of a community of your own. These Meetup groups consist of volunteering, connections or just learning how to become your own bad-ass self in Fort Collins.
She Leads: Coherian Chrysta Bairre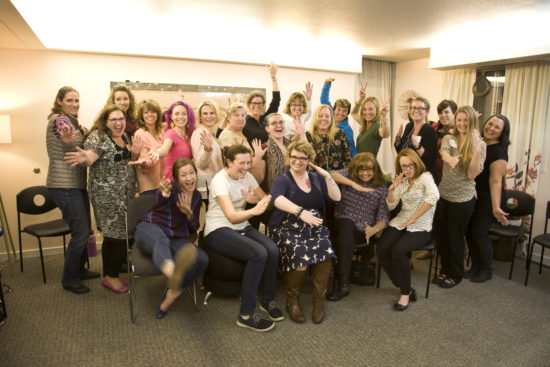 Join She Leads to have fun, increase your influence, and make a bigger impact! She Leads is not your average networking group. We support each other to grow personally and professionally through friendship, education, and fun!We're a community of professional women in Northern Colorado. We educate and support professional women to do work they love, increase their income, and find happiness in and out of the office.
At She Leads we ask who you are instead of, "so… what do you do?" Join us for introvert-friendly networking! (The extroverts show up anyway!)
Members: 489

Accepting new members: Yes
Art of Feminine Presence: Coherian Chrysta Bairre
The Art of Feminine Presence is a series of practices, meditations, and practical exercises that teach women to be present and engaged in your body so you can be seen and heard in the way you want, earning the respect and recognition you desire in work and life.
It is perfect for women who:
Want to be noticed in a bigger way through their work

Are afraid of putting themselves out there, even though they want so much more from life

Want to increase their income through their business or career

Want to improve their work-life balance

Want to stop people from draining their energy
Classes are held Monday nights from 6p – 8p. Each class may have up to 6 women. As the classes are offered in a series, interested parties need to contact Chrysta for details on the next class series as there is no joining mid-series. For more information: http://www.liveandlovework.com/art-of-feminine-presence/
Code for Fort Collins: David Hayes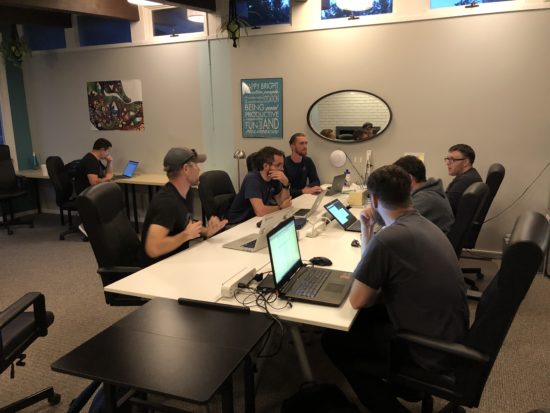 Code for Fort Collins is a volunteer organization who develops technology-driven solutions to challenges faced by charities, government agencies, and other groups within the city. We are community members who want to have a positive impact on Fort Collins. By finding problems, refining solutions, and building them out, we grow professionally and learn new technical skills.
We're always looking for new projects. Please let us know if you've got an idea. You can email or show up for a meeting. We also need lots of non-code volunteers! Most directly, we're seeking people to build awareness of us in the community (to find new projects, and get more volunteers).
Bold Betties: Heather Gossel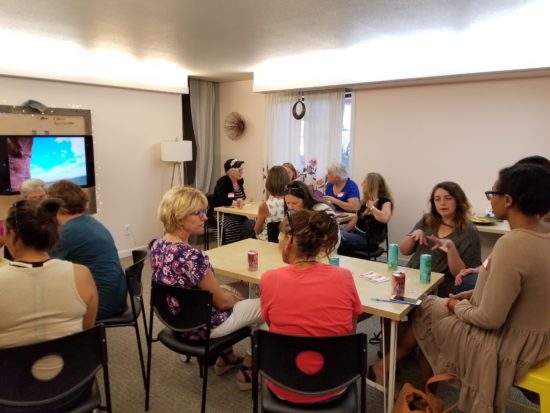 Are you passionate about experiences and trying new things? Are you longing to try a new outdoor activity or go on an adventure but reluctant to do so because of cost and/or lack of experience? Do you wish you could camp or backpack with girlfriends but don't really know how to pitch a tent or start a fire? Then this is the group for you! If you are afraid to break a nail, or are an extreme and accomplished outdoors woman, this group probably won't interest you. This group is focused on female bonding, being outdoors and active, and trying new things. As much as we love men and children, this group is really for adult women craving activity, fun and confidence-building experiences, adventure and "me time." Bold Betties are adult women of all ages and come from all walks of life. We have Betties ranging from 18 to 82 years old and we would love for you to JOIN THE MOVEMENT!
Fort Collins Coders: Nick VanMeter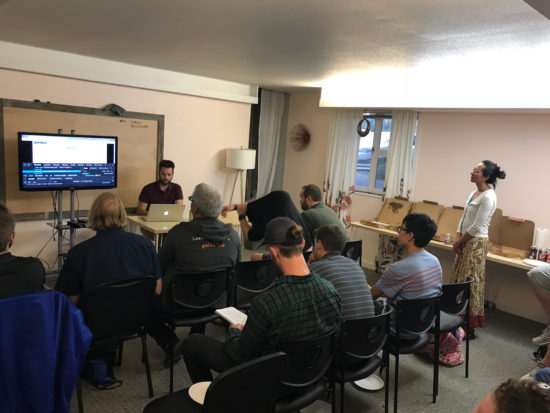 Fort Collins Coders is a Meetup aimed at bringing together local developers from all backgrounds and skill levels to share learnings, discuss, and hack in a friendly environment. Topics include but are not limited to the following:
JavaScript

Web application development

Node.js

Open source libraries, frameworks and tools

UI development

Cloud computing

Performance optimization and scalability

Open source development and building communities

Testing
Please let us know if you are interested in speaking or have topic ideas. We are always interested in learning from others (whether it be about a pet project, discoveries, or learnings from a colossal blunder).
Data Science: Scott Stoltzman
We are Data Scientists in Fort Collins doing incredible data science things: making graph models of symptoms and human disease, extracting insight from huge amounts of data in real time, and building tools to make this whole process easier. We founded this Meetup as a forum to showcase that work. We welcome both people working in the field as well as people interested in learning more.
Members: 433

Accepting New Members: Yes
Please reach out to these groups directly if you are interested in joining. If you are interested in hosting a Meetup in Fort Collins of your own at Cohere Coworking fill out the form and we will help find you a space!