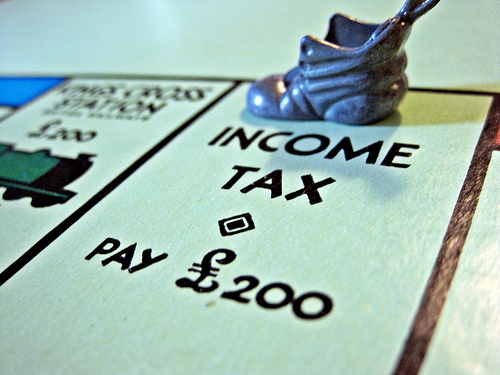 There are only 47 days until the federal income tax deadline. 
If a pile of 1099's (rather than a single W2) landed on your doorstep last month, you might be a freelancer. Tax season is a stressful time for any working American, but for freelancers and business owners, it breeds a particular brand of terror.There are lots of different rules when you work for yourself, including lots of potential deduction and penalties.
If, like many of us, you've been trying to ignore the shoe box full of crumpled receipts you call an expense file, the idea of getting it all organized in the next month might seem impossible. But it's not. Here are the three biggest things you need to know about filing income taxes:
1. Get an early start (you kind of already miffed this, so get started today).
2. There are tons of deductions no one knows about.
3. Hiring a professional who knows where to find them is totally worth the expense.
Now here are some stellar resources to help you achieve the above, retain your sanity, and pay as little as possible.
The Finance of Freelancing: Tax Tips for Confused Contractors: includes lots of hints about what forms you'll need and deductions you might not have realized.
Tips, Tricks, and Tools from the Freelancers' Union: a no-nonsense guide to what you need to know and do, including a helpful glossary of terms common to entrepreneurs and no one else.
4 Ways to Lower Your Tax Load: It might be too late to implement some of these for 2012 filings, but it's never too soon to think about next year.
How to Choose a Tax Preparer: Straight from the IRS' mouth. Also, feel free to ask one or more of your fellow coworkers for a recommendation  Many of Cohere's members have been freelancing for years, and can tell you who's a lifesaver and who to avoid.
Image via Images_of_Money/Flickr