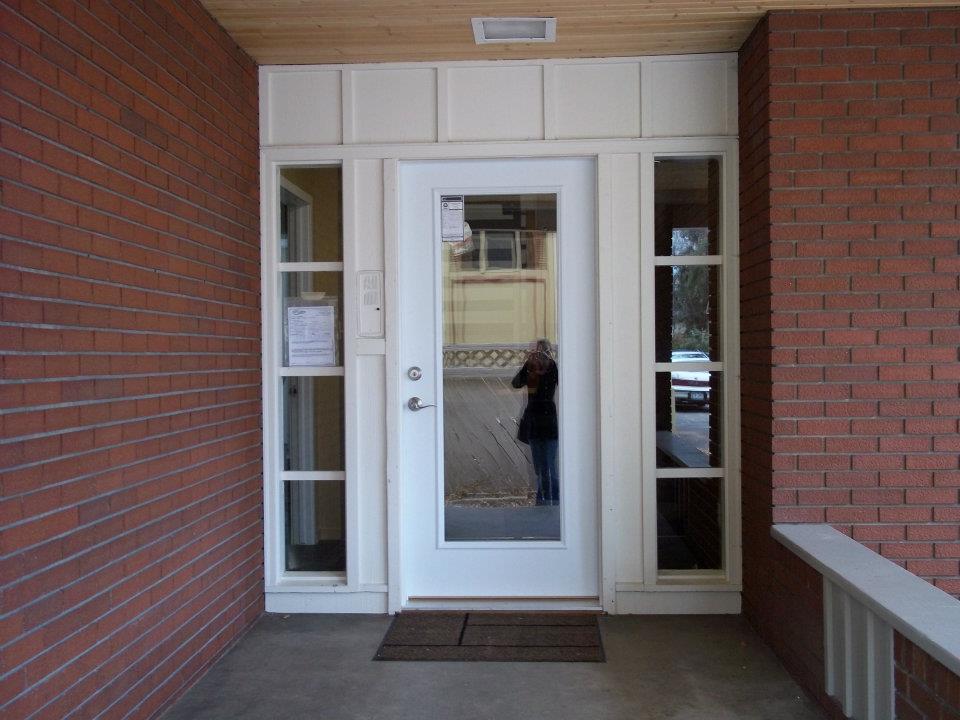 That's right folks, in case you haven't heard by now, COHERE IS MOVING!
Our new home is located at 418 South Howes Street, a scant 8 blocks from our current location. Cohere 2.0 will officially open its doors to the laptop-working public on 2/1/2012, but current members and first timers will have access before that time.
Below are more pertinent details of what I hope will be a smooth transition to our new home. If you have any questions or concerns about this change, please contact Hannah or Angel. And PLEASE mark the below dates on your calendar–I don't want anyone showing up to the cold, empty, Jefferson St. location next Monday, wondering what happened to their coworking space.
The Essential Details (for skimmers)
Cohere will be closed from 1/20-1/23 for the move and reopening at 9am on Tuesday, 1/24 at our new location. 418 South Howes Street. From Howes, walk along the south side of the building until you see the door with 2 small steps (above). Head to the top floor. Free coworking from 1/24-1/27 for first timers.
The Complete Details
In prep for the move, Cohere will be completely CLOSED for just 2 days to members and the public on:
Friday, January 20th
Monday, January 23rd
If you volunteered to help with the move (you are awesome). Please show up at Old Cohere around 10 am on Saturday, January 21st. There will be a variety of different tasks, and not all will include heavy lifting. Pizza and beer will be provided.
Cohere will reopen at our new location, 418 South Howes Street on Tuesday, January 24th. We'll have an electronic key pad at the new location too but your code may change so please watch your email in the coming weeks for what code to use to access the space.
Mail Service: will still be available at new Cohere to ACTIVE members only and you should have changed your address effective January 13th (If you didn't, please do so ASAP!) An active member is someone who uses at least 50% of their coworking days each month.
Conference Room Reservations: you'll reserve the NEW conference room exactly as you do now just realize that your meetings will be at NEW Cohere starting Tuesday, January 24th. There will be no operations at Old Cohere as of Friday, January 20th.
To see juicy pics of the new space check out our Facebook group page!