For this month's Cohere coworking member profile, we're talking with Chicago native Robert Mendoza about music, hobbies and Fort Collins' best coworking space.
Robert Mendoza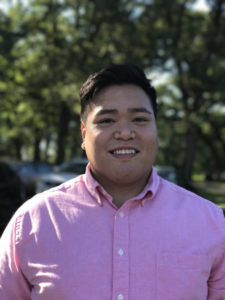 Ronald moved to Fort Collins from Chicago last summer and joined our coworking community about a month ago. He recently left Salesforce to join Original Shift, a smaller Salesforce consulting company.
"I spent most of my life—except for six months in San Francisco—in Chicago. So I'm pretty much a Chicago boy."
Almost every move is a mixed bag of embracing new opportunities and realizing things you might have taken for granted are now out of reach.
Fort Collins vs. Chicago
"I'm glad to not see overcast skies every day and the snow sticking around all the time. Traffic here is not that bad because I'm used to Chicago by comparison.
"Fort Collins isn't as diverse in terms of food. It's harder to find Asian ingredients. There are some little Asian markets here to find those things, but we have to go down to Denver to find an H Mart or a Pacific Asian Market. I'm Filipino and there's barely any Filipinos here but supposedly they're opening a Filipino restaurant soon on Laurel or something."
What brought you to Cohere?
"I've been working remote ever since I moved here and that kind of took a toll on me because I was spending almost 90 percent of the week at home. I was getting cabin fever. … So I thought about coworking spaces and this is the one I found. I'm super close to here so I usually do a couple of half days a week if I can.
"My main reasoning was I just wanted to talk to people because I'm a pretty social person. I really don't know anyone in Fort Collins, so coming here I've gotten to start to get to know some people. Monday [of last week] was my first day at my new job, so I think once I settle down in that role I have to refocus on that."
Hobbies
"I like to play guitar, both acoustic and electric. I play a lot of genres but if I'm playing with a band it's usually alternative stuff like Radiohead or Muse or Weezer, even Black Keys-type stuff."
"In my lifetime I've played more acoustic than electric but more recently I've been trying to practice more electric."
Ronald just got a Fender Stratocaster and just thinking about that makes me want to play guitar for like three hours. Just because I'm on a 90s alternative kick:
"My wife and I both play competitive volleyball. I've played since college, she's played since high school. We were pretty involved in the competitive volleyball scene for a while. …
"We've been wanting to join a league but it's been hard because you need to have a team."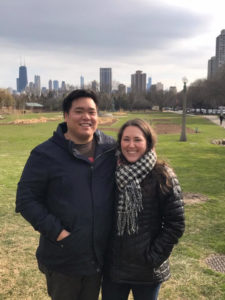 What makes Cohere unique?
"I think what makes this coworking space unique is the different ranges of ages and people and the different types of work that everybody does. It's pretty interesting. Everybody is pretty friendly.
"Usually, I'm pretty busy when I come which is my fault because I've been trying to wrap up my old role and settle down to my new job."
Original Shift
"I work with a startup company that does Salesforce consulting, specifically with clients that need sales software built for them. What I do is work with their businesses to figure out what their requirements are. Then I go ahead and design and build or have one of my consultants build out that solution for them. That's what I do at a high level.
"I like being part of a good team with people that I know and I'm friends with, but obviously, it's also remote so it's a little harder. Just being at home and talking to them on my computer or whatever can help my sanity."
Ronald likes working with small- to midsize businesses, which are more adaptable than large enterprises.
"Clients either transform their business in order to fit the product or customize the product, but the former tends to be less challenging and there's more support available."
Favorite movie
Music
"Alabama Shakes is probably my favorite band in more recent years."
*Honorable mention: Lumineers (at least their early stuff).
John Garvey is a Cohere member, marketing copywriter, storyteller and writing coach. Read his blog The Garvington Post for business communication and writing tips (and the occasional rant). Also stay posted for John's GoFundMe campaign to acquire The Pepsi Center and turn it into the world's largest ball pit.