It can be hard to find just the right meeting room or conference space in Fort Collins. If you add Old Town or "free" to the mix, it gets even harder. Whether you're planning a free meetup group or need a place to host a board meeting or company retreat, Cohere has you covered. Check out our affordable and sometimes free meeting spaces in Old Town Fort Collins.
Conference Room (ConferEssence Room)
We designed this space to banish the bland and bring a little softness to the cold hard meeting rooms around town. By using a softer color and goddess-inspired accessories, you can bring your group or team into this refreshing conference room and not feel too corporate.
Stats: Seats 12 around a large table or 20 in a circle or horseshoe configuration.
Includes:
Wifi
Whiteboard
Projector
Smart TV flatscreen with apple tv or hdmi port
4 tables on wheels
up to 20 stacking chairs
window
restroom is adjacent in hallway
$20/hour* or $120/day
Find a time to host your meeting on our Cohere Conference Room calendar at the bottom of this page.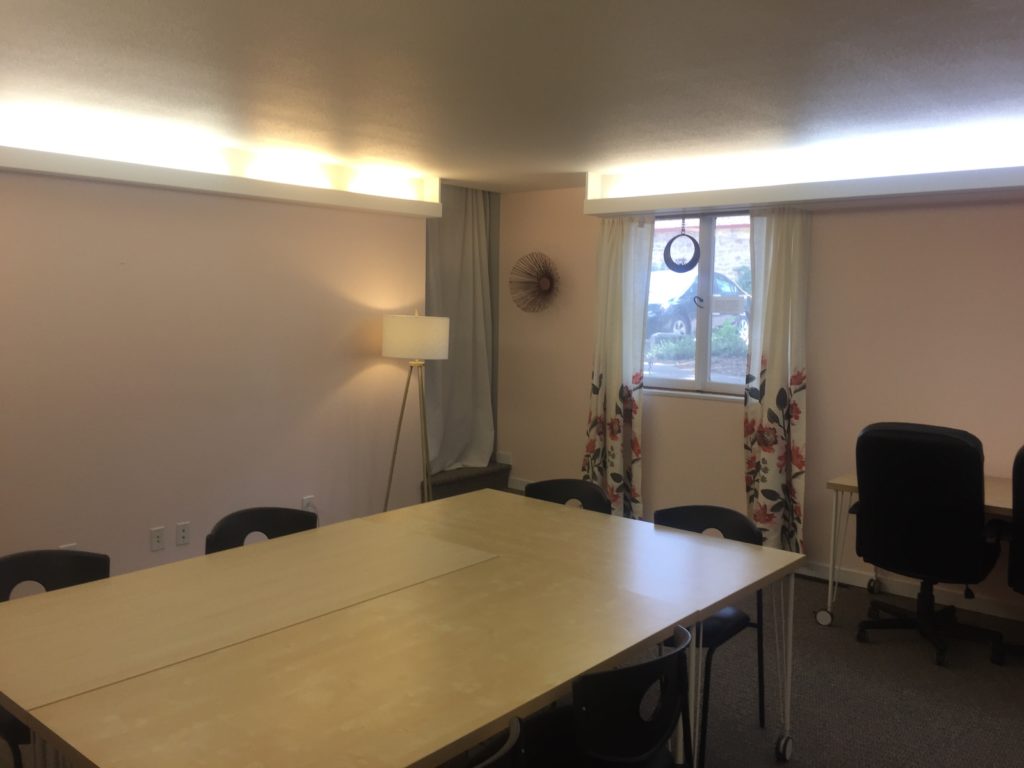 Workspace
If a meetup group needs free space to work and can give us some word of mouth, we offer our coworking area to their groups for free on weekends.
Stats: seats 9 at desks and 2 at standing desks for a total of 11 people.
Includes:
Wifi
natural light
restrooms
kitchen/coffee
$40/hour* or $180/day
We donate space to meetup groups on a case by case basis so email Angel here to inquire.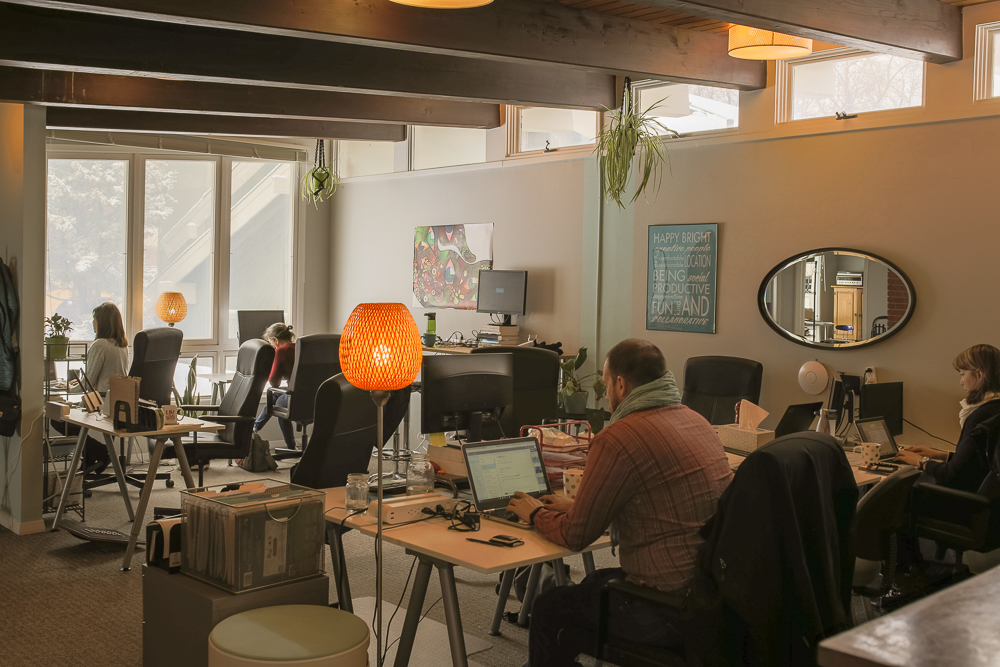 Small Meeting Room
Sometimes you just need to meet a client or two and wish you didn't have to do that at the coffee shop. Our small conference room is perfect for freelancers and entrepreneurs who want to host meetings in a professional setting.
Stats: 4-5 around a rectangular table with comfy chairs
Includes:
Wifi
whiteboard
window
restroom is adjacent in hallway
$15/hour* or $90/day
coffee for you and your guests
Find a time to host your meeting on our Small Meeting Room calendar at the bottom of this page.