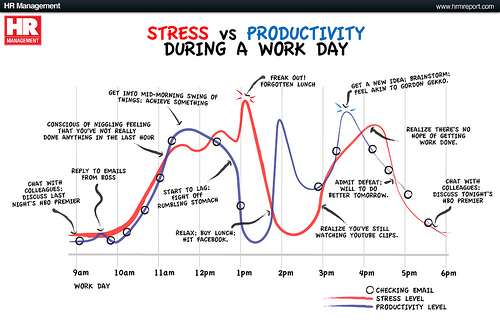 Running a coworking space is no easy task. Mostly because it's about way more than running a space.
If Cohere was a just a place for people to come use power and wifi for a couple of hours a day, I could literally set it and forget it, infomercial style. But it's not.
It's a community that's constantly changing. One month we grow, another we shrink. Members change, needs change, desires change. Meanwhile, community curators are just trying to stay out in front, making things easy but always providing opportunities for members to take things to the next level, collaboratively speaking.
On the other hand, a coworking space is also a business, with overhead to track, revenue to collect, and lots of data to gather, analyze and synthesize. Both personalities of a space affect the other, limiting or revealing possibilities in different ways.
For a while some coworking spaces can make it all happen with a lot of sticky notes or a spreadsheet, but at some point those systems fail and it's time to look for something better. And while we're busy tracking attendance or sending invoices, community-building tactics often suffer.
You might find it surprising, but there are software systems out their built specifically for the coworking movement. Rather than trying to bend and shape Intuit or some other program to meet all the needs of a dynamic coworking space, these management systems come complete with the features you need and none of the 20th century crap you don't. We've been investigating several of these for implementation at Cohere, and I thought that it might be helpful to post details about some of what's available for all the world to see.
One of the first, and arguably most well accepted coworking space management tools. Created by Germany-based Upstream – Agile,  Cobot is a platform that allows coworkers and facilities to automate tasks like membership sales, invoices, attendance tracking, calendars and conference room reservations, repairs and more all with the same software and all online. Already in use by hundreds of spaces around the world. (Find out why Cobot is endorsed by Alex Hillman of Indy Hall…)
How much does it cost? Variety of monthly membership options based on the size of your space, starting at $35. There is no contract to sign and every membership comes with free email/Skype support. Free trial available.
Desktime began as a shared workspace finding-tool, similar to dozens of other online directories that let you search for and book a place to work, whether it's in a coworking space or at an empty desk in an existing office. The Desktime app is an extension of their services, that emerged from the experience of running The Coop in Chicago. The great thing about this tool is that it's a web app, which means nothing to install and access from any mobile device. Use it to invite people to your space, add new members, get to know current members, manage all billing tasks, manage calendars and more, all from the road, the airport, or your backyard.
How much does it cost? Spaces pay 5% of revenue. That's it. Credit card fees are included with no additional monthly costs or hidden fees.
This is another shared workspace-finding service that's been around for a while, and has now branched out into tools for venue owners.   Designed for companies for that just want to fill a few empty rooms, as well as coworking spaces, Liquidspace's mangement platform allows you to create a calendar for your space, complete with images, pricing, and hours; invite your community; and manage the space through real-time booking, controlled access based on member levels, custom coupons to incentivize visitors, and more.
How much does it cost? There are two plans, a Basic offering that is free, and a Premium level that's $99/month.
This is a brand-new tool that came out of TechCrunch Disrupt NY's Hackathon just a few weeks ago. Built by a group of developers who regularly work out of coworking spaces, HackSpaces is a cloud-based platform that can be used to keep track of payments, seats and conference rooms. "The conference room scheduler, for instance, replaces whiteboards currently used by some co-working spaces and allows users to quickly see via a mobile app which rooms are in use or scheduled later in the day," reports TechCrunch. "HackSpaces also provides a messaging tool that can allow co-working members to let each other know when packages arrive or if there are events happening in the space. The messaging tool allows users to communicate with everyone, or to call out individual members with @ mentions. Individual users can get push notifications or text alerts when, for instance, their lunch has arrived at the front desk."
How much does it cost? Unfortunately, this cool-sounding tool is still wet behind the ears, so there's no official website or pricing structure (that we could find, let us know if you've got the inside scoop). But we'll keep you posted.
Image: GDSDigital