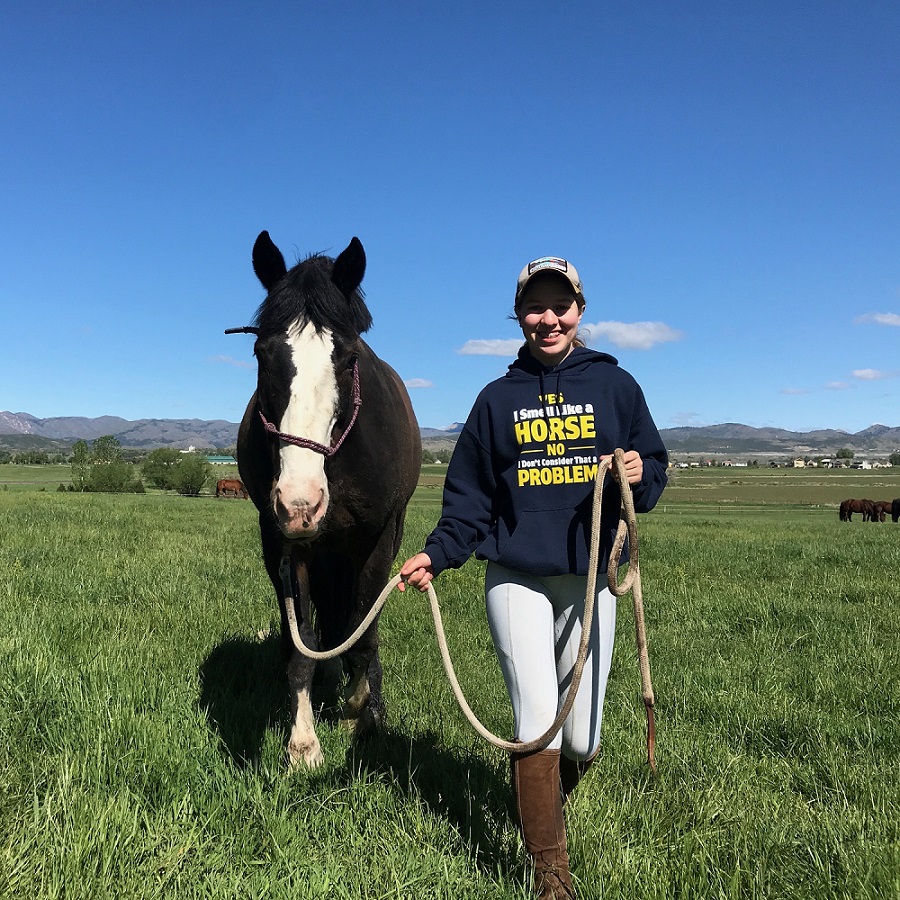 It doesn't ALWAYS involve a horse and the people you meet in your coworking community have every skill, connection, and resource that you need to thrive in pandemic times.
The idea of coworking has become a popular alternative to working from home in the 15 years since Brad Neuberg started the first official "coworking space" in 2005. Based on the concepts of community, openness, collaboration, accessibility, and sustainability, coworking spaces provide a place for freelancers, entrepreneurs, and remote workers to work and grow alongside one another, both professionally and personally.
Coworking communities typically have a very diverse population of workers, often from vastly different career fields and backgrounds. On any given day you could interact with freelancers, scientists, college students, entrepreneurs, or even college professors—depending on which members log on or drop by the space. This variety of perspectives to draw from gives us more options for overcoming obstacles than we would have without our coworking connections.
Do you have worldly problems to solve? Sign up for a tour of Cohere Coworking in picturesque Old Town Fort Collins!
The connections that we make provide many of the prime benefits that we get from being members of the Cohere community. They are direct products of the core values embraced by coworking and it is true for both for members that visit the office regularly and for those who maintain a less physical presence in the space.
Professional Connections
As you might expect, a large number of the connections that we make as part of a coworking community relate directly to our work lives. Whether you are a freelancer looking for a way to connect with your next client, a remote worker trying to solve the next impossible project their boss tossed their way, or literally anyone looking for the next productivity app, one of your coworkers is likely to have the answer.
As a writer, there have been several times when I've been looking for an interviewee or an online resource for an article and Angel or another Coherian have pointed me towards the perfect source. This can save a fair amount of time running down blind alleys. John Garvey -Garvington Creative
Being a part of an accessible and growth-minded community in Fort Collins also provides the benefit of being able to gather inside information about other accessible and growth-minded communities that might bolster your professional skills and standing. Several members of Cohere also participate in She Goes High, a group founded by member Chrysta Bairre, developed to educate and support professional women in their journey to find happiness both in and out of the office.
Other resources Coherians have been introduced to through their memberships have helped them to develop and hone important professional skills such as public speaking, business and personal writing, organizational tips, and marketing techniques.
Looking for the comfort of an office, without the long term commitment? Rent one of our private office spaces

by the week

or by the hour.
Personal Growth
Collaboration might seem like a challenging objective for a coworking space where most everyone in the space is working on very different projects under varying circumstances. When it comes to collaborative events, our members have the most to say about our Cotivation sessions—small groups of members who connect weekly to support one another in setting and achieving personal and professional goals.
Cotivation has been helpful for me to see others go through the goal-setting process rather than just being in my own bubble. It has also helped me stay connected during COVID! -Stephanie Willhide
These goal-oriented sessions, currently led by member Gina Hooten, focus not only on those professional objectives that are important to us but also our personal aspirations as well. Participants state their individual goals the group, then suggest ideas and resources to help other members meet their stated goals.
These collaborative sessions are so beneficial in large part because they embrace the core coworking value of openness. Participants in cotivation are open about our goals, both big and small, as well as being open about the successes and struggles we encounter while reaching for those goals. It gives us strength during the tough times and a group to celebrate with when we get a win.
The Nitty Gritty
Coworking connections really shine through when things suddenly shift in our lives. Unexpected events could easily undermine your personal and professional growth without the proper information at hand—but with an open and accessible community of people in your corner, you can continue to thrive in just about any situation.
The benefit of this type of coworking connection has never been more apparent than in 2020. From toilet paper shortages to political unrest on a massive scale, the world just keeps throwing unexpected events at us. The strength of our connections help us to weather challenging situations in less time and with more certainty and fewer tears than we would on our own.
I heard through Cohere that Akinz Handcrafted Clothing was within walking distance of my house and making masks, so I put up my sewing machine, dried my tears, bandaged my bleeding hands, and bought several for me and my family. Lifesaver! -Gina Hooten
Cohere member Mark Nielsen of HHMI Biointeractive and his daughter Scarlett, an avid equestrian, were thankful to have Cohere's community in their corner this spring. The barn Scarlett leased a horse through was unavailable due to COVID and she was deeply disheartened by the prospect of a summer without riding. When Mark disclosed his daughter's disappointing situation, another member was quick to recommend a barn that did have available horses to lease.
Through member recommendations, Coherians have found mechanics, chiropractors, pets, and schools. Shared connections and resources have helped members to continue blooming—even through car accidents, school closures, and career transitions.
Coworking at community-based spaces like Cohere Coworking encourages the types of connection that lead to long-term growth and sustainability. Whether you are looking for a professional lead, a little moral support, a new mechanic, or a recommendation a great local eatery like Peace, Love, and Little Doughnuts, Big Als, or Authentic American Tacos (DGT), your coworking community is likely to be able to show you the way.
About the Author: Cohere member Penny Leigh Sebring is an experienced freelance writer, neophyte speculative fiction author, and gatherer of information and imaginary friends.