We determined earlier this week that you aren't charging enough for your services. Greg Fuhrman (Freelance CFO) helped us through the nuts and bolts of rate raising.  We also got a butt whooping from Redhead Writing too.
Once you have landed on your new (much higher) rate. You can use these tips to break the news to your clients.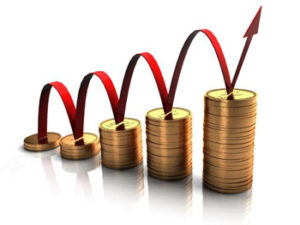 Existing Clients:
Will appreciate a little lead time.  Don't say, "Hi, I doubled my rate, effective 4 minutes ago."  Start with your longest term and favorite clients.  Call them up and let them know that your rate will be increasing on X date (about 3 months in the future).
You can go for broke and do the whole increase all at once on X date BUT
Consider stepping up the rate over time.  Your long term clients will appreciate being put on an adjusted rate schedule.  This allows them to project their budgets more accurately which will cause any good project manager to hug you. For instance, you might increase your rate by $10/hour every month for the next 3 months or until you hit your target rate.
New Clients:
You have the benefit of historical ignorance here.  New clients probably don't know how much you were charging last week so you can implement your new rate ASAP with new clients.
Consider giving a discount on your normal rate when the project will be very large or long term.  You can afford to cut them a bit of a deal for the sweet security of a long term contract!  A good rule of thumb is to discount your rate by about 10-20% for these situations.
There's no harm in trying to get new clients on a retainer deal.  Retainer=they get a special rate for committing to X number of hours per month.  In return, they get your special "retainer rate."  Again, the security of a long term contract frees you up to work on your craft instead of being out scrounging up new clients.
Remember that clients on aggressive deadlines get to pay you A LOT more for your expertise.  They need the product of your brain in a hurry so they'll have to pay for it.  Consider doubling your rate when you get these types of calls.
If you are writing proposals for clients on the east or west coasts, adjust your price UP by 25-50%.
Let us know how your rate setting/increasing conversations are going!