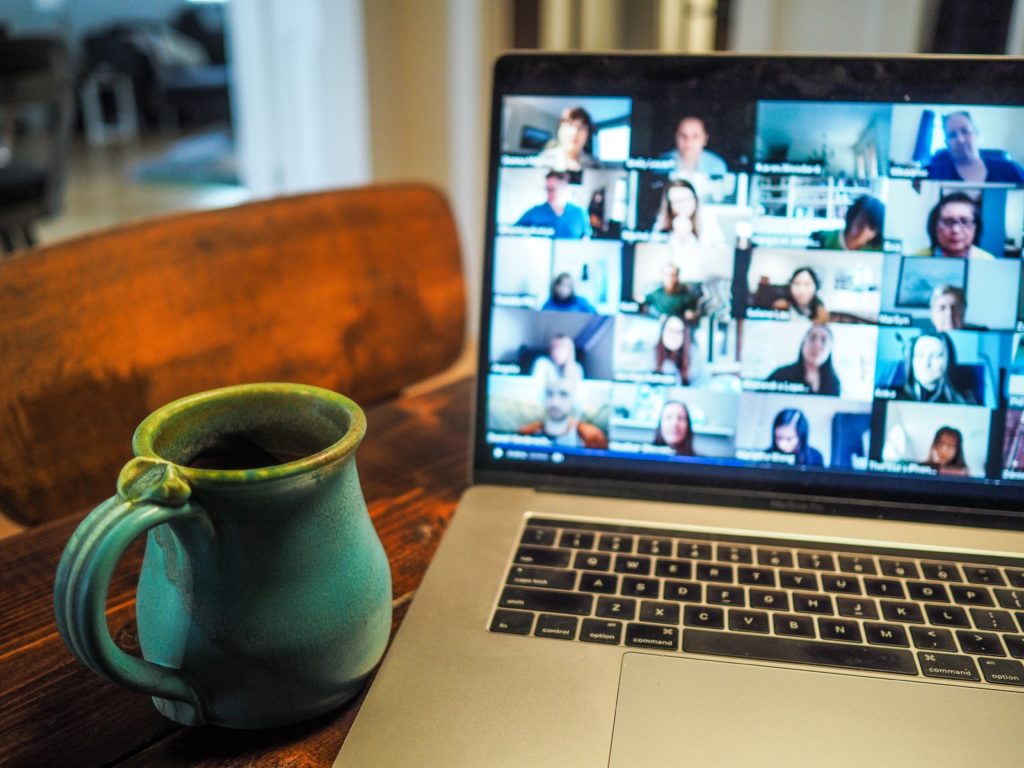 Working remotely is not just an interesting notion, a passing fad, or an option reserved for an elite few. Working remotely has gained so much traction that Upwork estimates 19.5 million people were fully remote in February of 2020, and that number is expected to rapidly increase, reaching closer to 36.2 million by 2025. Those who switch to remote work overwhelmingly choose to stay with remote work, at least part of the time and several of the companies originally forced to expand their remote workforce by circumstance are seeing the possibilities it offers them.
Employees who can complete all or most of their work from a remote location often aren't as tied down by geography, giving them greater freedom when choosing where they want to live. Fort Collins consistently pops up in lists of the best cities to live in, including a recent list on CNBC of work-from-home destinations. Famed for its outdoor activities, fantastic craft breweries, and community spirit, it's no surprise that many remote workers are drawn to this idyllic, forward-thinking town for their home base.
What is remote-first?
A remote-first organization is one that is intentionally optimized for remote workers and that makes working remotely the default option for most, if not all, employees. The 2020 State of Remote Work report from Buffer revealed that approximately 30% of those interviewed worked for companies whose team was almost entirely remote; 98% of remote workers interviewed also indicated that they would like to continue working remotely, at least part of the time, for the remainder of their careers.
The remote-first organizational style was gaining steam even before 2020, and social distancing requirements have recently pushed even more companies to adopt more remote-friendly and remote-first styles of organization. Since then, several companies, including Facebook, Twitter, and Nationwide Insurance, have stated their intentions to permanently move all or part of their team to working remotely.
The benefits of a remote-first organizational style
A remote-first organizational style has a host of benefits for both the employer and the employee.
For the employer
Lower overall costs—Global Workplace Analytics reports that employers can save somewhere in the ballpark of $11,000 per year for each remote worker they employ. This is in large part due to conditions such as lower overhead, fewer real estate costs, and more reliable continuity of operations.
Improved opportunities for inclusivity—When geography and proximity aren't barriers, the pool of possible employees becomes both larger and more diverse.
Employee productivity—Studies as far back as 2013 show evidence that remote workers tend to be more productive than their counterparts working in a traditional office setting. This can be attributed in part to a reduced need for sick leave, reduced or eliminated commute times,
For the employee
Location independence—Remote workers are less likely to be tied down by geographical proximity to the company, allowing for greater freedom when choosing where to live.
Flexible schedules—Although there are exceptions, the majority of remote positions come with flexible schedules. Workers can start and end their day when they choose, provided they competently complete the tasks assigned to them.
Financial savings—Working remotely can save employees thousands of dollars on expenses like gasoline, vehicle maintenance, a professional wardrobe, and lunches out.
Challenges facing remote workers
While there are many advantages to working remotely, there are also many challenges. These challenges can vary somewhat from person to person, but difficulties with collaboration and communication, inability to unplug, and feelings of loneliness tend to be cited most frequently by Buffer.
Join us over the next few weeks as we explore in depth how remote-first residents living in Fort Collins can find the resources to combat the most challenging struggles that face remote workers today, including:
·         Collaboration and Communication
In many cases, both employers and workers are still figuring out the ropes when it comes to remote working. If not handled wisely, physical distance and differing schedules can turn gaps in communication into yawning chasms.
·         Loneliness
For many people, the switch to remote work also reduces their opportunity for interaction with other people, specifically other professionals. This can easily lead to feelings of loneliness, even when working from a busy, bustling household.
·         Unplugging
With easy to access video calls, instant messaging platforms, and texting it can feel like each and every message is urgent. The very technology that makes remote work possible makes it more difficult to disengage from work at the end of the day.
·         Distractions at home
While distractions like your chatty colleague or constantly ringing phones may not be present when working from a home office, distractions like pets, kids, a nearby television, housework, and a fully stocked kitchen could all be within just a step or two.
·         Time zone troubles
Working together from different time zone often requires more planning and flexibility for effective communication. Relying on your memory may not be enough.
·         Lack of motivation
It can be difficult to muster motivation when you are working from home. From Netflix to sorting laundry, there are multitudes of ways to procrastinate at home, and nobody standing over your shoulder to watch you.
·         Taking vacations
A significant portion of remote workers have challenges making time in their schedule for much-needed breaks or vacations, a challenge which may eventually lead to exhaustion, depression, and overall burnout.
·         Reliable WiFi
Reliable, fast WiFi is a must for remote workers to remain productive. Although the City of Fort Collins approved the formation of Fort Collins Connexion in 2017, construction on the community-driven and community-owned broadband utility didn't start until 2019. Much of the infrastructure is still in process, and there are still areas of town where getting either cell service or WiFi can be a daunting task.
P.S. Joining a coworking space, like Cohere Coworking, can help ease the difficulties of remote work. 
Want to find out how, right now? Sign up for a 

virtual or in-person tour

 of Cohere Coworking today in Old Town Fort Collins!
About the Author: Cohere member Penny Leigh Sebring is an experienced freelance writer, neophyte speculative fiction author, and a gatherer of information and imaginary friends.
Featured image by Chris Montgomery on Unsplash