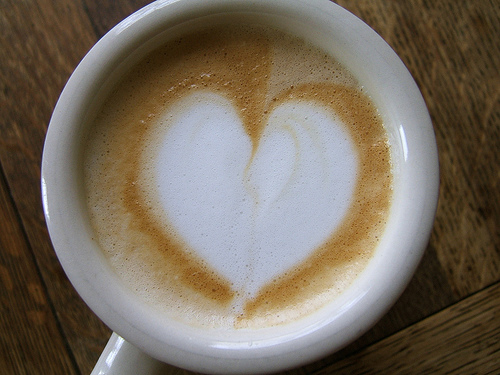 More people have had a taste of remote working than ever before. Regardless of how much choice they had in the matter originally, a little over 97% of remote workers stated they would prefer to continue spending at least part of their time working remotely for the rest of their career. Working remotely gives people the opportunity to have more flexible work schedules, to set up their workspace to better suit them, and to do their work from wherever they want to.
Would you rather be reading this from an open office space with an abundance of natural light and great wi-fi? Book a tour and come work with us for the day!
Working from home has several appealing features. There's no commute. You don't always have to worry about looking your best. Your kitchen is nearby. It's great, for a while at least. Consistently working from home can easily become tedious, stressful, and lonely. That's when many remote workers decide to change it up a little and take their laptops into town. But where to go?
Cafés are popular venues for many remote workers. The ambient noise in coffee shops encourages productivity, the relaxed atmosphere promotes creativity, and there's plenty of liquid motivation to go around. Fort Collins has several fantastic local cafés available to work in, many in the historic Old Town area. Here is a rundown of a few of our favorites.
Hours
Monday-Friday 6:30 am – 6:30 pm
Saturday-Sunday 6:30 am – 6:30 pm
Location
1129 W. Elizabeth Street
Fort Collins, CO 80521
Momo Lolo is a little farther from the center of Old Town Fort Collins than most of the shops on this list, but it's a fairly simple walk from the CSU campus. This bright, dynamic coffee destination on Elizabeth Street serves locally roasted coffee options such as Jackie's Java, as well as a few teas, chais, smoothies, and cocoas—just in case you aren't in a coffee mood. The overall mood is vibrant and energetic, and the art that lines the walls adds an extra layer of fun and local flair to the café.
Hungry customers can snack on bagels, pastries, or Consuelo's burritos at Momo Lolo's itself or explore one of the many eateries that occupy the same strip mall. There are typically plenty of spots available to work at, all with good lighting, including a group table that sits under a large writing board, making this a great location for collaborative work as well. Electrical outlets abound, including a few power strips hanging down from the ceiling, so you never have to search for power.
Prices
How much does working for a full day coffee shop actually cost?
Record the cost of 1 refillable cup of regular coffee, and the cost of a sandwich or breakfast burrito. Then add in and one specialty drink and one small pastry, for good measure.
Drip Coffee 1.80/2.30/2.80
Latte 3.80/4.30/4.90
Mocha 4.30/4.90/5.50
Loose leaf tea 3.20/3.50/3.80
Food Options
Consuelo's Burritos—3.90
Bagel with butter or cream cheese—2.95
Assorted Pastries—prices vary
Hours
Monday-Sunday 7:00 am – 3:00 pm
Location
505 S. Mason St. Suite 100
Fort Collins, CO 80521
The Old Town location of Harbinger Coffee shop is tucked away in the Max Flats building on Mason and Mulberry. It's a fairly small shop, but there's plenty of natural light from the large windows so it doesn't feel cramped, and a comfy little corner with cushy chairs for those that are planning to settle in for a while. There are just a few electrical outlets along the walls, but enough to keep most devices running, except on the busiest of days. During the warmer months, the tables and chairs outside give patrons the chance to soak in the sun, but no electrical outlet to keep things charged up. Trains frequently chug past Harbinger on Mason street, making this a great place for train enthusiasts to spend some time, but the train's deafening horn can interfere with phone calls or deep concentration.
The coffee at Harbinger is delectable, and for those avoiding dairy, Harbinger offers oat or almond milk as an add on for just a dollar. While there isn't a mocha specifically mentioned on the menu, you can add a shot of chocolate, vanilla, or caramel to your drink for 75 cents. This is strictly a coffee shop and they don't regularly carry food items, but there are several tasty restaurants within easy walking distance.
Prices
The coffee shop environment is great for people who are doing individual work that requires concentration, or to deal with a glut of emails, or even a day full of small, tedious, but essential tasks.  
Batch Brew 3.25/3.75
Single Origin Brew 5.00/6.00
Latte 4.25/4.75
Tea 3.50
Food Options
Food items are not regularly available
Hours
Monday-Sunday 6:30 am – 5:00 pm
Location
261 S College Ave
Fort Collins, CO 80524
The downtown location of Mugs, on the corner of College and Olive, is housed in the historic Armstrong Hotel building. There are several tables outside so patrons can sit outside and enjoy the Colorado sunshine when it is nice out, as well as ample seeing inside the establishment. The seating area at the front of the coffee shop is flooded with natural light and has a few traditional tables as well as two counters to eat at—one near the ordering station and one positioned along the front window facing College Ave. Additional booths and tables are situated farther back in the coffee shop. It is a little less brightly lit than the front, but there is still ample light to read a paperback by, and it's somewhat quieter than the front of the café. More than a few electrical outlets line the walls, but if you are sitting at a table in the middle of the back room and need power for your phone or laptop, the cord will need to stretch across the floor to reach one.
Mugs serves coffee and espresso from Silver Canyon Coffee in Boulder, and offers not only coffee and tea selections but also offers several beers and a selection of cocktails made with local liquor. Those who are avoiding dairy can choose oat, almond, or coconut milk for a dollar extra. Hungry patrons will have no trouble finding a tasty snack or filling morning or mid-day here. Mugs downtown offers a large selection of tasty sandwiches and salads, as well as a few assorted smaller snacks like bagels and breakfast burritos.
Prices
The coffee shop environment is not as great for people who have online meetings or phone calls to attend to (Hello, incredibly loud coffee grinder), have a lot of pieces of paper to keep track of, or have to use equipment with a short battery life.  
Drip Coffee 2.50/2.95/3.35
Latte/Cappuccino 3.75/4.25/4.75
Old Town Mocha 4.00/4.50/5.00
Loose Leaf Tea 2.50/3.00/3.50
Food Options
Breakfast burritos and healthy snacks ≈ 2.00 to 6.50
Sandwiches (vegetarian and vegan options available) ≈8.00 to 13.00
Pastries and desserts ≈1.00 to 4.00
Hours
Monday-Sunday 7:00 am – 5:00 pm
Location
306 W Laurel St
Fort Collins, CO 80524
Mugs @ the Oval is just a few blocks from the downtown location of Mugs, on the corner of Laurel and Howes. Directly across the street from the historic Oval on the CSU campus, it has an upbeat, cheery atmosphere, complete with bright orange walls behind the counter. Like the downtown Mugs location, Mugs @ the Oval has plenty of tables and counters to choose from, ample electrical outlets, and active scenery. They also offer local, fair-trade, organic options for both food and beverages, but their selection is more limited than the downtown location and they don't have a cocktail bar.
Prices
You've been at the coffee shop for 4 hours. You have the perfect table. You now have 12 to 24 ounces of coffee running through your system. It's time to play…
Run to the Restroom Roulette
Do you leave your stuff at your spot and risk someone messing with your laptop or take it with you and risk losing your perfect table?
Drip Coffee 2.50/2.95/3.35
Latte/Cappuccino 3.75/4.25/4.75
Old Town Mocha 4.00/4.50/5.00
Loose Leaf Tea 2.50/3.00/3.50
Food Options
Breakfast burritos and healthy snacks ≈ 2.00 to 6.50
Sandwiches (Limited vegan and vegetarian options) ≈9.00 to 10.00
Pastries and desserts ≈1.00 to 4.00
Hours
Monday-Saturday 10:00 am – 8:00 pm
Sunday noon – 6:00 pm
Location
316 Willow Street
Fort Collins, CO 80524
Wolverine Farm Letterpress and Publick House is near the corner of Willow and Linden, across from Ginger and Baker. It's a rustic spot operated by Wolverine Farm Publishing, a non-profit literary and arts organization that frequently hosts group activities and community events. There are a few spots inside, bordered by shelves of books, jewelry, and other gift items created by local artists. Several spots are available outside as well so you can take advantage of Colorado's amazing sunshine during the warmer months, and they have recently set up a few cozy cabins outside to help patrons brave whatever weather Colorado throws at them in the meantime.
A large conference room upstairs is frequently used to host group events, but it's occasionally available for café patrons as well. Wolverine Farm provides fast, free wi-fi for customers, but only a few electrical plug-ins are available, so you'll want to ensure that you fully charge any devices or bring something along that generates its own charge. You will find a wide variety of local beverage offerings including coffee, tea, and a few adult beverages. This venue offers a few tasty snacks and a scrumptious seasonal soup, salad, or sandwich often graces the menu in the afternoon as well.
Prices
Drip 2.50 ($1.00 refills)
Latte 3.75/4.25
Mocha 4.00
Loose Leaf Tea 3.50
Food Options
Healthy snacks ≈2.00 to 4.00
Seasonal soup, salad, or sandwich 8.00
Hummus plate 6.00
Charcuterie 24.00
Hours
Monday-Thursday 8:00 am – 6:00 pm
Friday-Saturday 8:00 am – 9:00 pm
Sunday 8:00 am – 9:00 pm
Location
112 S College Ave, Suite 100
Fort Collins, Colorado 80524
The Starry Night Espresso Café on College has a calming, pleasant feel. The very front of the café is brightly lit where the picture window allows natural light to stream in, but the back of the café is gently dimmed. The lighting isn't low enough to make it difficult to read or write, but it is low enough to create a more soothing environment, which makes it a great option for getting things done on those stressful days when the work is just a little much. Mellow music and constant low-level conversations help to augment the peaceful vibe. They serve CODA coffee, a fair-trade, organic offering from Denver, and have a few tasty treats available for purchase as well. Van Gogh would have probably enjoyed partaking in both the ambiance and the coffee at this establishment.
Prices
div>
Drip Coffee 2.75/3.00/3.25
Latte 3.50/3.95/4.25/4.95
Mocha 3.75/4.25/4.95/5.25
Hot Tea 3.25
Food Options
Assorted Pastries ≈2.00 to 5.00
Hours
Monday-Sunday 7:00 am – 10:00 pm
Location
120 1/2 W Laurel Ave
Fort Collins CO 80524
The entrance to Alleycat Coffee is tucked away in the colorful alley off of Laurel Street. While it is a little hidden, it isn't really hard to find, and they stay open later than any of the other coffee shops on the list. The walls sport unique and eclectic art pieces, and the baristas behind the counter are warm and caring individuals who are more than happy to chat for a minute. This is a good option for a somewhat extended work session as they have board games and an in-house acoustic guitar available so that you can make the most of your breaks. This venue is often full of students from the college during the day but slows down a little later in the evenings. They serve fair trade coffee, Jackie's Java, roasted right here in Fort Collins, as well as a few tasty treats to satisfy your cravings.
Prices
Drip Coffee 2.56
Latte 4.42
Mocha 4.65
Hot or Iced Tea 2.79
Food Options
Breakfast burritos and healthy snacks ≈ 4.00 to 7.00
Sandwiches (vegetarian and vegan options available) 9.07
Chips .93
Hours
Monday-Sunday 7:00 am – 4:00 pm
Location
144 N College Ave
Fort Collins, CO 80524
Bean Cycle Roasters is a quirky artistic shop on S College Avenue between Mountain and Laporte. This location also has an area for people to work and enjoy their coffee on an upstairs balcony that overlooks the rest of the café and gives patrons a great view of all the bicycles that line the walls. I personally find the balcony to be an ideal spot for creative thinking. The music tends to be a little louder at Bean Cycle Roasters than some of the other coffee shops on this list, but it isn't distractingly loud and doesn't interrupt conversations. Several electrical outlets along the wall to keep your devices all charged and ready to go.
There are often events going on during the later hours so you'll want to check ahead and make sure a swing dance club won't interrupt your work session. Bean Cycle offers patrons their own in-house brand of coffee and along with their more traditional fare they also have very creative coffee offerings, such as coffee and root beer or coffee with frozen blueberries in it. There are several good sized tables a few comfy chairs and couches for a change of pace.
Prices
Coffee 2.00/3.00
Latte 4.00/4.75
Hot Chocolate 3.00/3.50
Looseleaf Tea 3.50
Food Options
Healthy snacks and pastries ≈3.00 to 6.00
Hours
Monday-Thursday 7:00 am – 4:00 pm
Friday-Saturday 7:00 am – 5:00pm
Sunday 8:00 am – 4:00 pm
Location
147 W. Oak Street
Fort Collins, CO 80524
Crooked Cup is a little smaller in size than most of the shops on this list, with just a scattering of tables and few electrical outlets available to patrons. The dark woods that decorate the shop gives the distinct impression you are visiting is a café in an old, stately library. The pleasantly productive ambiance is a nice change of pace, but an extended work session, over an hour or two, might be a bit challenging. It's a fantastic spot for work sprints or for a rejuvenating break. There was no selection of traditional hot teas but they have a great selection of specialty tea lattes!
Prices
Drip Coffee 1.85/2.10/2.35
Latte 4.00/4.50/5.00
Mocha 5.00/5.50/6.00
Chai Tea Latte 4.75/5.25/6.00
Food Options
Bagel Sandwich 6.25
Burritos 5.75 to 6.00
Cookies 2 to 2.25
Hours
Monday-Saturday 8:00 am – 3:00 pm
Closed Sunday
Location
144 S Mason
Fort Collins, CO 80524
The building at 144 S Mason started out as a Firestone Building in the 1930s, and it has been many things since. Its current incarnation is as the Everyday Joe's Coffee House. Everyday Joe's started out as an Outreach of Timberline Old Town Church, and while they still hold to the same culture of kindness and service that they started with, they have grown into a more wide-ranging venue since they opened their doors 18 years ago.
This coffee shop, powered entirely by volunteers, also participates in the First Friday Artwalk each month, offers a spot for educators and experts of all sorts to share their knowledge, exhibits local art, and can even be rented out for concerts and weddings. There is usually plenty of room here to spread out if you need to, and if you are lucky you might catch a musical performance or science talk. They serve both Oddly Correct coffee, from Kansas City, MO, and Color Coffee, from Eagle, CO.
Prices
Drip Coffee 3.50/4.00
Latte 4.50/4.75
Mocha 5.25/5.50
Loose Leaf Tea 4.00
Food Options
Breakfast Burrito 4.50
Pastries and snacks ≈2.00 to 10.00
Hours
Monday-Sunday 8:00 am – 3:00 pm
Location
11 Old Town Square #121
Fort Collins, CO 80524
Little Bird Bakeshop in Old Town Square feels like the epitome of a little French café. The windows look out onto the square, so depending on what time of year it is, you could be watching ice skaters, artists and musicians, or kids playing in the fountains. It has a great deal of natural light streaming through the windows and cheery décor that revolves around, unsurprisingly, birds. Little Bird has a large selection of exquisite pastries and tasty quiches. This shop closes earlier than most on this list and is best suited for early birds.
If you want a slice of their delicious quiche, I recommend getting there well before closing.
Prices
Drip Coffee 2.15/3.25
Latte 4.00/4.50
Hot Chocolate 4.00/5.00
Hot Tea 2.15/3.25
Food Options
Sweet Treats ≈3.00 to 5.50
Savory Treats ≈3.00 to 8.00
Quiche 5.75
Hours
Monday-Friday 7:00 am – 3:00 pm
Saturday 8:00 am – 4:00 pm
Location
212 Laporte Ave
Fort Collins, CO 80521
The Butterfly Café, on Laporte Avenue, is a relative newcomer on the scene, but the building it resides in is not. It is housed in the historic Butterfly Building, which shares an interesting characteristic feature with the building that Cohere Coworking is in. The two buildings are the only two remaining buildings in Old Town Fort Collins with a distinctive Butterfly Roof. The Butterfly Building was originally a small portion of the Poudre Valley Creamery, but when it became available for new tenants in 2016, Mike Falco and Ali Hatcher jumped at the chance to open a Café there. Not only is the coffee quite good but the food is divine and the customer service is fantastic. The building itself is a scant 400 square feet, which doesn't leave a lot of room, but there is also a lovely porch area where patrons can sit in the warmer months, although you may want to be sure that your devices are fully charged before leaving for this destination.
Prices
Drip Coffee 3.00/3.25/3.75
Latte 4.00/4.25/4.50
Mocha 4.25/4.50/5.00
Hot Tea 3.50
Food Options
Breakfast sandwiches and burritos ≈5.00 to 9.00
Soups and salads ≈4.00 to 7.00
Sandwiches 8.00 to 9.00
Lunchbox- Sandwich, chips, drink, & cookie 15.00
So next time that you are trying to decide on a great little café to get things done in, this list can help provide you with a little guidance when choosing which will suit you best. Visiting the multitude of coffee shops in Fort Collins is a good way to get out, meet a few people, get some work done, and drink some wonderful coffee.
Joining a coworking space like Cohere Coworking is a great way to meet lifelong friends, get a bunch of work done, and drink as much fantastic Jackie's Java coffee as you can handle while you are here.
***PS All of these venues are within walking distance of Cohere! Members can even buy a sandwich at Butterfly café, a Chai tea latte from Crooked Cup, and a tasty pastry from Starry Night, and bring it back to eat on our wonderful open-air deck!
Book a tour with us today!
About the Author: Cohere member Penny Leigh Sebring is an experienced freelance writer, neophyte speculative fiction author, and a gatherer of information and imaginary friends.
Photo by Adeolu Eletu on Unsplash