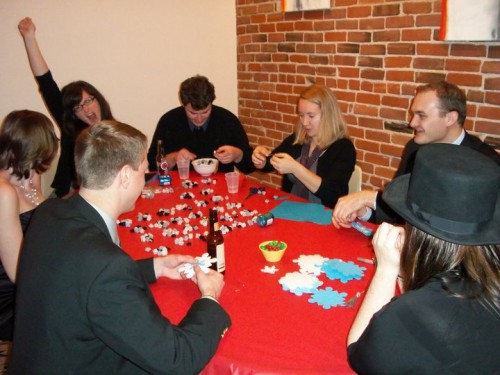 Hands down one of the best parts of working at Cohere versus working at home is the sheer camaraderie!  The community aspect has led and continues to lead to genuine friendships/work relationships—and of course—fun! Even on a Sunday, April Fool's Day is widely celebrated in the online world. We asked Cohere members about the best internet pranks they saw yesterday.
Here's what they had to say!
Google, as should be expected, pulled some of the best online pranks. Not only did they recreate Google Maps in a 8-bit version that made the whole world look like it was straight out of the original Mario Brothers, they also launched "Really Advanced Search." The Next Web points out that "Google Really Advanced Search goes beyond anything mere Advanced Search can do, bringing options like "rhyming slang for" and the "this exact word or phrase, whose sum of unicode code points is a mersenne prime." Really Advanced Search even lets you filter by "embarrassing grammatical faux pas" and font."
Adblock, which offers software that removes online advertising from Web browsers, launched a new feature that replaces ads with photos of felines. Waaaay more cute.
Those Coherians who remember the glorious days of the "You Are Definitely Doing It Wrong" parenting blog will appreciate this: WestJet airlines introduced Kargo Kids, a new program that requires children to fly in a "special VIP" area of the aircraft. The video is a must-watch.
Did you or a friend pull get the better of someone with a clever April Fool's joke? Please share your antic in the comments section below.