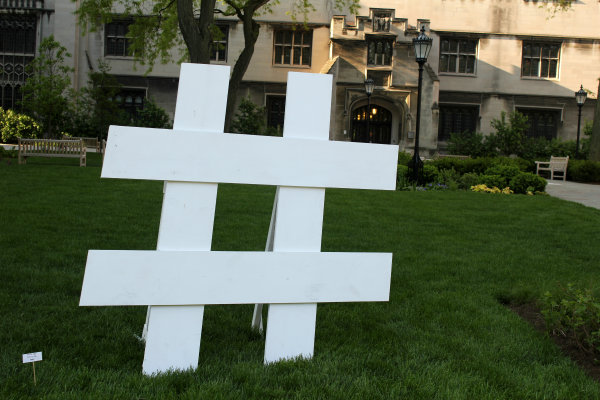 #ZOMG. It's #Monday again.
Are your social media streams are clogged with the hashtag-bespeckled moans of the post-weekend world? Do you sometimes wonder how this tick-tack-toe board branched out from touch-tone phones into the world of digital media? Me too.
It turns out that hashtags weren't invented to add irony to your Facebook posts or help you "trend" on Twitter. They were many things before being a part of the social media universe, and even when added there, they actually had a purpose: to help us find the conversations we're looking for and stay on message once we do.
If Facebook's recent introduction of the hashtag feels clunky and has you wondering if there's even a point in using it for your business page or professional account, here are some tips.
1. Yes, hashtags are (slightly) different on Facebook and Twitter.
As ArabNet reports: "The first difference between Twitter and Facebook hashtags is that the latter enables you to control the audience for your posts, obviously. Accordingly, killing a post, whether hash-tagged or not, will delete all its related comments.
"Another difference is that sharing a Facebook hashtag will not cross the borders of your friend list to reach the outside world, unless you choose to share it publicly."
2. They can magnify marketing efforts on a platform that's usually very private.
Unlike Twitter where anyone can access anyone's stream and all tweets are public, most Facebook users do everything they can to share their feeds and profiles with a select group of friends. Facebook hashtags transcend these walls, however. If people pick up and use your hashtag, it gives you access to a cross-section of Facebook that was previously inaccessible.
3. Monitoring is key.
Flinging your hashtag out to the masses is one thing, but it only matters if you can prove that it's drawing them into your conversation. That means you've got to have a way to track it. Just like many social media platforms now offer tracking for Twitter hashtags, it's likely that similar tools will begin to pop up for Facebook hashtags as well. In doing so, "brands will have the ability to listen to conversations about their products, positive or negative, simply by following the hashtag feed as opposed to Wall monitoring. Brands should evaluate their legal guidelines toward clickable hashtags, and if and how they'll respond to complaints that aren't directly posted on their wall," advises IgniteSocialMedia.
And before you go, be sure to check out this neat #infographic about the hashtag's history. (See what I did there?)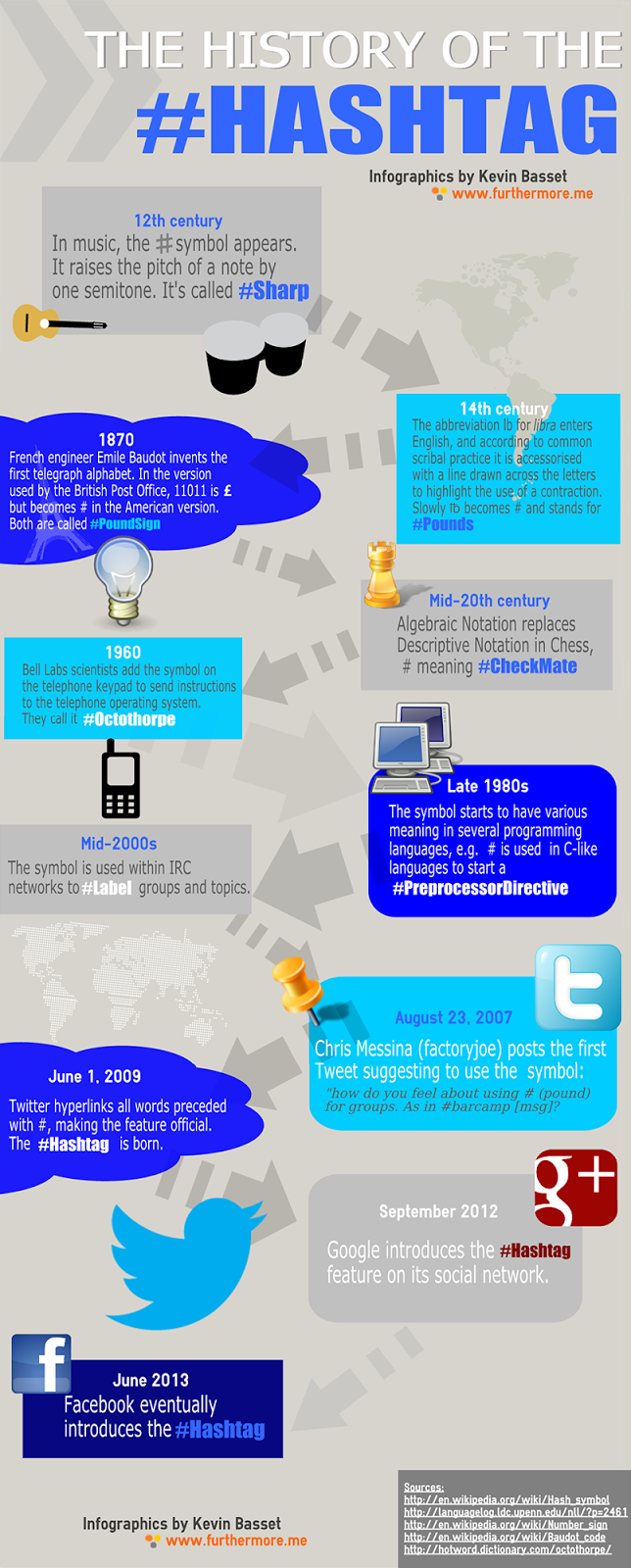 Image via quinnanya/Flickr