The Power of Connection
Connection means different things to different people, but in reality, it is at the core of our DNA. It's something I knew from a science perspective, but never truly "got" at a lifestyle level until now.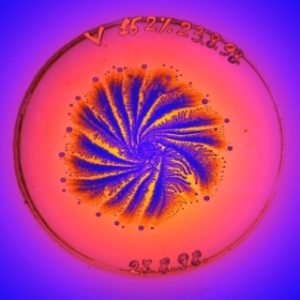 I recently sat in on a presentation by Joan King, a Ph.D in Neurosciences and Psychology, who also served as the Chair of the Department of Anatomy and Cellular Biology for the Tufts University School of Medicine. Her talk was short, but left an impact. She focused on the neurology of connection, explaining the basic function of cells and how they work independently and as a unit.
She pointed out that when cells are separated in a Petri dish, they immediately start searching for other cells to connect with and form a bond. If unable to find a connection, they die.
This is why I feel Cohere is a great alternative for dis-connected workers. As a writer who works primarily from a home office, I often spent long days alone, especially while working on deadline. My in-person connection to like minds faded quickly in exchange for purely digital relationships and writing deadlines. Even though I couldn't put my finger on it, I always felt a little something was missing.
Transition to More Fun and Enhanced Creativity
As I transitioned to showing up at a welcoming, laid back place to work, I realized just how much I missed the energy of buzzing minds and spontaneous creative collaborations. I find it extremely helpful to share and exchange ideas with others who are not directly tied to my project, but offer incredibly valuable insight on new approaches or solutions.
Its even MORE fun to blow off steam and be silly in the middle of the day for no reason other than to decompress and have a good time. My membership is a great reminder that as a human being I can give myself permission to infuse light, laughter and play into my day at a moment's notice, but the choice is up to me.
The Cohere "Workday"
From left: Julie, Katrina and Suzanne discuss a marketing problem.
I get work done as efficiently, perhaps even more so at Cohere because there are others  working right alongside me; people focused on their passions too. My fellow Coherians also remind me that I am a human being allowed to take breaks.   I'm not just some content machine always chugging towards the next deadline.
Cohere Madam, Miss Angel, is fantastic about organizing collaborative events, and my workmates also create spontaneous opportunities to grab lunch, snacks or entice me to delve into a fun, five minute video diversion.
I want to take this opportunity to applaud the core values and culture of Cohere, as well as those I cowork with on a regular basis. I have met and connected with amazing people, people who not only inspire me in my current business, but really activate me to take my company, Buzzword, to the next level. More importantly, the like-mind connections I am creating help me craft my very own kick-ass Petri dish.