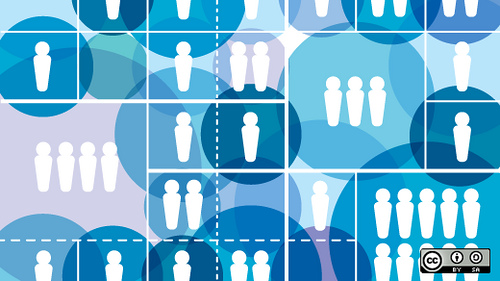 Happy New Year Coworking Community!
This is a wonderful time when the new year stretches out before us like an untouched canvas. The possibilities of what can be accomplished over the next 12 months seem endless at this moment.
As location-independent professionals, January is a great time to set goals, plan strategies, and identify the opportunities for connection and collaboration that will expand our own networks as well as enrich the larger community.
Even if you're a regular at your local coworking space, it can be easy to become comfortable with your limited circle of friends and colleagues. But as a freelancer or business owner, it's essential that you find new ways to challenge yourself, and new people who will expand your mind. Attending events, both inside and outside your chosen industry, is a great way to continue your education while also increasing your friends and followers.
If you're looking for a few key events to attend this year, here's a short list of favorites to get you started:
Worldwide #Jellyweek 2012
A "Jelly" is like coworking, only without a dedicated space, time or set of attendees. Often catalysts use the Jelly format to explore their community's interest in coworking before opening a permanent space. International Jelly Week is a decentralized global event during which independent professionals will come together (in a person's home, a coffee shop, a public space or an office) to work and network for the day. Topics of discussion include: What important needs can be fulfilled by coworking? How can coworking help solve local and global problems? How can coworkers use the global coworking infrastructure to foster their businesses and projects? Which people and networks aren't yet connected to the idea of coworking, but should be involved? How can business-oriented networks and NGOs use the coworking infrastructure for their global community building and actions? Learm more at jellyweek.org and on Facebook.
2nd Annual Global Coworking Unconference – Austin, Texas – March 8, 2012
The premier event for coworkers and coworking space owners returns for its second year…bigger and better than ever! This year, the Global Coworking Unconference (GCUC or "juicy" for short) moves to a bigger location and will feature two tracks: an "unconference" track with exceptional peer-to-peer breakouts (great for seasoned coworking space owners) and a more structured conference track (perfect for newer owners and folks who just want to learn more about the movement.) Anyone can jump back and forth between the two tracks throughout the day. The larger keynotes and breaks will bring everyone back together in one large group, making it a cohesive experience for all. Learn more and register here.
International Freelancers Day 2012
International Freelancers Day is the largest FREE online conference exclusively for self-employed service professionals. You'll learn from some of the world's most respected professionals and thought leaders in the areas of freelancing, marketing, social media and personal development. They'll reveal proven and actionable business-building ideas, insights, tactics and strategies that will help take your "business of one" to the next level. International Freelancer's Day 2011 took place in September and was a huge success. Watch this website for an announcement of this year's conference.
HOW Design Live 2012 – Boston, Mass., June 21 – 25
Registration is now open for HOW Design Live—not one but four high-energy creative conferences rolled into one. Individual tracks focus on Designers, Project Managers, Creative Freelancers, and Packaging Specialists. Choose one—or all—of the conferences detailed below and produce your most inspired and professionally rewarding creative work ever.
Check out the main web site, HOWDesignLive.com, now updated with full conference information on sessions, workshops, tours, speakers, and networking events. Sign up by March 30 and take advantage of Early-Bird Savings!
Do you know of a stellar event that independent professionals would be crazy to miss? Share it in a comment!
Image Credit: Flickr – opensourceway