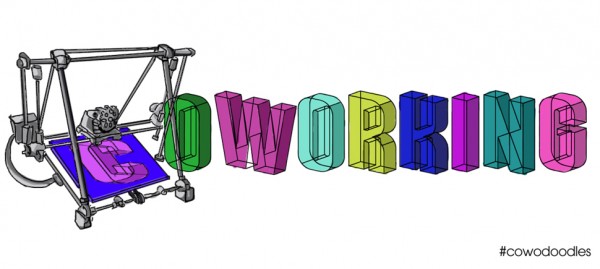 Last year, in an attempt to highlight the diversity of the coworking movement, I posted a blog called "5 Terrific Coworking Spaces You've Never Heard Of." The article featured small spaces in out of the way places…and it instantly became one of the most popular posts we've ever published on this blog.
That's why we're back with part two! Once again, we've focused on coworking communities in places that are NOT New York City or San Francisco. This time, we've also made an effort to highlight spaces that are doing more than just providing a place for people to work on laptops. The communities below are doing things differently: elevating and expanding the definition of a coworking space (not that we have one) by holding a place for makers, hackers and artists, in addition to those of us who create on a keyboard.
They also all have awesome names.
In addition to providing little-known spaces with a moment in the spotlight, I'd like this blog post to serve as my personal invitation to the owners and community managers of each: If you're attending GCUC in Kansas City this May (and I hope you are!) let's find a moment to meet and exchange stories. If you want to touch base in advance, you can reach me at @CohereLLC, on Cohere's Facebook page, or by leaving a comment on this post.
7 MORE Terrific Coworking Spaces You've Never Heard Of
Meetupery Inc – Sussex, Wisconsin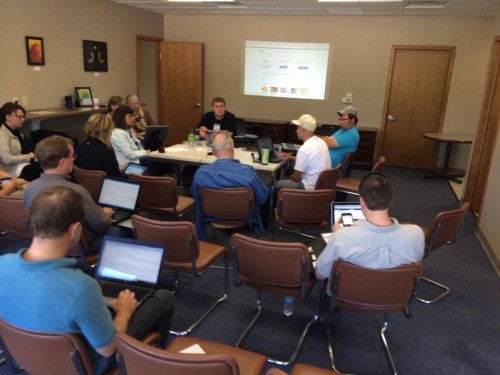 This is a community-operated workspace for creative people, freelancers, and those who enjoy technology, science, arts, math or electronics. It is part hackerspace, part co-op, and part community events center. Meetupery members are able to meet and discuss projects, explore technical endeavors, and communicate thoughts and work on projects individually or as a group. Check out the Meetupery on Facebook.
Free Range Office – Wicker Park/Bucktown Chicago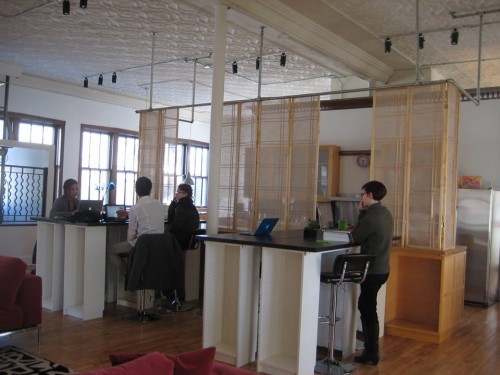 Called FREO for short, this space characterizes itself as the place "where library meets living room, with a dusting of coffee-shop mojo thrown in." A convenient locations and lots of daylight aren't the only thing this space has to offer: members also enjoy ergonomic chairs, an outdoor terrace, chef's kitchen video blogging studio; laundry and dry cleaning delivery service; and even a weekly chair massage day to work out those knots. Check out Free Range Office on Facebook.
Opportunity Space – Austin, TX
Just when you think the Austin coworking market might be reaching saturation, Opportunity Space appears on the scene. Knowing that they can't be everything to everyone, this community has positioned itself as Austin's all-dedicated coworking space, meaning every desk is a permanent desk. This makes it the perfect place for small companies to set up shop–big monitors and all. Check out Opportunity Space on Facebook.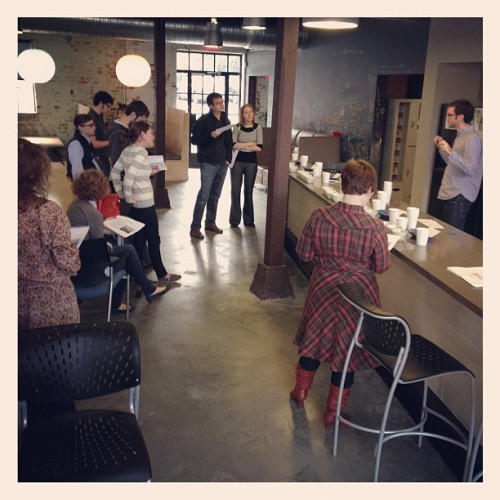 One of the great things about coworking is how much you can learn from the people sitting next to you, whether it's knitting or coding. The Skillery's model is designed to elevate this benefit of coworking, with a big focus on peer-to-peer classes and workshops that help Nashville's creative entrepreneurs with their business endeavors. Check out The Skillery on Facebook.

This space is passionate about setting the stage for productive collaboration between members–at least one of whom is an honest-to-goodness rocket scientist. They call it cross-pollination which is a pretty perfect metaphor. Also they have swear words on the wall which means we automatically love them. Check out Reno Collective on Facebook.
Con Artist Collective – New York City, NY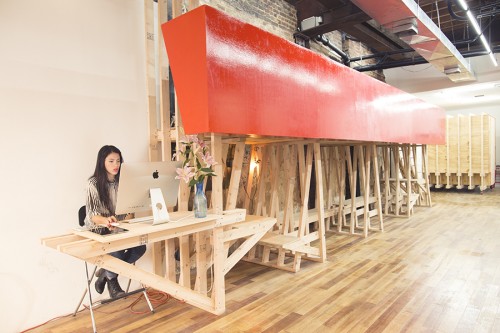 As we recently realized, artists and musicians are some of the world's oldest freelancers. Although they use brushes and instruments instead of keyboards and software (and sometimes these too), they have many of the same needs as today's mobile professionals. That's why we love Con Artist Collective: an art collective with a gallery and shared workspace that started in early 2010.Members take advantage of the 4-color silk-screen press, light-table,photo studio, communal supplies, computers, and more. On top of this, members can sell their work through the Con Artist website, gallery, storefront, flea-market stands, and even international art fairs like Art Basel Miami. Check out Con Artist Collective on Facebook.
IC CoLab – Iowa City and Coralville, IA

IC CoLab is the brainchild of the non-profit Iowa City Area Development Group (ICAD Group), proving that local government and traditional institutions are capable of grasping the essence of coworking: community and collaboration. "Encouraging economic development in emerging and existing businesses is critical to our area. Coworking spaces do this by providing contemporary workspaces that encourage collaboration," states their website. We couldn't agree more. Check out IC CoLab on Facebook.