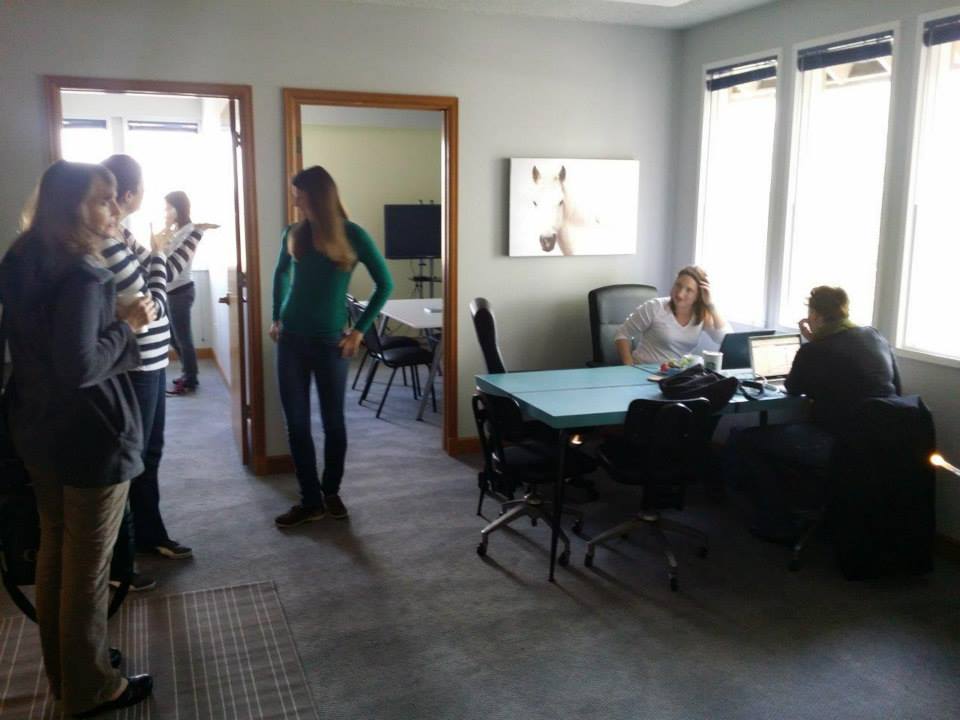 Cohere's second location is officially open for business!
I'm proud to report a very successful grand opening at "Cothere" on May 15th. We had nearly 30 community members stop by to check out the new digs, and FOUR NEW MEMBERS signed up to cowork with us in Midtown!
If someone you know is looking for a collaborative workspace or private office please tell them to plan a visit to our new coworking community at 2120 S. College (right across from Whole Foods and the Max Station). At this point we have three private offices available at $399 each, four Neighbors desks at $249 each, and four of each flex membership available. And remember: Cohere members are welcome to work at BOTH LOCATIONS!
Want to know more about Cohere Community and what coworking is all about? Read our exclusive Q&A in the Northern Colorado Business Report!
We've also got lots of great events planned over the coming months so you can get to know all the new faces and talent in the Cohere Coworking Community.
Wednesday, May 21st – 12 PM to 1 PM: Google Partners Connect Exclusive Live Event at Cohere in Oldtown (RSVP)
Tuesday, May 27th – 11:30 AM to 12:30 PM: Group Lunch at Star of India, 2900 Harvard St. (RSVP)
Thursday, June 12th – 8 AM t0 9:15 AM: Group Breakfast at Snooze, 144 West Mountain Avenue (RSVP)
Join The Mobile Workforce on Meetup to stay informed about all upcoming Cohere events!
PICTURES FROM THE GRAND OPENING!