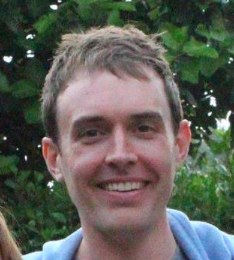 Meet Derek Haynes, Web Developer
Co-founder of Scout
When Derek Haynes uprooted his life in San Francisco and made the trek to "the Fort" (as he lovingly calls it), one of the first things in his cross-hairs was a coworking office. Luckily, he found Cohere, which he says far exceeded his big-city expectations with its strong community, central location, comfortable space, amenities and the dedication and involvement of Cohere's founder, Angel. He signed up for a membership after his first day checking the place out and can't imagine working from anywhere else.
"When you're working for yourself, you're often doing it because you love the challenge of working on many different things. Everyday I meet someone at Cohere that's better than me at many of things I do and it's great to see how they do it," Derek explained. Derek's co-workers surely have a lot to learn from him as well – he is the co-founder of Scout, a performance monitoring service that companies like Zynga, The New York Times and Skype love to use. Being surrounded by local talent in diverse fields not only inspires and pushes Derek in his own professional work, but allows him to enjoy encounters that make life special, such as meeting new people, getting coffee with friends and giving and receiving advice. Derek adds, "Working for yourself or remotely for a large company from home can be very isolating. You lose out on a lot of those impromptu things. Cohere makes it easier to experience these moments. It makes me a happier person, which is great all-around."
Living and working "the good life" is important to Derek and his typical day at Cohere reflects that, starting with a morning bike ride to Cohere, putting his nose to the grindstone for a good chunk of the day and then off to Old Town for lunch – perhaps stopping at 415, a foodie hot-spot behind Cohere that is quickly becoming popular with fellow Coherians.
"Cohere is a terrific melting pot – because it's a shared space, it attracts people that really want to help and learn from each other. As a new father, it's incredible to watch our daughter soak up things around her without any direct instruction. The same thing happens at Cohere with the great people that work from there," Derek explained. How Cohere's coworking osmosis phenomena works, no one really knows, but Derek knows for sure that Cohere adds to his happiness and success – both personally and professionally.