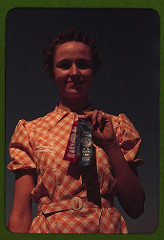 Working from home has gotten an upgrade thanks to communities like Cohere, which provides its "office-less" members with a supportive, creative coworking space. Still not convinced this workplace trend is working? Think again! The Fort Collins Conventions and Visitor Center Bureau has nominated Cohere and two of their members for the Fort Collins Conventions and Visitor Center's Bureau Choice City awards.
This award recognizes a creative approach that benefits the Fort Collins Community. Owner and "Madame" of Cohere, Angel Kwiatkowski, says she, "was very surprised and thrilled to be nominated for the innovations in business award."
The nomination recognizes the tremendous contribution that Cohere has made to the Fort Collins community. Established in 2010, Cohere has already had to upgrade to a larger space to accommodate more than 40 members, who enjoy the ability to "be independent together."
Kwiatkowski has created a space where like-minded, driven individuals can work and experience a community atmosphere they would not have working from home. It provides the office benefits for individuals without an office, giving them an opportunity to socialize, brainstorm and collaborate. It also draws people in to the Fort Collins community.
"Cohere often keeps a low profile but we definitely get a lot of inquiries from start-ups and freelancers who are doing research about moving to Fort Collins. Often times, we're able to attract these small business owners from larger entrepreneurial hubs like San Francisco where coworking is more well known. When they find out that a city as small as Fort Collins has had a coworking space for over two years, they are very excited to move here," Kwiatkowski said.
In addition to the nomination for Cohere, two of its members are also being recognized with nominations. Feasting Fort Collins' Kristin Mastre and Spokesbuzz's Dani Grant. Mastre is nominated for Business/Innovator of the Year, and Grant for Ambassador of the Year.
Cohere not only provides its members with the resources they need, it also provides our community with a thriving business that draws people to Fort Collins. Find Cohere on  Facebook, Twitter or at their blogto learn more or schedule your free day pass and tour at: http://coherecommunity.com/membership/free-day-pass.
Update: none of us won but we were real excited to be a part of the award luncheon! We were especially pleased to get an inside view on the new marketing efforts for Colorado Tourism. Check out the videos on youtube while you're at it. 

If you don't get chills, you're a monster 🙂
Image credit: Library of Congress