We consider Fort Collins to be a "lifestyle city." This means that even when people get laid off from their local jobs, they will look for remote work just to stay in the area.
If you count yourself among one of the lucky remote workers who gets to call Fort Collins home, we're here for you. Working from home is great in a lot of ways but can also be really challenging. If you're feeling lonely or unproductive, you just have to know where to look and what questions to ask. It doesn't matter if you have just started a remote job or if you've been working from home for years. Here are some some things to think about before you join a coworking space.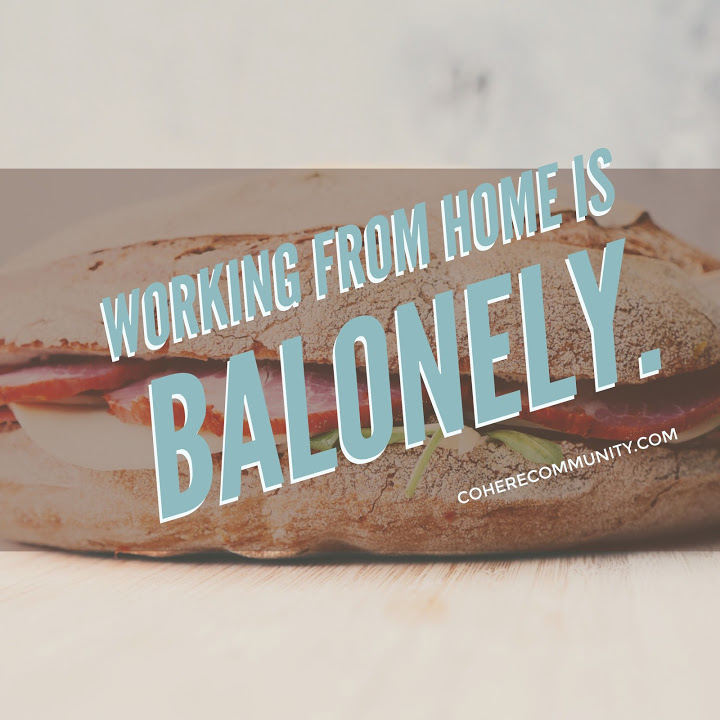 1. Determine if you actually WANT to cowork. Hint: coworking has very little to do with the desk and much more to do with the friendships you'll make.
Coworking isn't for everybody. If you are kicking ass in your home office, not feeling lonely and have a robust social network in your off hours then by all means, stay at home. You are crushing it and we don't want to ruin that.
You may decide coworking IS right for you if any of the following statements apply: I feel lonely. I am so distracted by household tasks. I miss structure, why am I still in my robe at 11am? My pet/spouse/child is driving me crazy. I'm starting to like the company of people less and less the more I am alone. I am alone. I wonder if it's sunny today? I wish I had someone to go to lunch with. I wish I knew how to meet new friends. I haven't made a new friend in over a year. I'm jealous of my coworkers at HQ.
If any of those struck a chord in your lonely heart then it's time to search for a coworking community!
2. Research your coworking choices.
In a smaller town like Fort Collins, you won't be overwhelmed by choice. Depending on what part of town you want to bike/walk/drive to, the max number of choices you'll have is four and that's in Old Town. If you are in midtown or south Fort Collins, your choices narrow even more.
When it comes to researching coworking spaces, here's what I think you should look for:
A website with photos of real people not stock images
Photos of the space and how much natural light it has
Events that you'll be able to attend to socialize a little
Easy to understand pricing/membership levels
A feeling that you think you'd like to belong somewhere
Any type of useful resources or links to help you as a remote worker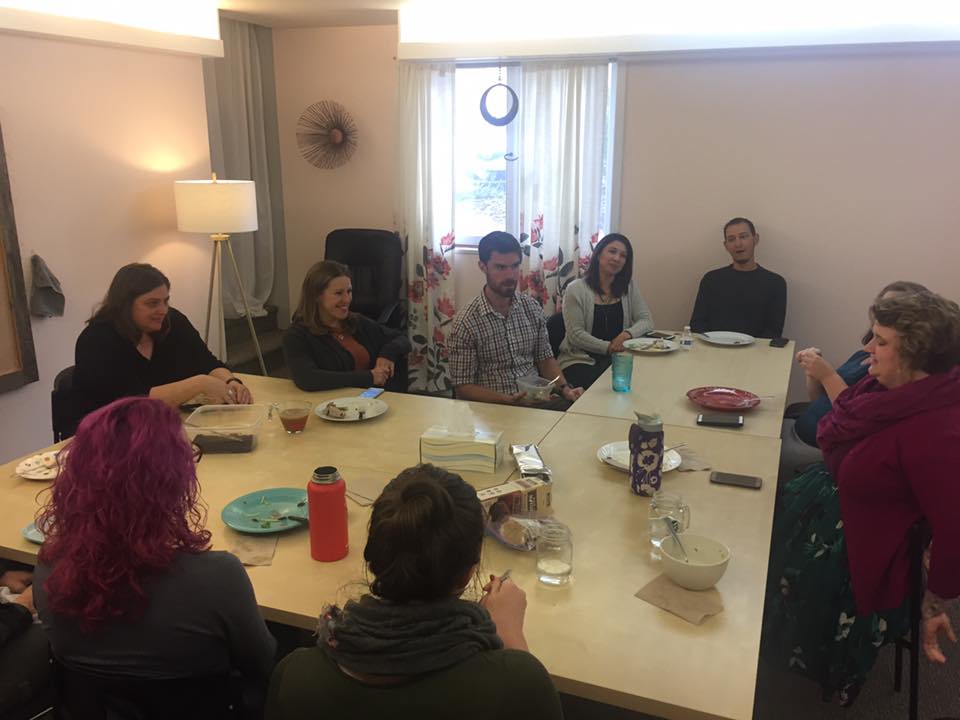 3. Tour and work from each space before you choose. Just like buying a home, sometimes the photos can be misleading so be sure to visit in person.
Take note of how you are treated during your tour request, at your tour and after. If the community manager is responsive and helpful from your first interaction, you can reasonably expect that to continue (unless you leave your dirty dishes in the sink then the gloves come off). How are the people in the space reacting to your presence during the tour? Is everyone plugged in and ignoring you or do people look up and smile, say hi and wave?
Ask a ton of questions like, "Where will I take phone calls?" "How often are there social events? Are those mandatory?" "What's the most popular membership?" "Can my company pay for my membership?" "Is there staff always here and if not, what do I do if I need help with something?"
Ask to try out the space for a day to see what's it really like. Seeing a coworking community for 15 minutes is a VERY different experience from being there all day. What you miss during your tour is seeing people asking for and getting help from the community, going to lunch together, solving problems, being polite, going to the climbing gym together and laughing. There is SO much laughter at Cohere and depending on the time of day, you may miss all of that. You can also have the opposite experience where something fun/funny is happening during your tour so no one is working. What you'll miss out on is how hard they were working right before the event and how much concentration there will be right after the event.
Contrary to other industries, most coworking spaces are NOT interested in selling every single person who crosses their threshold a membership. Why is that? It takes a TON of time and effort to on-board a new coworking member (at least it does at Cohere because we care about it). Part of the reason that we want you to tour and then do a trial day is to make sure that you like us as much as we like you.
Cohere's particular brand of work 'n quirk might be RIGHT UP YOUR alley or you might scrunch up your face at our "Designated Crying Area" or the fact that there are 7,000 tampons in our restrooms and decide that you don't want that much levity or practicality in your day.
If you tour Cohere and tell me that you need a photography studio, I'm GOING to refer you to the Articulate where they provide that for you.
If you tell me that you need a private office just to drop in to occasionally, I don't provide that so I'm going to send you to Front Range Business Centers or Office Evolution where they specialize in that type of service.
If you're in career transition and need to learn some skills in a hurry, you better bet that I'm sending you to the Digital Workshop Center where their coworking comes packaged with discounts on their professional courses.
If you tell me that you are on the phone all day and need an office and I don't have one, I'm going to send you to the coworking spaces that have offices available right now. It's just not in anyone's best interest to force you into a space and community that's not a great fit for you and how you work. I guarantee that if you join a space that's not right, you won't stay and then you might never try coworking again and that's a tragedy.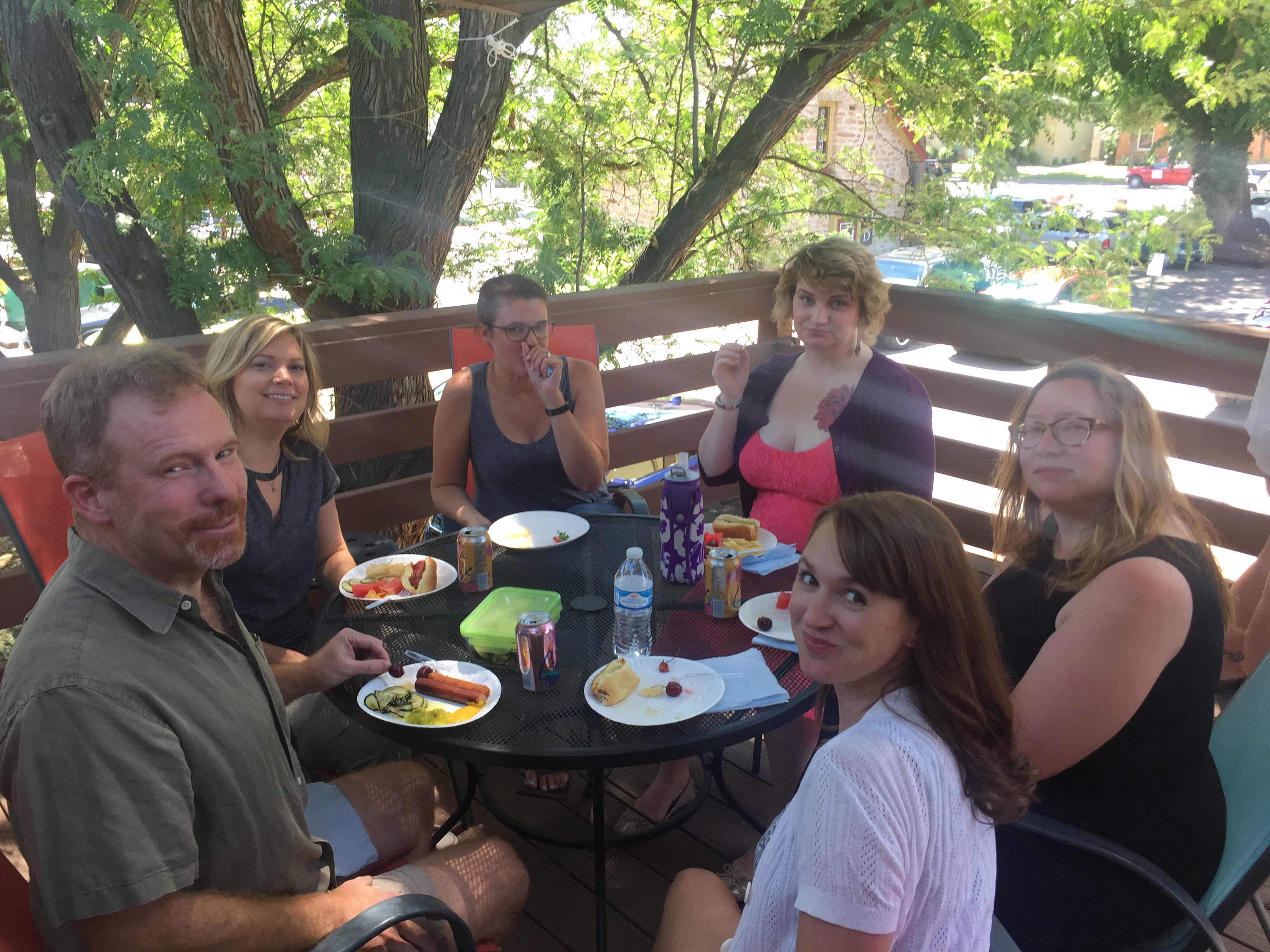 4. Make a decision and stick with it for three months.
It takes time to settle into a new community. Many coworking spaces have dozens of members all working there part time so it will take weeks or months for you to meet everyone. I'd hate to see you un-join after a month when you and your new soul-mate/best friend missed each other by just one day.
Attend the social events. I know. Sometimes extroverting is hard. We get it. Look for events that have a little structure or are food-based. If you panic, you can always just keep eating. When in doubt, talk to the community manager. Be sure your community manager knows you well so they can facilitate your integration into the community by introducing you to members in similar lines of work or with similar hobbies.
Interact online with your coworking community. Most communities have slack channels or Facebook groups. These are incredible because they allow you to ask questions or be useful to the community even on the days when you have back-to-back calls and need to work from home.
IMPORTANT: Don't forget to ask your company to reimburse your coworking membership. You'll be more productive, more motivated and on faster wifi in a coworking space. If you already have a budget for coworking but the memberships at the space you want are more expensive, be sure and tell the community manager. I know at Cohere, I'm more interested in making sure you have a strong social network (friends) than worrying about a small variance in my bottom line. If you want a copy of our white paper on remote work, please send us a message and we'll send it to you asap. You can hand it to your boss to convince them to pay your way.
Feeling curious? Schedule a tour!
Need a laugh? Check out our Bill of Rights for Remote Workers
Meet other remote work Coherians: Cost Accountant Gina H, Project Engineer Helen, Industrial Designer Felix W, Freelancer Writer Penny, and Scientist Mark N.