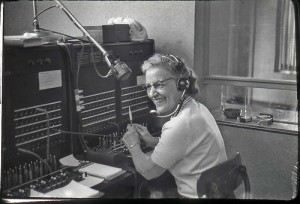 As the community "manager" of Cohere, it's important that I take in lots and lots of information daily. I have to listen to all of the social media channels, inquiries from prospective members, my vendors, my landlord, friends, family, well-wishers and so on. While all of those sources give me valuable data to work with, current members of Cohere get my full attention and top priority when they have something to say.
When the Cohere members need something, they all seem to need it within about 32 hours of one another. Example, Julie asked me if we could have a venue to share our specialties/passions with each other. Then Paul walked up and asked if I could organize something where the members could come together to teach and learn from each other. Then I got an email from Skippy asking if we could all get together as a group regularly. I'd have to be an idiot to ignore this kind of collective brain trust.
So I implemented it, the same day, within an hour of the request. We went to Stuft as a group and Julie got to share with us how she came to be a freelancer, what her favorite projects are and who her ideal client is. Listening to Julie was inspiring for all.  I think we all took a little slice of her passion with us and now every Friday, we get together as a group to listen, share and learn from each other.