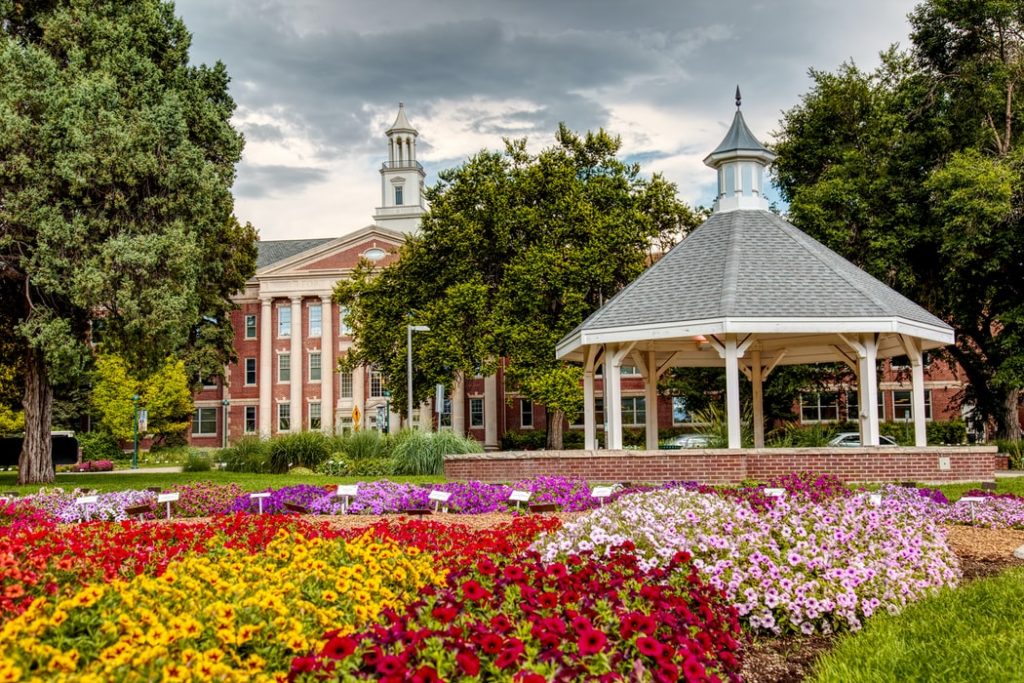 Remote workers and freelancers have always had a little trouble disconnecting from work, and the recent migration of workers from the office to the home didn't change that. In fact, according to Buffer's State of Remote Work report this year, 27% of remote workers listed not being able to unplug as their biggest struggle, up from 19% the year before.
Loneliness and communication difficulties were tied as the second worst problems remote workers faced. A friendship-based Coworking community can give you the tools to solve them both.

Book a remote or in-person tour with Cohere Coworking today. 
Fortunately, for remote workers here in Fort Collins, there are lots of great summer activities that can help get us away from our desks and out of our heads. Here are seven great options for five dollars or less per person.
The Fort Collins Trolley system once regularly carried shoppers, students, and professionals to and from Old Town. Originally one of the last functioning trolley systems in the United States, it was the primary method of transport for many people for a little over three decades.
The proliferation of automobiles made the trolley system obsolete in 1951, but the volunteer-run Municipal Railway Society later restored two of the original streetcars. Once again operational, these restored antiques are available to ride from City Park to Old Town Fort Collins from noon to 5 pm on weekends for just $2 for adults and $1 for seniors and children.
CSU's Annual Trial Garden at 1401 Remington St was developed to help evaluate different varieties of annual plants in the face of the unique weather patterns and other environmental conditions here in the Rocky Mountain area. While created for educational purposes, this is also a fantastic area to just relax, enjoy the beautiful sights and scents, and let your worries drift away.
The Gardens on Spring Creek are another great way to enjoy gorgeous greenery and get some fresh air. You can walk among the flowers, learn about growing food and raising bees, or take in the newly installed art exhibit highlighting the exceptional beauty of the Rocky Mountain juniper trees.
While the daily admission cost to visit The Gardens is typically $11 per adult, the Gardens for All program strives to ensure as many people have an opportunity to visit as possible. If you have a library card, you can reserve a Curiosity Pass and visit for free—just remember to book your pass early as they are in demand.
4. Go Swimming
One of the best and most time-honored ways to cool off during hot Colorado's hot summers is to take a dip in one of the local swimming holes. From the refreshing natural water spots like Horsetooth Reservoir in Fort Collins and Boyd Reservoir in Windsor to the many community pools in Fort Collins, there are plenty of bodies of water to explore here in Northern Colorado.
5. Take a Walking Tour of Old Town
Old Town Fort Collins is full of fun shops and restaurants to visit, but that is not the only draw to the area. The splash pad in the middle of Old Town Square helps keep dogs and children of all ages cool during the summer, as does the one on Oak street, and the eclectic mix of old buildings and new art is enchanting.
If you are a history buff, you can explore Old Town looking for one of the many ghost signs in Fort Collins. The faded paint and lettering peeking out from the bricks and stones of the buildings give us a unique glimpse of times past. Those who enjoy the juxtaposition of music and art will delight in the beautifully painted Pianos About Town which are not only lovely to look at but also to play.
Part of the Cache la Poudre River National Heritage Center, The Farm at Lee Martinez Park is a particularly good option for getting out with the kiddos. For only $4.00 each you can visit friendly farm animals, view antique farm equipment, and learn about farming through hands-on activities.
7. Visit Library Park
Library park which sits at 207 Peterson street in Old Town just outside the library, is another great option for keeping kids busy. There are often activities and events happening here, and even when there aren't, the recently updated playground equipment gives kids a great outlet for their boundless summer energy.
While visitors are only admitted inside the historic buildings with prior arrangements, it's still interesting to walk among them and look at the exteriors.
If you'd like to learn more about Fort Collins, there's no better resource than a group of friendly coworkers to help you find all the fun and fascination—whether you are new to town or have been here for years. Book a tour with Cohere Coworking to learn more!
About the Author: Cohere member Penny Leigh Sebring is an experienced freelance writer, neophyte speculative fiction author, and a gatherer of information and imaginary friends.
Photo by Andrew Coop on Unsplash