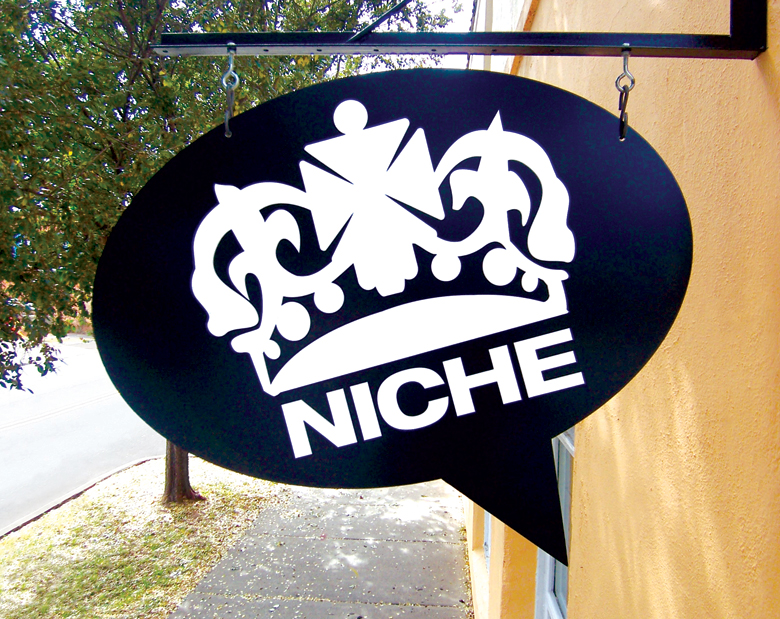 So…how's that niche statement for your business coming along? "What's a niche statement?!" you ask? Well, I suggested a couple weeks ago that finding your niche should be a New Year's resolution. And I'm still curious if you've thought about yours.
Why nicheing out matters.
This may seem like an exercise in semantics or in marketing—but I promise you, having a niche statement will help you grow your business. How? Because not only does it help you narrow in on the core of what you currently do or want to be doing—it also helps other people remember and understand what you do. When you can succinctly and easily tell someone you've just met what it is you do, they're more likely to remember it—and keep you top of mind the next time they need a designer/developer/writer/etc.—than if you spend 5 or 6 minutes fumbling around, trying to explain your business.
Nicheing out isn't easy—but here's how to get started.
Why do you think copywriters charge a bundle to help a company write a tagline? The tagline may be only a handful of words—but those words are so telling, so important, that it takes crafting, honing, splicing & dicing to get just the right tagline. Your niche statement will take a little bit of thought, too. On the start-up and marketing blog A Smart Bear, there's a series of 10 questions start-ups should ask themselves monthly (and, honestly, most of these are questions you should consider asking yourself as a freelancer or independent, too). Go check out questions #1 and #2.  I think they'll really help you create your niche statement.
And it will behoove you to think about this…because there will soon be a wall in Cohere that will feature your photo, name and niche statement. (Sounds awesome, right? It will be!) This wall will offer another way for you to get to know your coworkers. And, perhaps, get new business.
Stay tuned to the blog on Wednesday for more about niche statements. And in the mean time, share in the comments section what your niche statement is. Not sure yet? Share what your struggle is in developing it. Who knows–other Cohere members just might be able to help you!