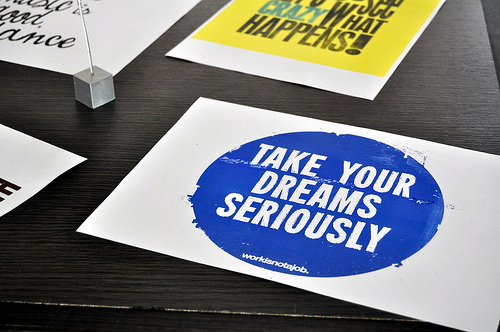 Coworking as a movement, a business solution, and a kick-ass global community is turning 6 years old on August 9th, 2o11.
On this day every year, coworkers and coworking spaces around the world take a moment to celebrate their independence as well as their discovery of all the dreams that can come true when you've got a solid community in which to create and collaborate.
Even though our attendance is somewhat unpredictable during the summer months, Cohere's community is getting into the spirit of things as well! Here are a couple easy ways that you can participate in this worldwide celebration:
1. Come to Cohere's Coworking Day 2011 Open House: Swing by between 9a-4p for snacks, coffee and high fives. Want to cowork a little to ring in your next year of independence? That's okay too. Seats are first come first serve! RSVP here.
2. Invite someone to Cohere: What better day than a free open house? Whether you're hanging out at a coffee shop over the weekend, or talking to a friend that owns a struggling small business, why not mention that there's a community of independent, creative people hanging out at 215 Jefferson?
3. Show Your Coworking Spirit: It can be hard to strike up conversation with those you don't know, so if inviting someone in person isn't possible, think about using your multitude of social media networks. You could,
Use your Facebook status as a place to tell people you're going to Coworking Day and include a link to your favorite Cohere blog post.
Tell your Google+ stream why you're thankful that coworking exists and why they should try it too.
Tweet this: @CohereLLC is having a FREE open house on Aug. 9th. All #freelancers and #smallbusiness owners invited! http://ow.ly/5UdsU #coworking
Got other cool ideas about how we could share coworking with the Greater Fort Collins area and beyond? Share them in a comment!
Image Credit: Flickr – mdanys